No under and over-torqued anchors anymore
09 September 2019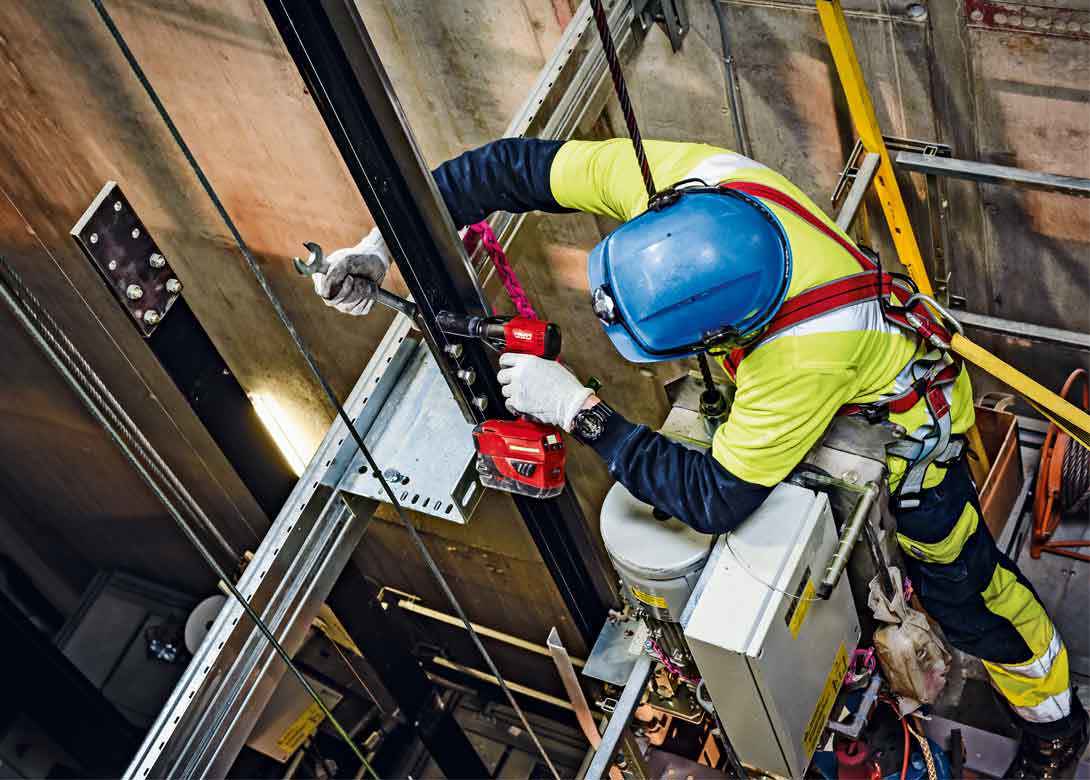 Hilti is aiming to consign under and over-torqued HST3 stud anchors to history with the launch of the next generation SIW 6AT-A22 cordless impact wrench and SI-AT-A22 adaptive torque module.
The new lightweight SI-AT-A22 module slots into the base of the SIW 6AT-A22 impact wrench and has a mechatronic system that processes live data on the settings being done.
When used together, the new system creates the first impact wrench-based adaptive torque system on the market – covering ETA approvals for HST3 stud anchors ranging in sizes M8 to M12. It provides a fast, safe and consistently accurate alternative to imprecise torque wrenches and cumbersome torque bars.
Users simply scan the box of the Hilti HST3 anchor with the AT module's integrated barcode reader and the tool automatically tightens to the required torque. Once the process is complete, the AT module provides a visual and audible alert before stopping automatically ensuring the job is consistently completed accurately.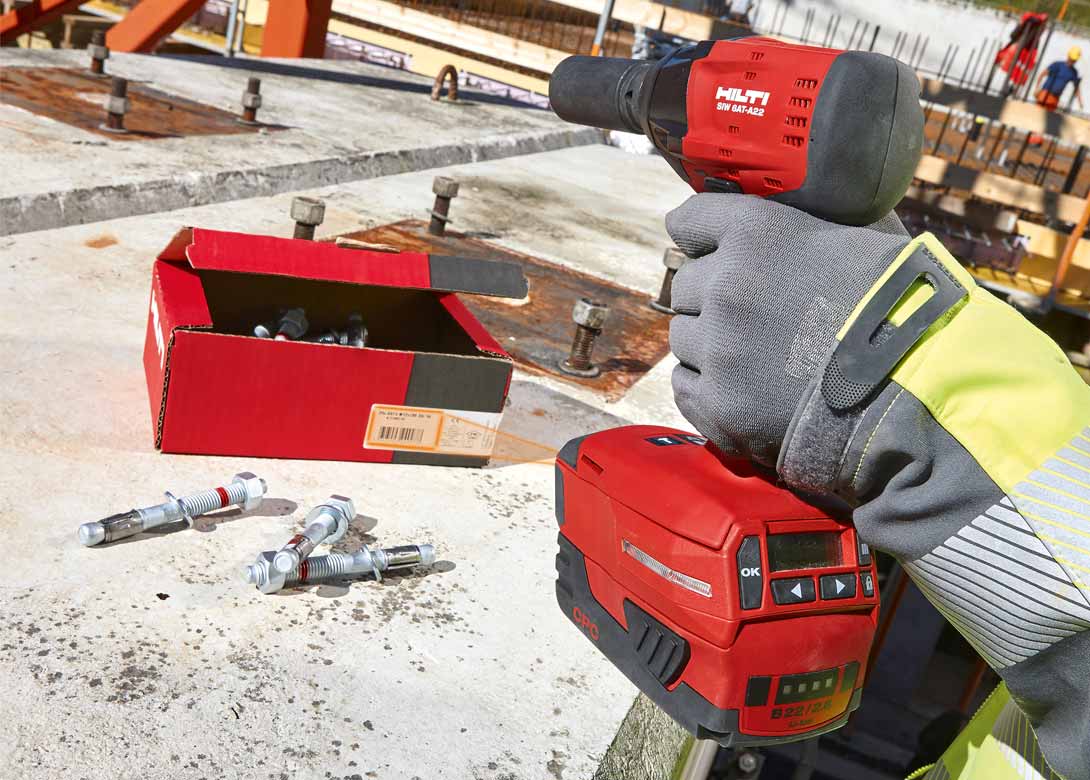 Easy documentation
The user can connect the SI-AT-A22 adaptive torque module to a computer using a standard USB cable and can download a record of all settings to produce an installation report using the Hilti AT documentation software. This report lists the products used, whether they were selected manually or by scanning the HST3 anchor's box, and the completion time and date to meet all certification requirements.
The SIW 6AT-A22 together with the SI-AT-A22 module can also be used to set standard bolts up to size M16 according to one of the 30 available torque settings, ensuring consistency in repetitive applications. The impact wrench is part of the Hilti 22V cordless tool platform and is equipped with intelligent electronics, a high efficiency brushless motor, three gears and electronic speed control, a robust anvil, and a sleek nose designed to reach into tight spaces.
As with all new Hilti power tools, the Hilti SIW 6AT-A22 impact wrench comes with Hilti Connect, an easy to use tool management App, which utilises Near Field Communication (NFC) technology to provide instant access to data including tool type, serial number, ownership, warranty, service and repair schedules, and how to videos.