New VIPA website for better user experience
08 April 2020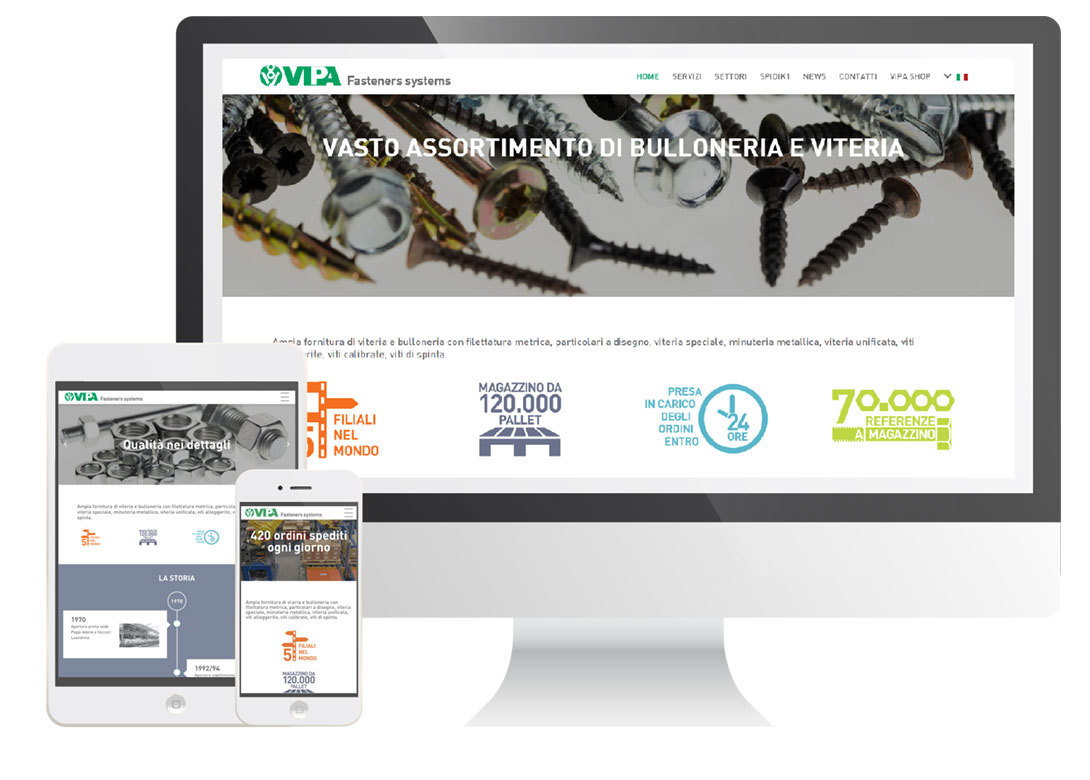 VIPA SpA has launched a new website with improved content and a simple and intuitive navigation making it a valuable tool in supporting customers throughout the purchasing process.
Thanks to its responsive layout, the new website is also usable on mobile devices, such as tablets and smartphones.
For a company like VIPA, whose mission is to follow clients throughout all the purchasing process and supporting them in choosing the most suitable products, it is fundamental to be online with a clear and exhaustive overview of its activity, by offering users the possibility to request information on specific and customised solutions.
The new website is available in five languages: English, French, Spanish, German and Italian to meet the needs of European and international companies.
Another main feature of VIPA's website is its 'Services' section. In addition to a wide range of certified quality products, VIPA supplies a wide range of services designed to meet customers' needs – such as an online B2B shop, a Kanban service, a state of the art quality laboratory, the production of customised fasteners upon request, metal coatings, custom packaging and labelling.
"By exploring the 'Services' section companies can easily find out adequate solutions to solve practical problems linked to production processes, as well as discover the latest developments in fixing technologies," explains VIPA.
With this in mind VIPA has also activated a newsletter service to keep customers up to date on new products and services. For all subscribers it is also now possible to receive technical information on fasteners and to learn about new products and services provided by VIPA.