New marine and fabric fasteners from SD
20 January 2020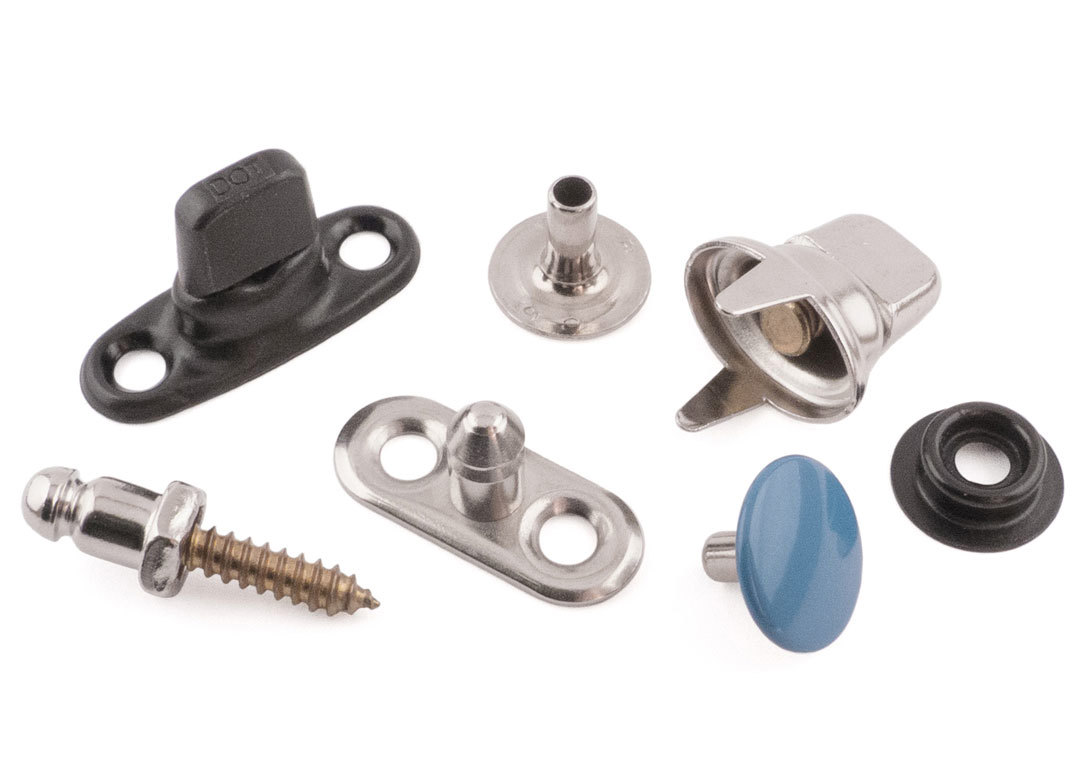 SD Products has expanded its catalogue of marine and fabric fasteners with several new lines, including DOT branded parts, all of which are available from its website.
All products in the category are manufactured from quality brass and polyacetal, as well as being low cost and easy to use. Spur teeth washers and grommets, plus brass eyelets and rings, are used extensively in the
textile industry.
Also available, Tri snaps offer an economical snap fastener, ideal for lightweight applications. Common sense turnbuttons are also in the new range and offer positive locking fasteners assembled with a spring mechanism – holding the stud button in position until turned by hand.
SD Products stocks a large range of DOT brand fasteners, which are well known for quality and durability. 'Durable Dot' and 'Pull the Dot' ranges from SD Products are manufactured from heavy gauge brass and 316 grade stainless steel – designed to withstand tremendous amounts of pressure without unlocking. SD says these heavy-duty components guarantee these fasteners show improved performance and corrosion resistance in the most severe environments.
The fasteners are self-piercing, so they can be attached even to the roughest fabrics without the need for pre-punching. Durable Dot can be especially useful in salt water conditions. 'Pull the Dot' fasteners are a heavy-duty, three sided locking snap fastener, built to withstand extreme pressure on three sides without unlocking. When pulled on the fourth side, where the 'Pull the Dot' mark appears, the fastener releases instantly.
"We are committed to providing superior products and services and competitive prices for our customers. Thanks to our large quantities of stock we are able to offer speedy deliveries with next day dispatch to the UK," comments SD Products.