New lines of Jubilee® clips from SD Products
08 October 2019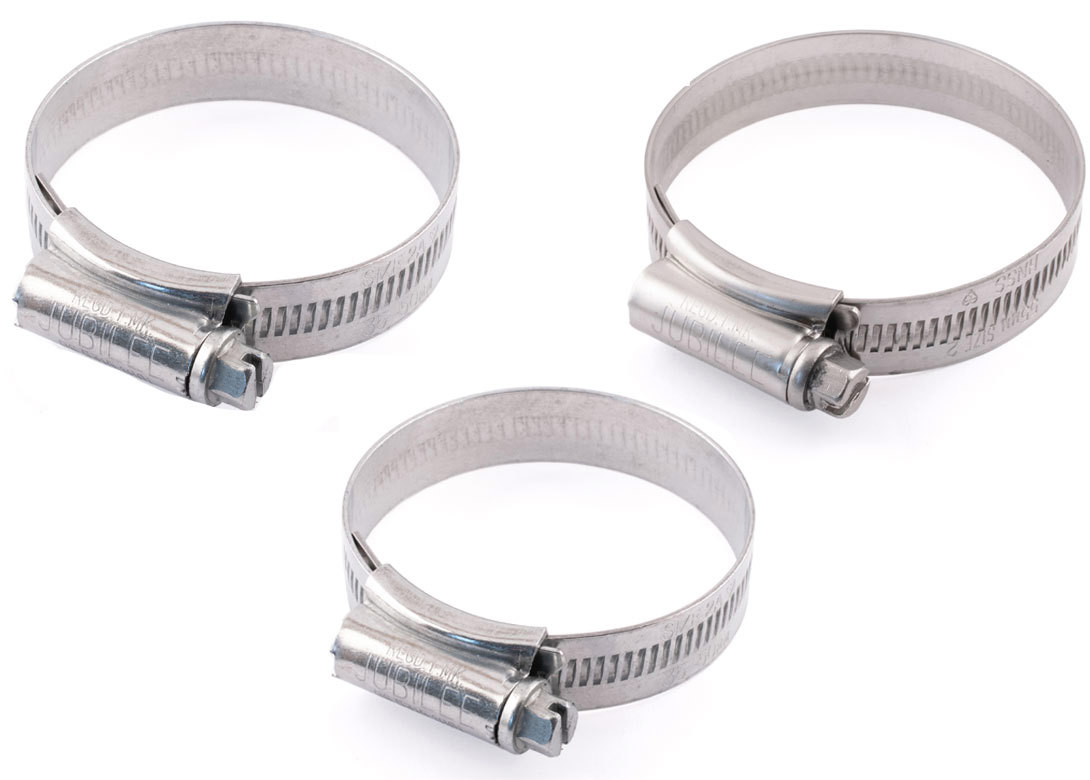 Three new lines of Jubilee® clips are now available from SD Products, with these sturdy worm drive hose clips ideal for a variety of applications.
Jubilee® clips have a band that is continuously threaded, enabling extra flexibility when adjusting the clip to the correct size. The smooth inside profile of the band and rolled edges give protection for all types of hoses, including soft hoses made from rubber or silicone.
The three new lines available from SD Products include:
Mild Steel Jubilee® clips:

Original Range Jubilee® Clips in zinc protected mild steel are the most popular Jubliee clips. They are ideally suited for most day-to-day requirements; joining hose in areas such as the automotive industry and the automotive aftermarket, agricultural applications such as irrigation and farm machinery, pneumatic and hydraulic applications in the industrial sector, as well as hardware/DIY applications and in construction.

304 Stainless Steel Jubilee® clips:

The most versatile of clips in the Jubilee range, is the Original Range Jubilee® hose clips in 304 (18/8) stainless steel, which are widely used across all industries where hose clips are used, as well as for other applications. Their corrosion resistance enables their use in the marine, oil and gas, and food sectors, as well as the agricultural, hardware and industrial sectors, where higher corrosion resistance is required.
316 Stainless Steel Jubilee® clips: The Original Range Jubilee hose clips with the highest corrosion resistance, the 316 (18/10) stainless steel Jubilee clips, are the hose clip of preference in shipbuilding and maintenance when the highest level of corrosion resistance is demanded. Other areas they can be used are the food and chemicals industries, where highly corrosive acids can be present, and this material grade is also favoured by the oil and gas industry.