Long-term durability with DCF620 XR®
29 January 2016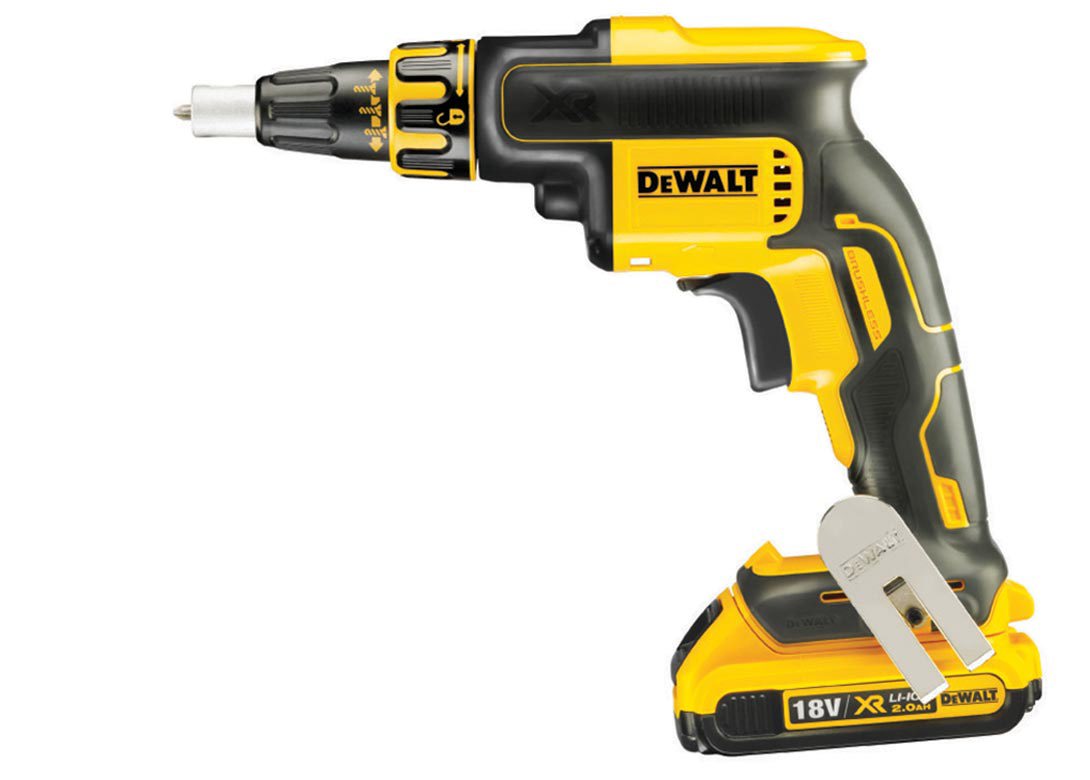 DeWalt® has expanded its XR® drywall screwdriver portfolio with the addition of the DCF620 XR® – a high performance cordless screwdriver, which minimises user fatigue and features innovative brushless motor technology.
Specifically lightweight and well balanced for enhanced user comfort when working for long periods, the DCF620 XR® 18V brushless collated drywall screwdriver is ergonomic, easy to maintain and has a fast action collated screw magazine mechanism. Combined with a high capacity XR 2Ah 18V lithium-ion battery pack, the powerful brushless motor drives screws with speed, efficiency and precision, offering extended productivity on the job site.
Additional features include an ergonomically contoured rubber handle for extra user comfort when using the tool in either an 'in-line' or 'pistol-grip' hand position; an integrated LED light for increased visibility in low light or hard to reach spaces; as well as a quick release and easy to clean collated screw magazine opening for the rapid removal of drywall residue.
Crispin Catherwood, product marketing manager at DeWalt, said: "The smooth action of the DeWalt® collated mechanism, and the extreme runtime associated with the XR brushless motor and high capacity battery packs, will effectively eliminate any downtime associated with the tool – maximising user productivity."
The DCF620 XR conforms to DeWalt's 'Guaranteed Tough' philosophy and has been designed for long-term durability and to withstand significant exposure to drywall dust in the working environment. The tool is ideal for use in applications such as drywall construction and the installation of boarding, decking and metal cladding.