Limited edition torque set from Stahlwille
03 March 2023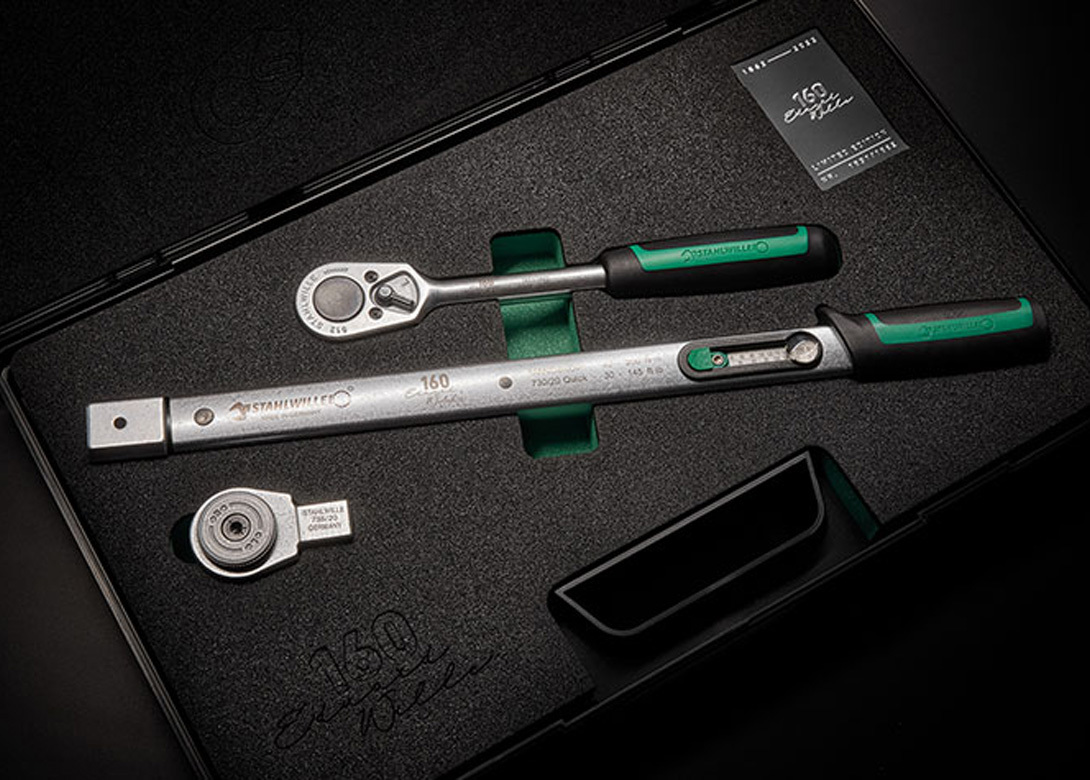 Torque technology specialist Stahlwille is celebrating its 160th birthday and to mark the occasion it is offering all its dedicated users a limited edition tool set as a thank you for their custom. 
The offer, the MANOSKOP® 730 Quick torque wrench, is a set, which, Stahlwille says: "Includes a tool like no other, one that is the epitome of quality, precision, and functionality, that our products stand for". 
Rounding off the set is a 735/20 fine sprocket ratchet insert and the versatile ½ inch 512 ratchet. To give the torque wrench and ratchet a unique finish there is also an engraving designed exclusively for the occasion, marking the 160th anniversary. Each set also includes an anniversary plaque with the individual limited edition number on it.