Flame retardant adhesive tapes from tesa
30 August 2022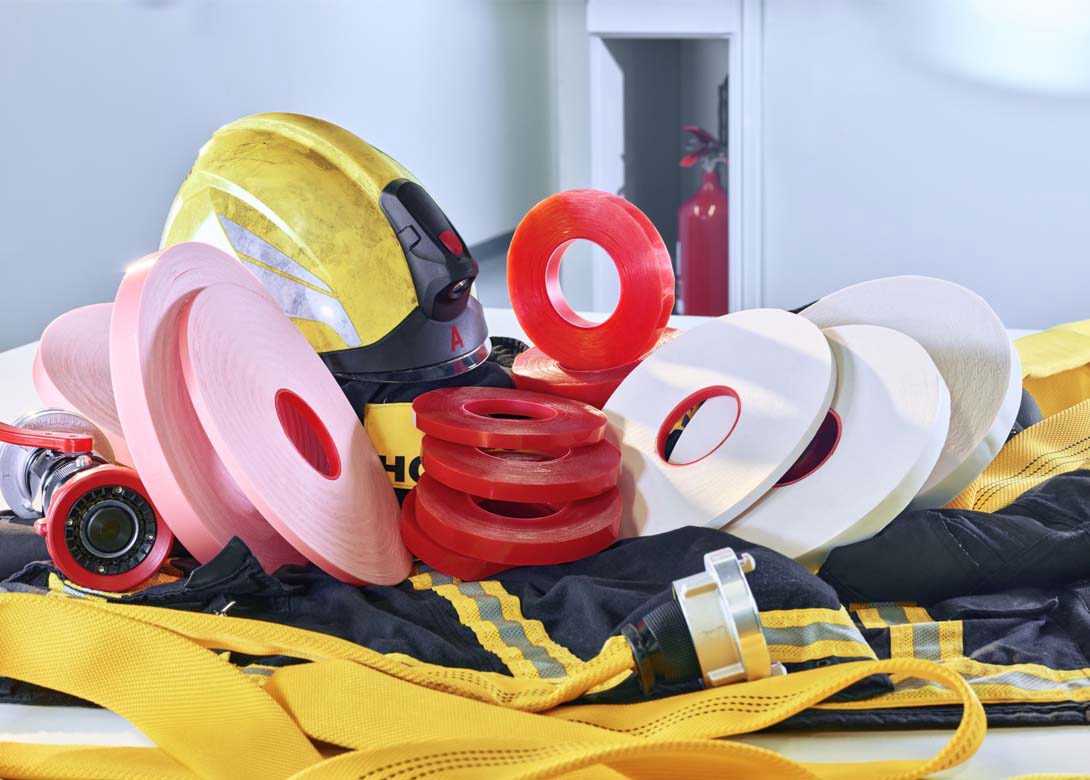 tesa has introduced an assortment of flame retardant adhesive tapes, tesa® flameXtinct, to be used across all industries.
To ensure public health and property protection, fire protection regulations are of particular importance in many sectors. These regulations set standards for manufacturing processes and all integrated materials, such as adhesive tapes, used in sophisticated assembly applications of various components. The use of flame retardants is an essential part of the fire safety standard because they may delay or reduce the spread of fire.
"Our goal was to bring a strongly adhesive, flame retardant and halogen free adhesive tape onto the market that may be used across all industries. During the development process, we soon realised that tesa® flameXtinct is an innovative solution for significantly improving fire protection, especially for applications in aviation, on ships, in commercial and special vehicles or in rail transport. The products were extensively tested by our development team and comply with all important regulations," says Andreas Walkembach, head of industrial trade and converting Europe at tesa.
flameXtinct is currently available as fleece and film carrier, PE foam adhesive tape or as an acrylate core adhesive tape available in various thicknesses. The assortment is ideal for mounting lightweight elements or permanently bonding components such as mirrors or strips. The assortment will soon be expanded.