Engineered Huck® fasteners – an alternative to welding
28 April 2022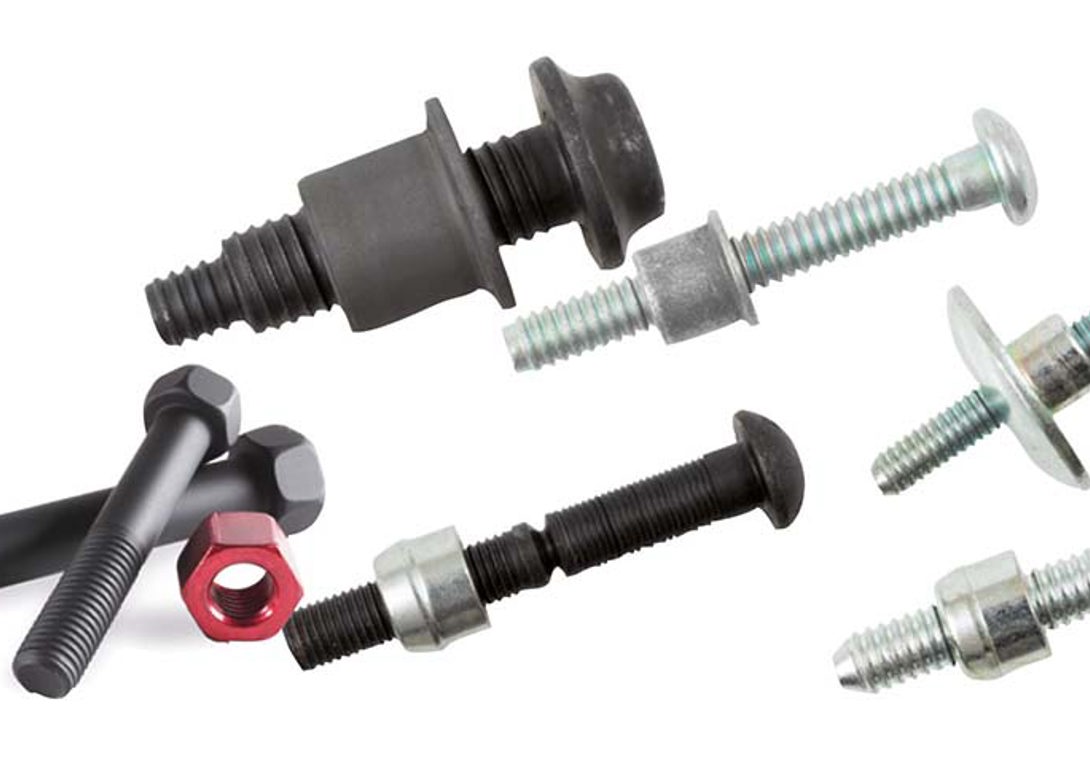 The Huck® product range, based on the original HuckBolt® design, has evolved to include small and large diameter LockBolts®, medium and heavy-duty blind fasteners, as well as the associated installation tooling. But where are they used and how do they work?
Available from UK-based Star Fasteners – the UK's largest Huck® stockist and distributor for over 30 years – the range of LockBolts® and blind fasteners have been used in a variety of applications with extreme stress and vibration in joints, providing strength and facilitating lighter, stronger, more durable structures, without loosening.
What is a HuckBolt®?
Structural HuckBolts®, also known as Lockbolts, are available in a wide range of sizes up to 1 ⅜ inch and materials, and consist of a pin and a collar. These fasteners are installed using a direct tension technique, in which the pin is pulled and the collar is simultaneously swaged into the locking grooves of the pin, deforming the collar into the grooves.
Based on their design and unique direct tension installation, Star states HuckBolts deliver consistent clamp for a strong, stable and vibration resistant joint. Huck Lockbolts provide direct metal-to-metal contact when installed, which eliminates the transverse vibration often found in conventional nuts and bolts. Engineered for a wide range of applications, Huck Lockbolts deliver superior joining strength, as well as shear and tensile strength, for an unmatched fastening solution.
In addition to providing faster, safer, and more accurate joining, there are several unique design elements of HuckBolts that ensure their ultimate resistance to the effects of vibration. Conventional nut and bolt installations, can loosen in high vibration environments and need continual checking and maintenance. By comparison Huck LockBolts provide a consistent jointing solution.
For applications where only one side of the joint material is accessible, performance engineered Huck structural blind fasteners can often meet design requirements. These blind fasteners can deliver the shear and tensile strength to meet the demands of a number of demanding applications. Available in diameters ranging from 3/16 inch to ¾ inch, these fasteners offer a combination of strength and vibration resistance, easy installation, as well as a high-level of safe operation.
Huck fasteners are used in many industrial markets including truck, trailer, automotive, heating, ventilation and air conditioning, bus, coach, portable buildings, agricultural machinery, green energy, and rail, but the application possibilities are endless.
HuckBolts and Huck structural blind fasteners have not been designed to replace all welds, but there are many applications where welding has been traditionally employed where Huck fasteners are a viable alternative. Engineered for easy installation, and long, reliable life, these direct tension HuckBolts and structural blind fasteners can be a faster, more cost efficient, and safer alternative to traditional welding processes.
HuckBolt fasteners can be effectively used with virtually any metal, and dissimilar metals with dissimilar coefficients of thermal expansion present. Varying material thicknesses in a joint are readily accommodated and surface finishes are not damaged.
Most importantly, HuckBolts are proven to hold up over years of service in demanding high stress and high vibration environments.
To accompany the range of fasteners, Star Fasteners offers a wide variety of quality tools that stand up to the rigours of a busy workshop environment, including the latest pneudraulic, battery, hydraulic and hand tools, as well as offering advice on the options best suited to both the application and the environment.