DEWALT launches blind rivet cordless tools
31 October 2023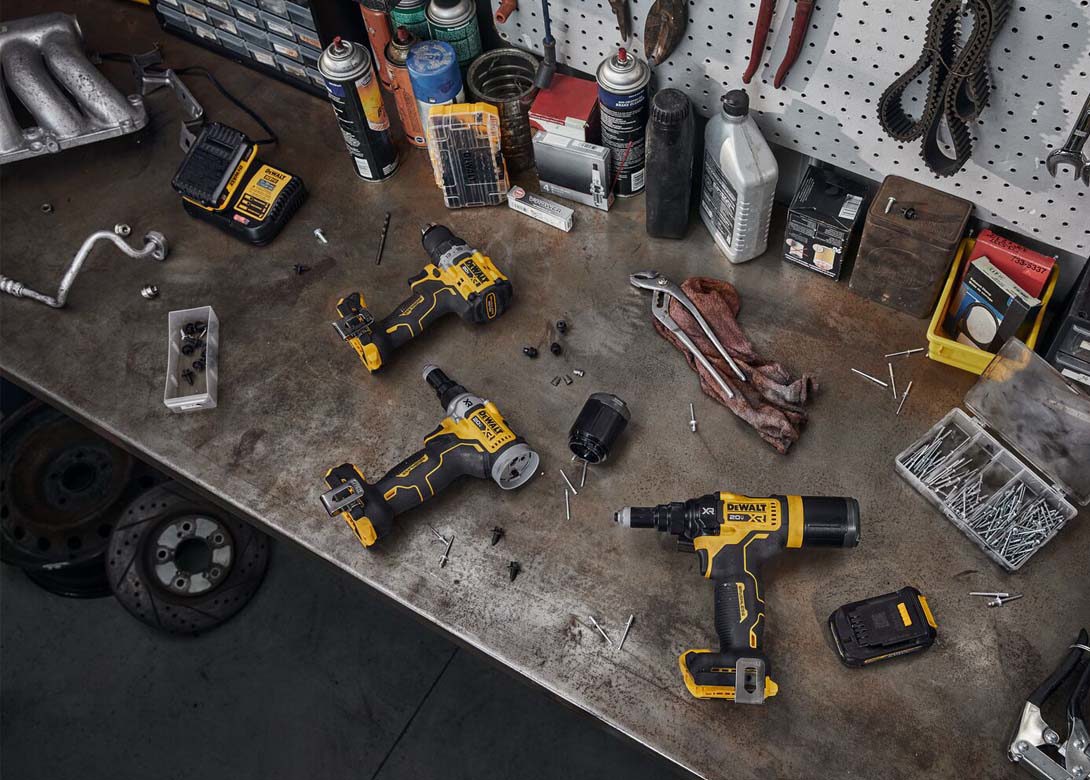 Two new cordless, brushless rivet tools for fastening aluminium, steel, and stainless steel blind rivets has been launched by Stanley Black & Decker brand, DEWALT. 
The 20V MAX XR® brushless, cordless 3/16 inch (DCF403) and ¼ inch (DCF414) rivet tools have been designed to maximise productivity, are lightweight yet powerful.
Both sets of tools feature tool-free, nose-piece changes for ease of use in pre-fabrication, assembly, HVAC, roofing, and automotive applications. The new 3/16 inch (DCF403) has a brushless motor that delivers up to 2,100lbf with a 0.98 inch stroke length and can tackle up to 800 3/16 inch stainless steel rivets per charge. The ¼ inch (DCF414) rivet tool, on the other hand, boasts up to 4,500lbf of pulling force with a 1.18 inch stroke length and fastens up to 300 ¼ inch stainless steel rivets per charge.
For user convenience, and easy clean-up, both rivet tools are designed with on-board, nose-piece storage and a mandrel collector to catch rivets after each shot. Each tool is compatible with multiple size rivets, including 3/32 inch, ⅛ inch, 5/32 inch, and 3/16 inch rivets. The DCF414 is also compatible with ¼ inch rivets, as indicated in its description.