Detectable fastening products
10 November 2020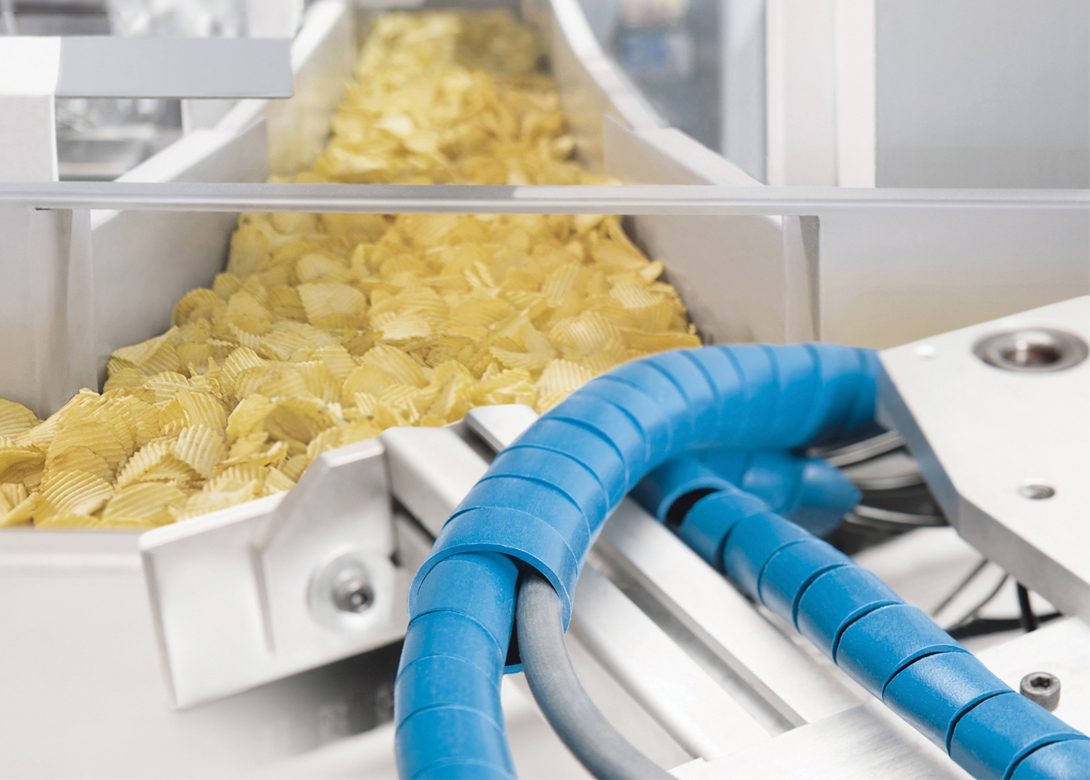 HellermannTyton recently expanded its offering of detectable products for food, beverage and pharmaceutical manufacturers and processors, to help mitigate the risk of foreign materials ending up in the products individuals consume daily.
The plastic material used to make these new detectable products is impregnated with metal particles for X-ray and metal detection – making them a critical assembly component for contamination-averse industries. They also contain polypropylene, which floats to the surface of liquids for easy visibility, as well as ETFE, PVDF and stainless steel for chemical resistance and ease of cleaning. The particular processing operation determines which material blend is appropriate for their detection set-up.
Contamination results in product loss, production line stoppages, product recalls, a tarnished reputation and financial damages. With the wide popularity of social media, a single consumer complaint can go viral, inflicting immediate and sometimes irrevocable harm to otherwise diligent, well intentioned manufacturers.
"As the first in the industry to produce specialised detectable cable ties, HellermannTyton has learned what these customers are most concerned about," said Madi Mejia, product manager at HellermannTyton. "We act as a consulting partner in helping them be proactively safe and still highly productive."
HellermannTyton is a global specialist in cable management and protection products, identification systems and network connectivity solutions. Its systems and solutions are specified by major manufacturers and contractors in the OEM, data communications, automotive, heavy equipment, renewable energy and related industries. The company's engineered solutions and innovative products are designed and constructed to meet the strictest quality standards – while delivering reliable implementation at the lowest cost.