Assortment cases from Stafa
10 March 2016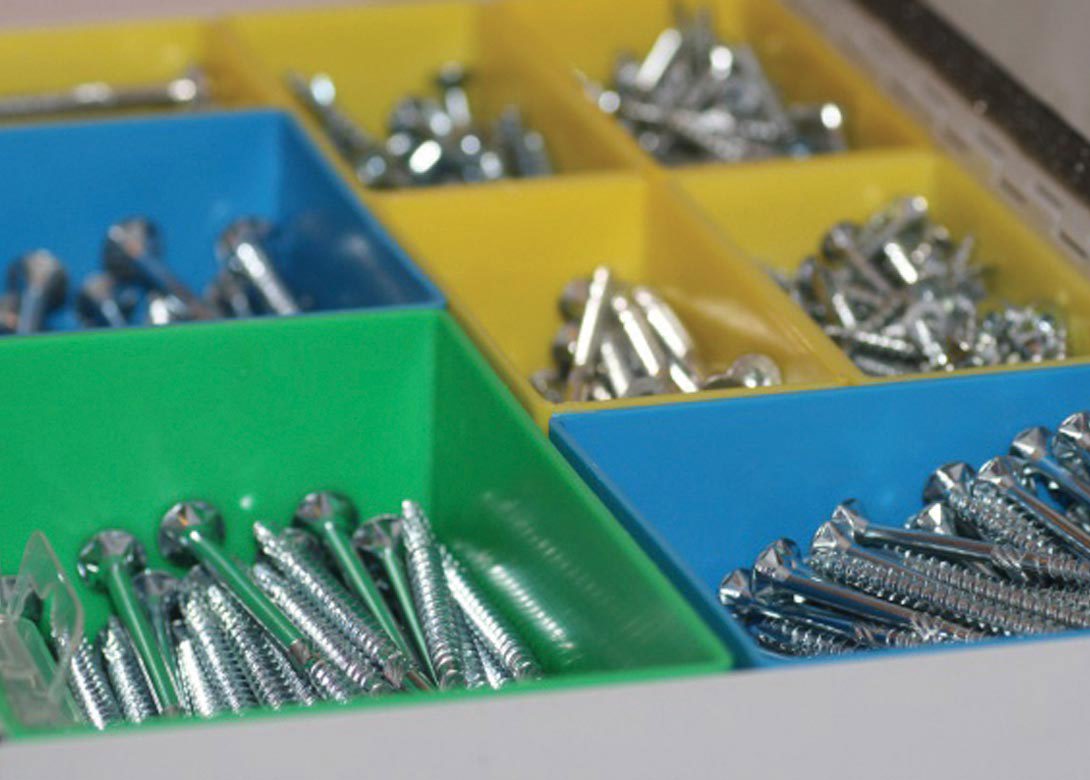 Stafa Group has introduced a range of assortment cases – equipped with a tab closure and a convenient handle for easy transport – to its wide range of products.
Available in two versions – steel or plastic – the assortment cases contain a standard range of popular fasteners such as chipboard screws, nuts, washers, spring washers and Multi+ Ttap® screws. The content of the cases can also be tailor-made to suit the customers' preferred range of items and quantities. The case printing and labels can also be designed to customers' specification.
The steel case is provided with a foam layer that helps ensure that the content remains in place, and also clearly identifies the locations of the various fasteners. The steel case is also fitted with removable trays to enable simple refilling and easy take away of an individual tray instead of the whole case.
Stafa has an extensive stock of fasteners fully in keeping with customers' quality requirements, including those with specific product certificates and international standards, such as the DIN and ISO standards.
"To verify that our products are conforming to standards our dedicated staff carry out random testing at our own quality laboratory, where we have tensile and salt spray testing machines. We can also check material hardness and carry out microscopic surface controls, as well as check wire nonconformities."