A note of colour for Rivit blind rivets
03 October 2019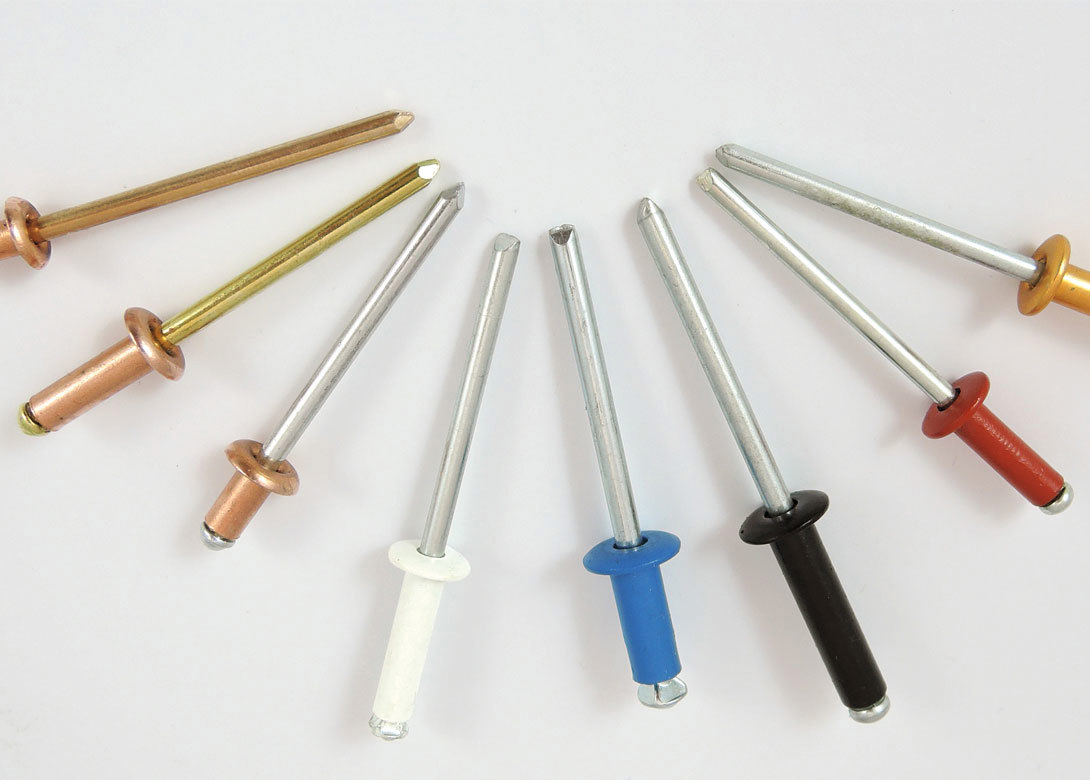 Known for its production and distribution of fasteners and tools for sheet metal assembly and working, Rivit Srl also underlines that its blind rivets can be made in all RAL table colours.
Ensuring a beautiful aesthetical result even when directly applied on painted surfaces, the most commonly used RAL colours are grey white (RAL9002), chocolate brown (RAL8017), moss green (RAL6005), oxide red (RAL3009), and colours such as antique copper, anthracite grey, and copper coloured – ideal for fastening aluminium laminates.
Blind rivets are a fastening system that allows users to make rapid blind joints, working from one side of the workpiece only – providing a simple rapid installation. Installed in just three phases – insertion into the hole, deformation of the rivet body and breaking of the mandrel. Blind rivets also come with different types of head, including dome, countersunk or large and are available in materials such as aluminium, galvanised steel, copper, stainless steel, cupro-nickel and monel.
The copper body blind rivets are also available with their mandrel in steel, brass or bronze – making them an optimal solution for fastenings on copper bodies. Cupronickel blind rivets (90% copper plus 10% nickel alloy) are widely used in roofing because they are more easily soldered in fastenings on stainless steel parts.
For the installation of blind rivets, there are the specific Rivit riveting tools, which can be either hydropneumatic, cordless or hand tools.