A new tool from Cadex
11 December 2015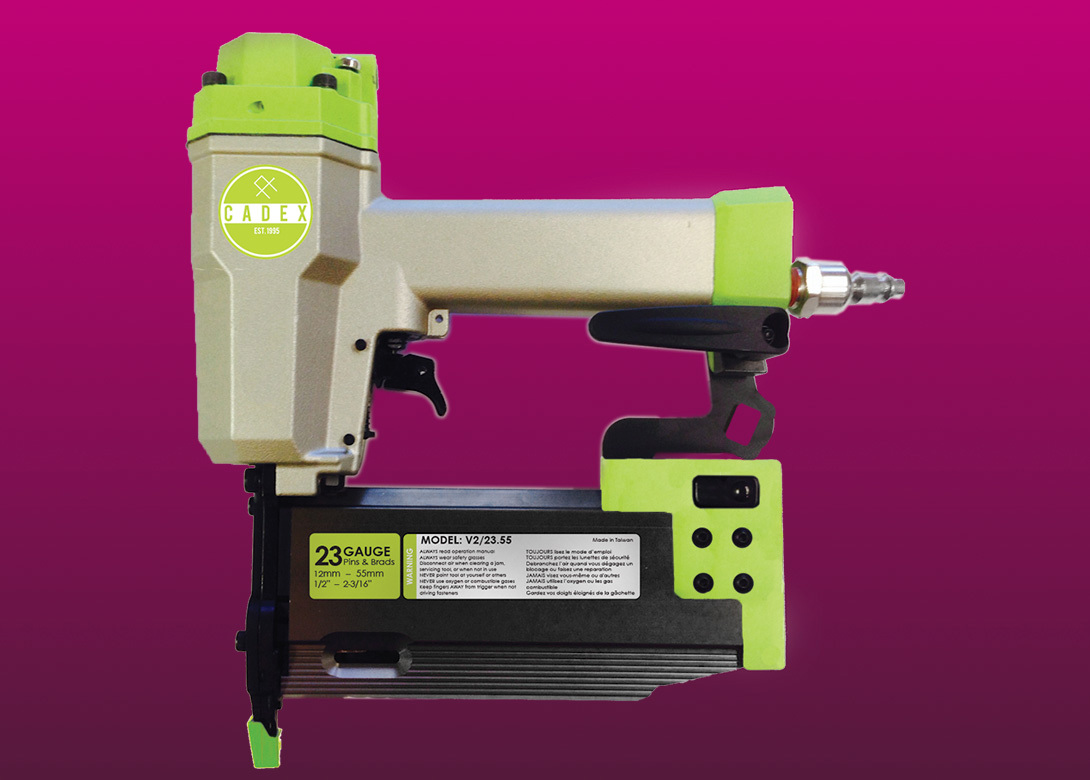 Direct Sales Ltd, a North American distributor of Cadex Tools, has introduced the V2/23.55 – a 23-gauge pin and brad nail gun, which it says is the first tool to ever shoot nails in 23-gauge up to 23/8 inches (55mm).
Available across Europe through dealers of Cadex Tools, the V2/23.55 is the first of five tools in Cadex's new V2 body platform. The tool is supplied with a built-in blowgun, anti-dry fire, and a premium systainer carry case. It also features a self-adjusting magazine and swivel coupler plug.
Cadex has also pioneered a new silicone-based paint so its tool grips well in a user's hand without slipping, which also helps to eliminate the need for bulky rubber grips. The tool's new coating also enables the tool to stay cooler in the summer and warmer in the winter.
"Cadex has been in the market and distributed by Direct Sales Ltd since 1995, specialising in professional fine finishing tools. We believe the tool will be very well received by the professional fine finishing market and we will be completing the V2 body platform with the addition of the V2/21.55 and V2/18.50 in 2016," explains Jamie Sikorski, president at Direct Sales Ltd.