Videx introduces new machines
20 March 2020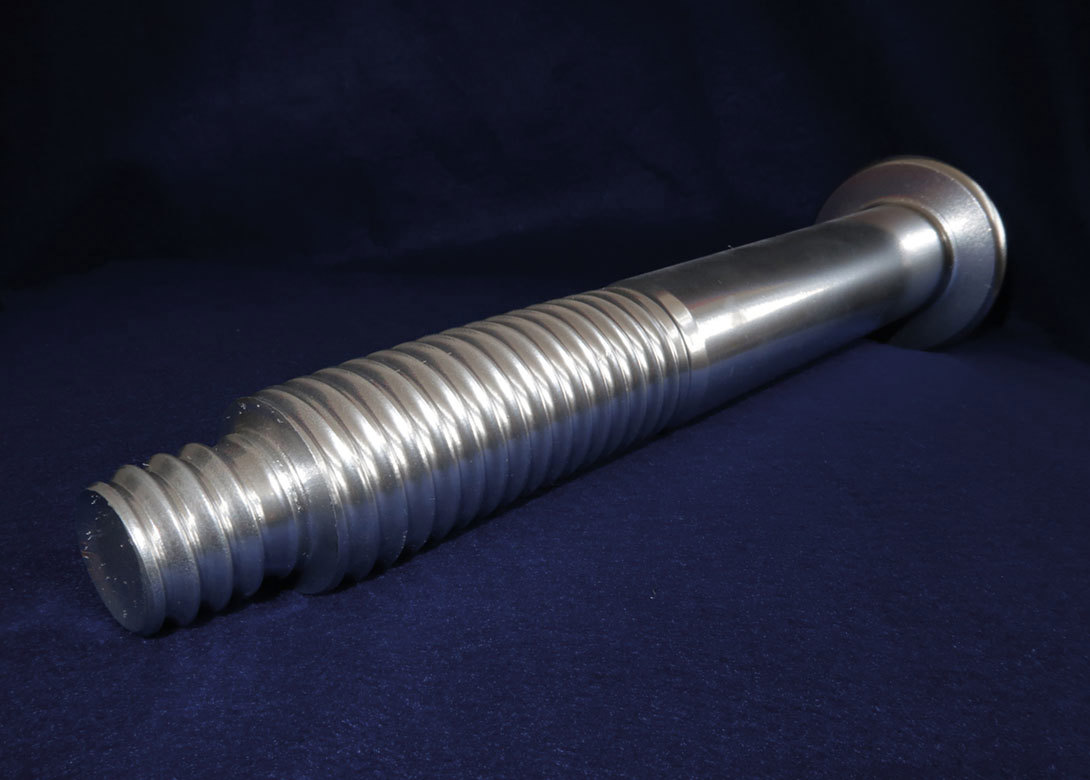 Videx Machine Engineering Ltd has introduced a fully automatic bent bolt machine, the VAS-20-DBQL, as well as a new Videx VSD2B line, which includes solid die 100 tonne and 300 tonne forming machines that automatically make parts from coil or bars.
The new VAS-20-DBQL is a fully automatic bent bolt machine that pulls wire from coil, straightens it, cuts to length, thread rolls on both sides and bends to shape.
The VAS-20-DBQL is designed with an adjustable bending die, allowing the operator to produce any size of U-Bolt within the machine range, while changing only the bending hammer. It can be used to manufacture U-bolts, anchor bolts, and eye bolts, from M6 to M12, in lengths from 15mm up to 1,000mm, at a product rate between 60 – 120 parts per minute.
Also available from Videx is the VA-20-ES, a planetary thread roller with closed structure and computerised match system. It can be used for thread rolling pre-hardened and hard to feed fasteners, as the machine controls the feed position and indexes the feed to a fresh start point – therefore considerably increasing die life. It is also equipped with Videx' 'Controlled Feed' system, for threading lap-free threads on any material.
Other features include hydraulic clamp of the thread rolling dies and quick set-up features. The typical production rate is between 200ppm – 320ppm with a maximum of 640ppm.
New Videx forming and forging line from coil or bar
Videx has also launched the new Videx VSD2B line, which includes forming machines that will make parts fully automatically from coil or bars. The machines have two heading/forging stations and they can work cold or hot at a customer's request.
When working from coil the machines will pull the wire, straighten it, chamfer, extrude (if needed), head or forge the head using cold or hot forging, cool the head and thread roll the thread. When working from bars, the machines will feed the bars, cut to length and separate the slugs at the end of the bars. Then they will chamfer, extrude, forge the heads using cold or hot forging, cool and thread roll.
The new, flexible design means Videx can now design the inlet and outlet positions of the VSD2B line according to the customer's existing loading and unloading sides and existing material flow sides.
The line is designed to produce long fasteners and large diameter parts covering diameters from 12mm up to 50mm, and lengths of 250mm to 1,500mm.