TLM's multifunction machines
21 April 2020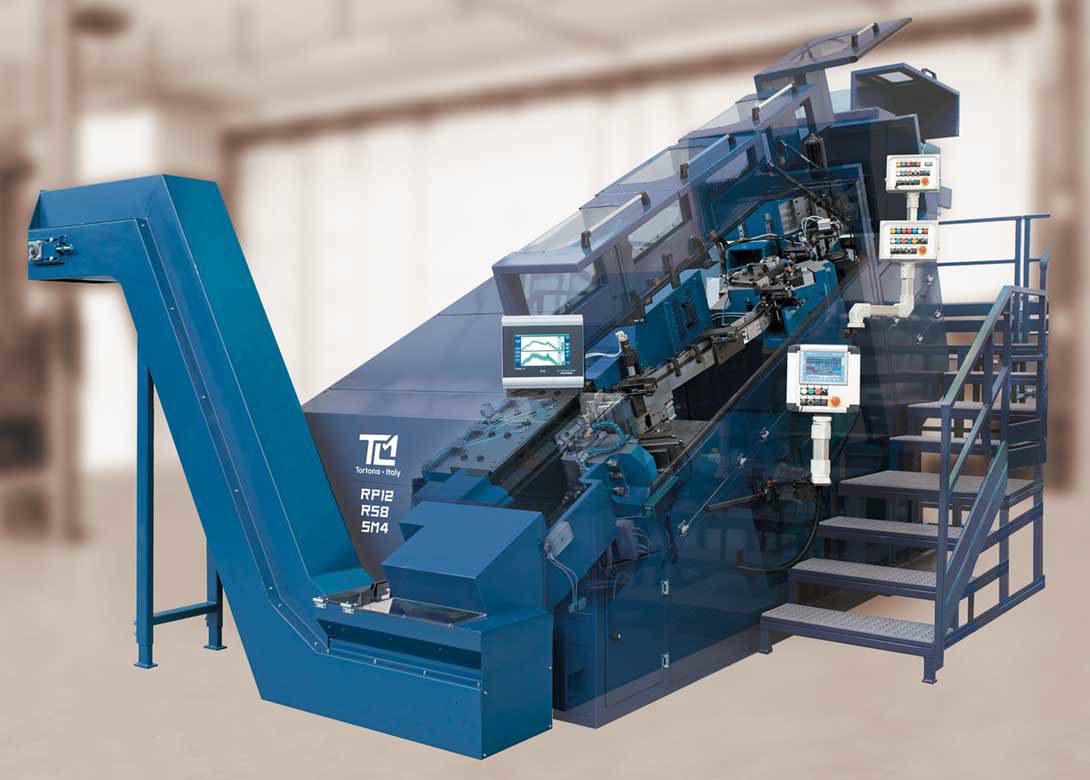 TLM's strategy in thread rolling machine production is committed to designing multifunction systems, which combine elevators or feeding modules, rolling units, rotative or flat die technology, chamfering and/or coupling machines.
The aim is to process every item in only one single step – resulting in real economy of time, with the guarantee of reducing any risk of dents by loading and unloading the items to work.
"We design and manufacture every machine based on the requirements of the customer, with the same passion and skills," explains TLM Srl. "Now, to offer the maximum production economy, we are providing multifunction machines that carry out all the processes on the pieces to make threads, chamfers, grooves, in a single line sequence. This way, every workpiece becomes a finished product without having to pass from one machine to another."
TLM multifunction units also provide mechanical solutions that make maintenance even easier and the electronics are reduced to basic functions.