The importance of reliability and transparency in coating
29 August 2018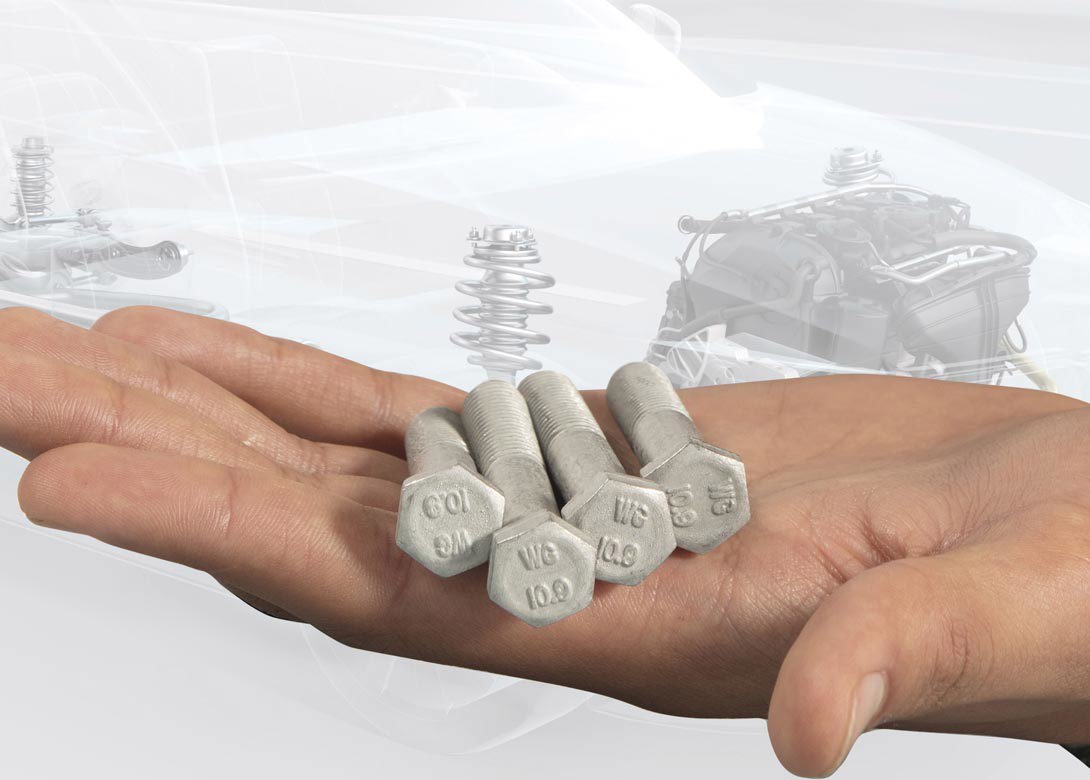 By Lammert de Boer, global director – ZinKlad & DecoKlad, MacDermid Enthone Industrial Solutions
Fastener coatings play a key role across many industries, from aerospace and automotive to construction and energy. Surface treatments can help to increase the lifespan of fasteners, improve quality perceptions and ultimately, enhance the end user experience. However, given the degree that coatings across these industries can vary, and the potential impact of fasteners failing in the field, the right coating for each application is crucial.
It is therefore important that coatings maintain a consistent and reliable performance, as well as uphold transparency and trust along the supply chain – both to ensure peace of mind for specifiers and to help keep quality a priority. This is particularly apparent in the automotive industry, where these values are critical for success.
High demands
The ever-changing nature of the automotive industry means that fastener coatings specialists must remain at the forefront of the latest technology developments to provide consistent, high-quality performance. The safety critical nature of the industry, and robust legislation that governs this, means that applicators have a unique set of demands when it comes to the coating of choice. For instance, the strict legislative landscape in the automotive industry requires all coatings to be assessed using industry standard test procedures, such as neutral salt spray (NSS), cyclic corrosion testing (CCT) and coefficient of friction (CoF). Documentation and evaluation, including statistical process control (SPC) and Six Sigma techniques, are also crucial to ensuring consistency throughout a component's life cycle and instilling confidence in specifiers.
Whether it is a coating for powertrain, exterior, interior or safety critical fasteners, superior functionality is a key requirement for automotive applicators. High corrosion resistance is an important consideration for fastener coatings in automotive applications, as the coating extends the life cycle of the fastener. Exterior fasteners require the highest level of corrosion resistance on a vehicle, due to their prolonged exposure to outside elements. For instance, compared to interior powertrain fasteners that require just 72 hours' resistance to NSS, exterior coatings need to withstand more than 1,000 hours of NSS accelerated testing, without red rust. Similarly, powertrain fasteners need to provide excellent performance and durability, as corrosion resistance and friction requirements can vary across engine and transmission systems.
Automotive coatings also need to display good wear resistance to maintain a strong performance. For example, self-cutting thread screws require a hard and highly adhesive coating, such as zinc-nickel. As sacrificial coatings typically have widely varying CoFs, it can also be difficult to determine consistency during automated assembly. Therefore, dry film lubricants are often applied to provide predictable CoF and ensure a reliable performance.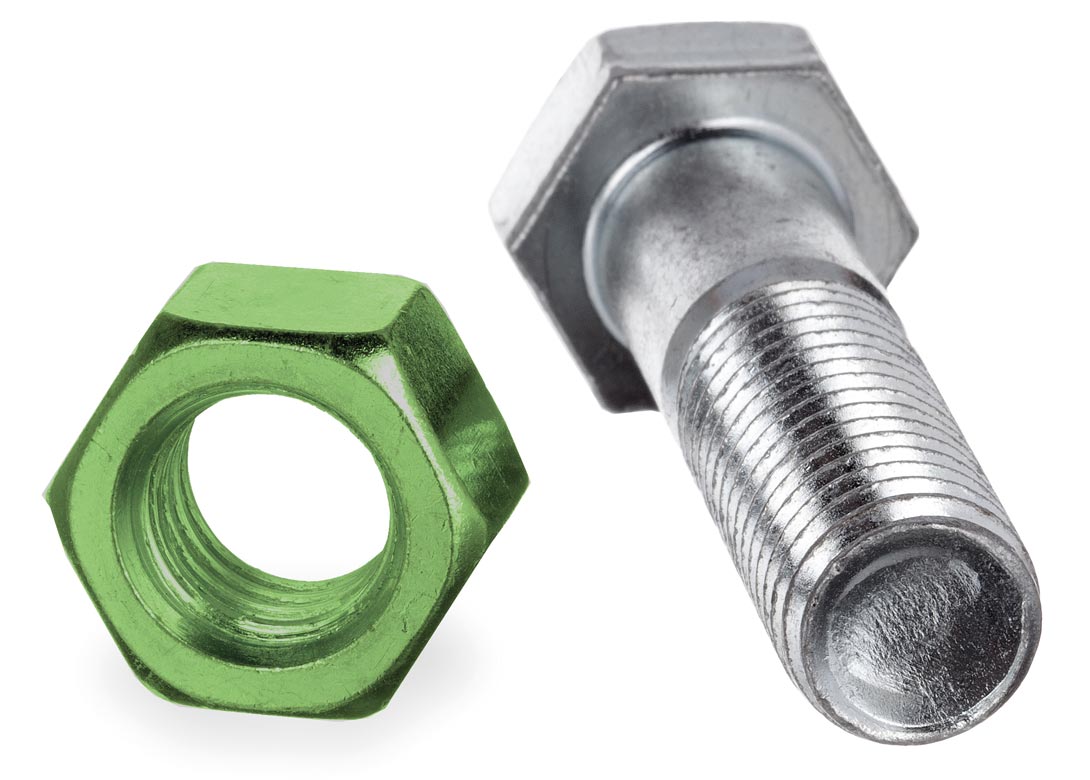 Pioneering plating
Electroplating remains an important technique for applicators looking to maintain a consistent performance for fastener coatings, and therefore safeguard trust across the industry. However, there are several factors that can influence the end results. For instance, the cleaning stage can be overlooked by applicators, with price typically used as a primary purchasing driver for pre-treatment systems. By first removing grease and any oxide layers, this ensures excellent adhesion between the fastener and coating, as well as helping to maintain a constant appearance.
Therefore, a proven high performance and longer lasting cleaning process can help prevent redeposition and ensure the fastener lasts between plant maintenance schedules. Pre-treatment systems that are built at a lower cost often lack the additives that give both high performance and aid with a longer bath life.
Depending on the level of resistance required, the plating process conditions also need to be clearly defined to achieve the best results – and this is usually managed by SPC. Again, different solutions are available depending on the application, and the composition of electrolytes can be varied accordingly. For example, alkaline electrolytes offer a good deposit distribution – an important consideration for complex shapes – while acidic electrolytes are better suited to hardened materials. As such, the characteristics of coatings can be easily modified through changing the plating conditions, electrolyte composition, or post-treatment system, to meet the design engineer's performance requirements.
Another important aspect of plating is the passivation process. Often used as an intermediate layer between an anodic corrosion protection layer, such as zinc or zinc-nickel, and the final sealer or organic protection layer, passivation increases corrosion resistance. With more companies than ever before demanding environmentally friendly solutions, applicators need to respond accordingly and select passivates that provide optimal performance and are hexavalent chromium-free, in-line with the REACH (Registration, Evaluation, Authorisation and restriction of Chemicals) directive. Critically, the automotive supply chain needs to have evidence that the materials used meet this requirement every time.
Finally, the post-treatment stage in plating is crucial, as it can be tailored to suit a variety of applications to provide consistency. The system, which contains lubricants and waxes in a dry film deposit, has a significant impact on the final layer, and therefore the overall CoF and performance.
Although the finished result should always be checked by the end user in the manufacturing supply chain, it is the responsibility of the applicator to follow the specification of the Original Equipment Manufacturer (OEM), to ensure consistently reliable results. To support this process and ensure dependable quality throughout the supply chain, MacDermid Enthone Industrial Solutions (MEIS) has a global network of approved applicators in place through ZinKlad®, its quality performance system. This select group of ZinKlad applicators helps to provide global consistency on a local level, by driving quality and delivery improvements, while maintaining competitive prices. As a greater emphasis is placed on quality and performance across increasingly innovative industries, the ZinKlad network can support OEMs and tier 1s in building and maintaining trust, with the peace of mind that the parts they specify will always be consistent and available.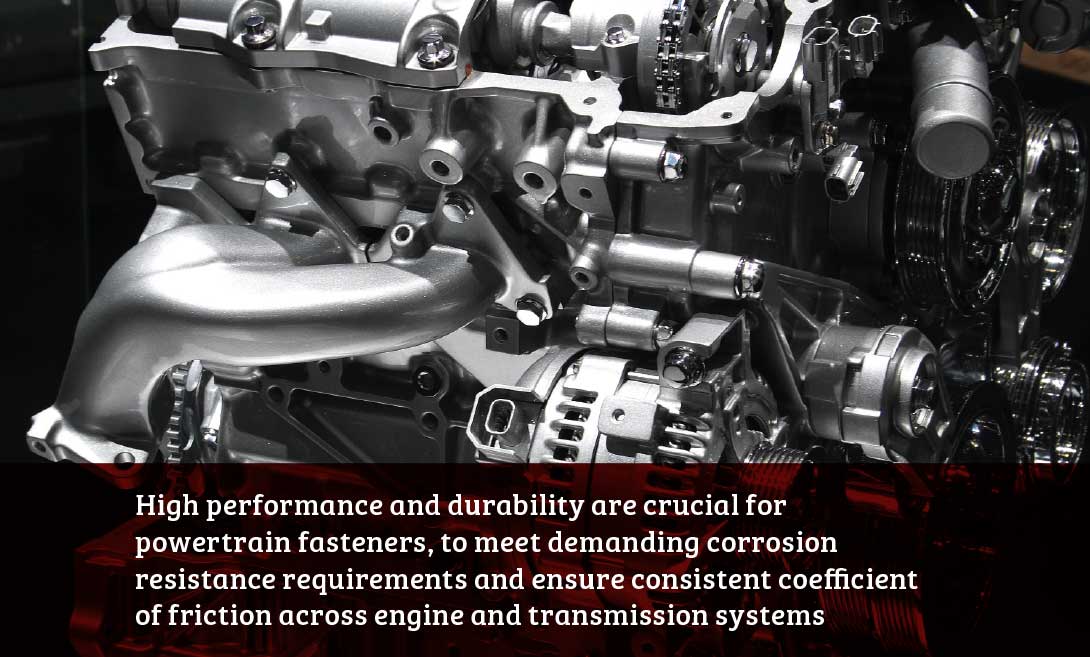 The threat of 'fake' coatings
Without the proper controls in place, inferior or so-called 'fake' coatings can significantly affect trust in the coatings industry – creating a lack of confidence in the supply chain and the final product. By not complying fully with the specification or opting for inferior, low cost chemicals, quality issues such as cracks, blisters or uneven thickness distribution can arise and increase the risk of accelerated corrosion, leading to premature component failure. Importantly, any functional failure – particularly to safety critical fasteners – can cause the entire system to fail, which could be highly detrimental to the end user's brand, leading to a loss of trust amongst vehicle owners and potentially, compromised safety.
Similarly, any inconsistencies in appearance would not be acceptable to the end user. By choosing suppliers with a proven track record in delivering reliable components, there is an opportunity to produce coatings that maintain performance and safeguard trust among end users.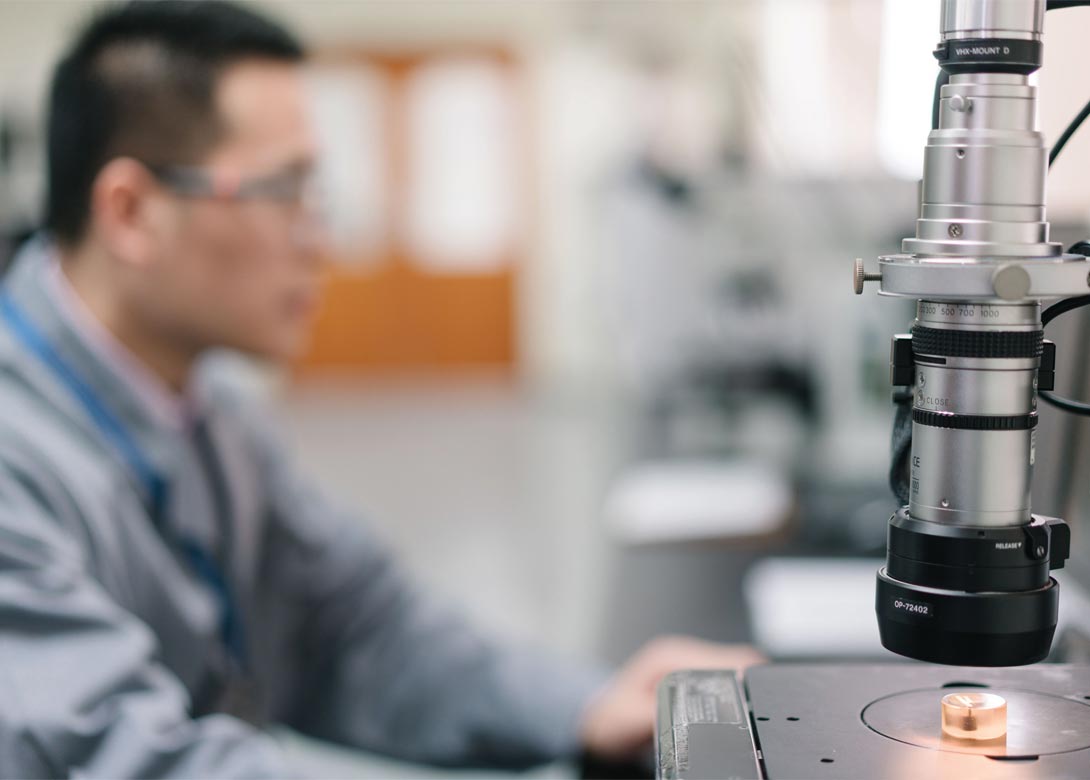 Improved quality
To avoid the potential pitfalls of fake coatings, it is important that the right quality performance system is put in place. Systems like MEIS's ZinKlad programme work with applicators, tier 1s and OEMs globally, to continuously improve performance and ensure global consistency no matter where in the world the coating is applied. By conducting audits, carrying out inspections and testing production outputs against agreed technical requirements, the programme helps to validate applicators' processes to meet pre-defined ZinKlad standards. Particularly in a strict regulatory environment, the ZinKlad programme allows applicators to comply with the latest legislation, such as the REACH and Restriction of Hazardous Substances (RoHS) regulations.
Furthermore, MEIS has an established Plating Academy, offering platers and OEMs the opportunity to gain technical and commercial knowledge on key processes and technologies. With varying levels of support, the academy is creating a network of specialists, who can solve technical challenges and support others operating within the supply chain – helping to deliver consistently high-quality electroplating for OEMs and end users.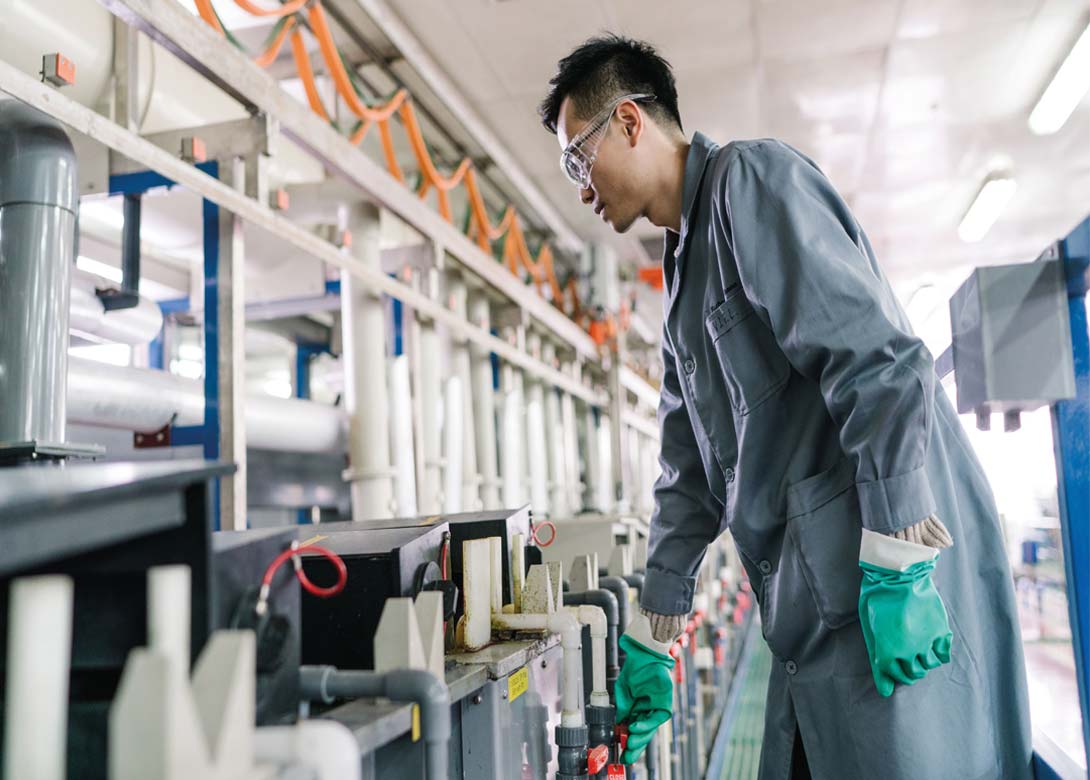 The future of coatings
Amid a rapidly developing landscape, it is crucial that coatings providers continue to innovate to meet manufacturers' evolving expectations – to stay ahead of the market and build confidence that coatings will always be high performance and reliable. Without the right processes and technologies in place, there could be significant challenges in meeting this goal, in terms of quality, safety, transparency and trust.
MEIS is continually working to enhance its products and processes, by developing new technologies and increasing its knowledge of end user markets. Through increased investment in research and development, improved customer facing service, and maintaining strategic focus, specifiers can ensure that high performance coatings can be used time and time again – resulting in both cost and operational savings.