Smart rolling machines at EMO
19 December 2019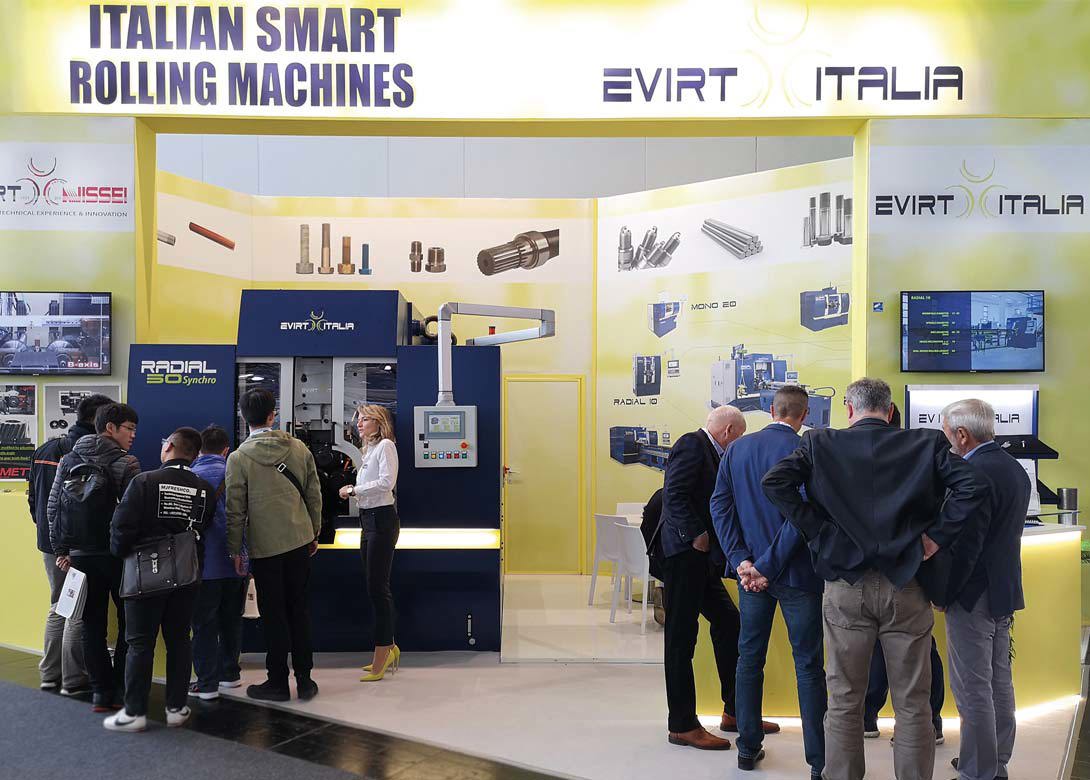 In order to diversify into new markets, EVIRT Italia Srl exhibited its PLANAR 20 thread rolling machine at this year's EMO Hannover, which took place from 16th – 21st September 2019.
EVIRT's new generation of smart rolling machines is mainly characterised by a brand new machine frame – designed using CAD 3D systems and stresses simulator software (FEM) to ensure the absolute absence of vibrations in any operating condition. The highest level of stiffness is furthermore essential for every cold and hot rolling process, where the tolerances are more and more strict.
"We decided to exhibit at EMO once again to research these new application areas for the metalworking industry. We want to continue to be known as a solution provider and a smart partner for thread rolling technologies. In order to set ourselves apart we must continue to grow our integrity and adapt our technological innovations to different markets, and applications, to become bigger than the rest," explained Olga Januszek, after sales and marketing at EVIRT Italia.
"This year, the show had a better level of visitors, mainly from eastern Europe and Asia, which reflected the exhibitor presence – there was a higher level of Asian exhibitors this year. All in all, the show resulted in some interesting conversations and we met some new clients. It was a good opportunity for us to promote our technologies. Our PLANAR 20 received strong, positive feedback and we definitely saw demand – especially for the automatic process features," concluded Olga.
EVIRT Italia Srl was founded by key specialists with over 50 years of professional and industrial experience in leading several famous historical rolling machine brands.