Seven Schuler presses in five years
01 May 2020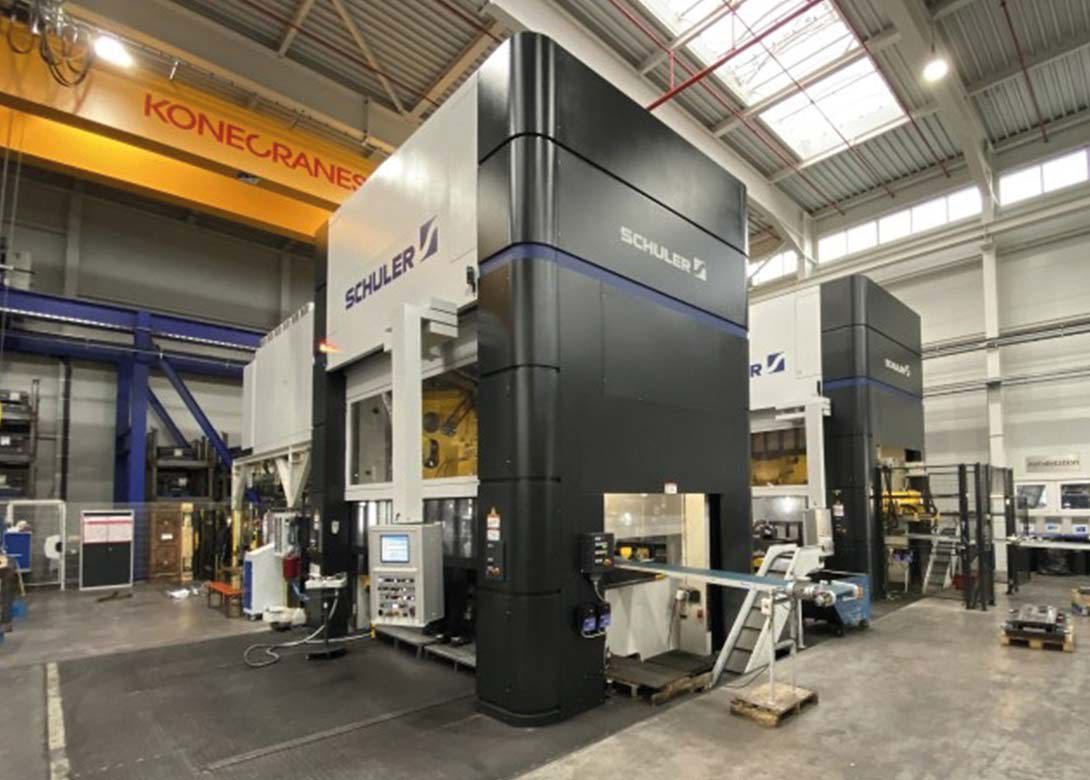 Over the last five and a half years in the town of Grafenau, near Stuttgart, Germany, Alzner Automotive GmbH has doubled its physical shop capacity to a total of two hectares in order to make room for its impressive array of seven presses from Schuler AG.
In April of 2014, Schuler delivered the first 400 tonne MSD 400 servo press to Alzner Automotive. An order for an MSD 250 came under one year later, followed by another MSD 400, an MSD 630, and a 500 tonne hydraulic HPX press ordered in between. A second 630 tonne machine was ordered in July of last year, and an order for a second HPX 500 in late 2019.
"We haven't run into any noticeable problems with the presses, and that's a solid indicator of the high-level of quality provided by Schuler. It also provides a great cost benefit ratio for us. We can't afford a situation where a machine sits idle for three or four weeks at a time, which was the case with one of our presses from another manufacturer," commented Hans-Martin Tekeser, managing director at Alzner Automotive. "We're still producing right up to our limits, and we don't have much extra capacity – despite the fact that we were able to double production volume using a special die for the 630 tonne transfer press."
In addition, Alzner Automotive is equipping the presses with the IIoT connector from Schuler. This allows the operating status of the lines to be called up from anywhere and at any time. The password protected portal 'mySchuler' also provides information about the running die, the current stroke rate, the press force, and the lubrication and cooling circuits, among other things. In this way, possible deviations can be detected early and eliminated quickly. The automotive supplier is also considering the purchase of Schuler's camera supported monitoring system for dies – 'Visual Die Protection'.
The thriving business at Alzner is being fuelled by the shift towards electromobility. Whether it's mechanical components for battery cells and engines, or safety critical reinforcing panels, the list of potential products in this segment is extremely diverse.
"Customers are focusing more and more on price. This means that the press pretty much has to spit the finished parts out one after another. It's also why we talk to automotive manufacturers about how parts can be designed more efficiently, for example by using a sheet of metal instead of a tube shape as starting material. This is where our physical proximity and practical approach to getting the job done are extremely beneficial," explains Tekeser.
To handle the volume and level of precision demanded Alzer invested in additional employees, and also invested in presses and automation. The company is also currently in the process of implementing an automated high bay storage system for dies.