SAFED laboratory convinces industry leaders
03 January 2018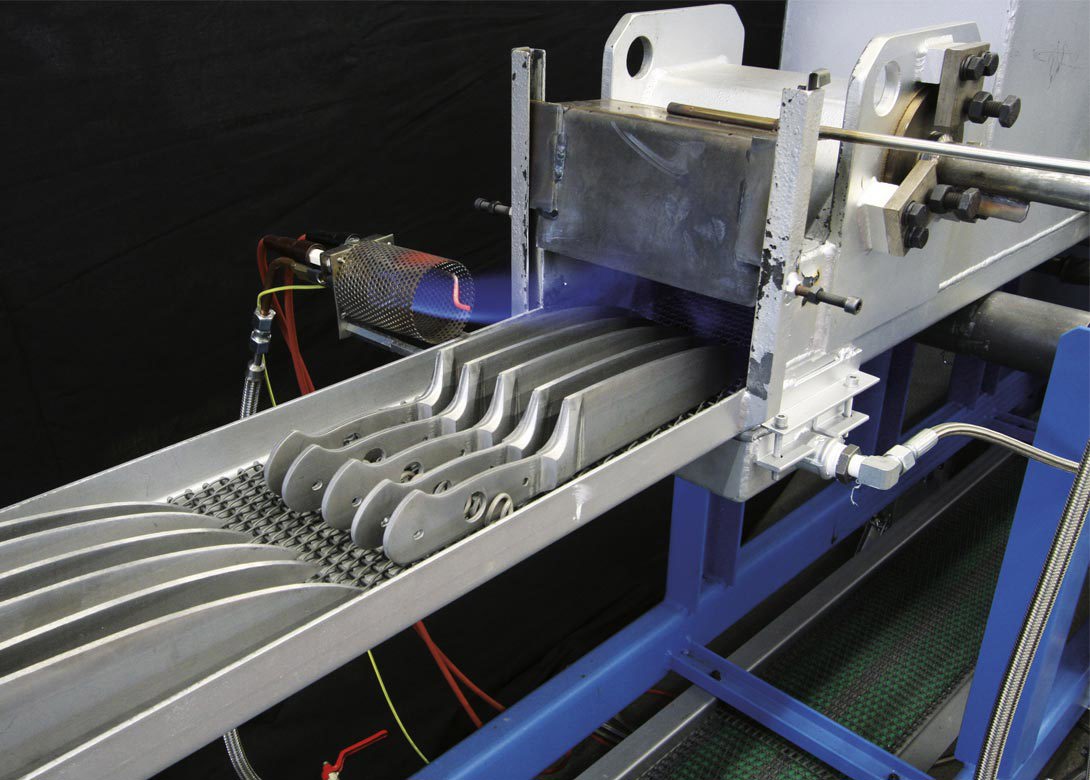 The SAFED laboratory that opened last year in Mödling, Austria, has spurred the interest of numerous businesses within the European heat treatment industry. 
The test plant is already contributing to the continued advancement of thermal processes, says Dr Herwig Altena, head of development and applications engineering at AICHELIN Holding, a subsidiary of the Berndorf Group and one of the worldwide leaders for the production of industrial furnace plants. 
"We are very happy about the numerous enquiries and the exciting and informative experiments that we are now conducting together with our customers. This way, we can test processes individually under real life conditions and work on solutions tailored to our customers' needs," says Dr Altena. 
Visitors to the laboratory are mostly European companies and leaders of the screw, fastenings, and coin industry. In most cases, they come with very clear ideas but want to gain valuable knowledge before making a definitive decision to buy; or they want to test critical precision adjustments and clarify detailed issues in practice. AICHELIN also benefits from these manifold tests. The company can enhance its profound know-how and will thus be able to use the added value gained in product development and process optimisation to the advantage of its customers. 

The test plant is a cast link belt furnace, which is ideally suited for bright annealing, hardening under protective gas atmosphere, carburisation or case-hardening, artificial aging, as well as tempering. At temperatures of up to 1,100ºC, steel components can be treated under any desired composition of protective gas atmosphere. The gas supply panels of the SAFED plant enable the supply of nitrogen, endogas, hydrogen, propane, natural gas and air. 
At a maximum loading of 30kg per running metre, the cycle time is between 7.5 minutes and 60 minutes. The plant also has a rapid cooling device, enabling cooling down to under 100ºC within 2 minutes. When working with thin-walled components such as razor blades, customers are also able to use gas cooling in order to reach their desired results.
Since 1936, the traditional Swiss brand SAFED has specialised in the development and production of heat treatment plants for metal and non-metal serial parts in a large number of industry sectors. In 2007, SAFED became part of AICHELIN group, one of the leading international companies for high-quality industrial plants for thermal and thermo-chemical heat treatment of metallic components. As of 2013, SAFED plants are planned, constructed and manufactured at the Austrian site of AICHELIN Ges.m.b.H.