SACMA Group world premieres at wire® 2018
30 May 2018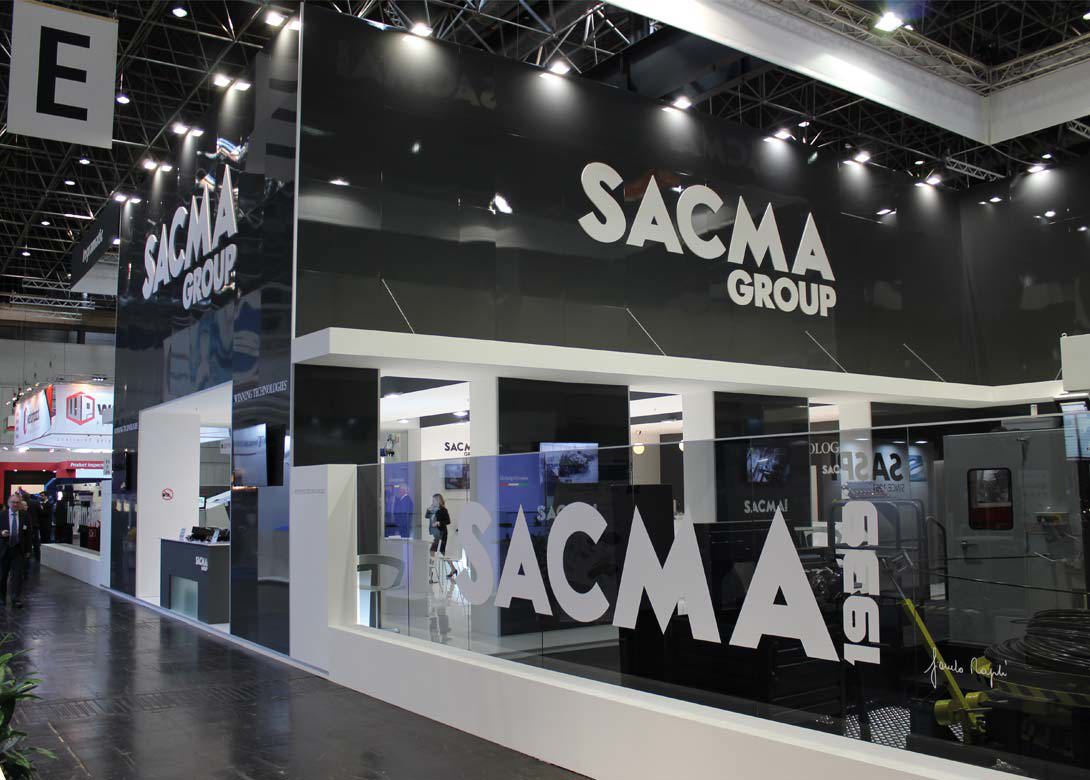 wire® 2018 was a very important edition for SACMA Group as a sign of esteem and gratitude to the customers who trust in SACMA and Ingramatic machines around the world and those who have joined the Winning Technologies® club.
As usual SACMA Group received all the key players within the forming world on its always appreciated booth, which was dedicated to Mr Giancarlo Rampezzotti.
SACMA Group is well known for building, at every edition of wire Düsseldorf, a perfectly designed stand to welcome operators and technicians and show them the latest machines with the most important innovations launched by both brands – SACMA and Ingramatic.
At the show SACMA introduced the progressive header model SP270-WF300°, which consists of a light WF version, as an alternative to the fully integrated warm forming machines. The machine included the patented 'S-Feed' wire feeding system, driven by servomotor and allows a very precise and reliable cut-off operation. The header is designed for Industry 4.0 and equipped with the new SACMA Load Matic made by Brankamp. Also, the 7th transfer finger is equipped with a pneumatic opening station, to be used for automatic quality management in connection with the loading control.
A SACMA world premiere was the introduction of the unique mechatronic transfer – 'S-Transfer'. The Group's R&D department designed a transfer driven by torque motors allowing the operator to set-up and manage all the operations from the touch screen panel SC Matic. The final users see a precise, reliable and effective servo transfer, reaching the typical targets of SACMA Group machinery. The 'S-Transfer' provides additional functions to run difficult parts requiring dedicated set up for a perfect transportation. SACMA commented that the 'S-Transfer' will be progressively introduced to SACMA headers.
Ingramatic also had a world premiere, showing the smallest threader inspired by the I-Thread concept – the model RP020 (W00/W000 die sizes) for the high-speed production of very precise miniature screws (more information page 130). In addition, and to give a better understanding about the undisputable capacity of the company to design modular machines with the highest level of sophistication, Ingramatic also had an additional demo with the large thread rolling machine model RP820 (TR8/W60). This machine is the best for running ultra high-tensile bolts for the automotive and truck industries or structural bolts for the construction industry.
SACMA Group received many customers at the wire show – coming from different continents – demonstrating the large amount of interest from the main players within the fastener industry for the SACMA organisation. The SACMA marketing department commented that the key point is to always support the market and highlighting the advantages of its cold forming technology. This strategy keeps SACMA Group as the centre of attention with the number of visitors to its stand demonstrating that customers' appreciate the commitment of SACMA and Ingramatic.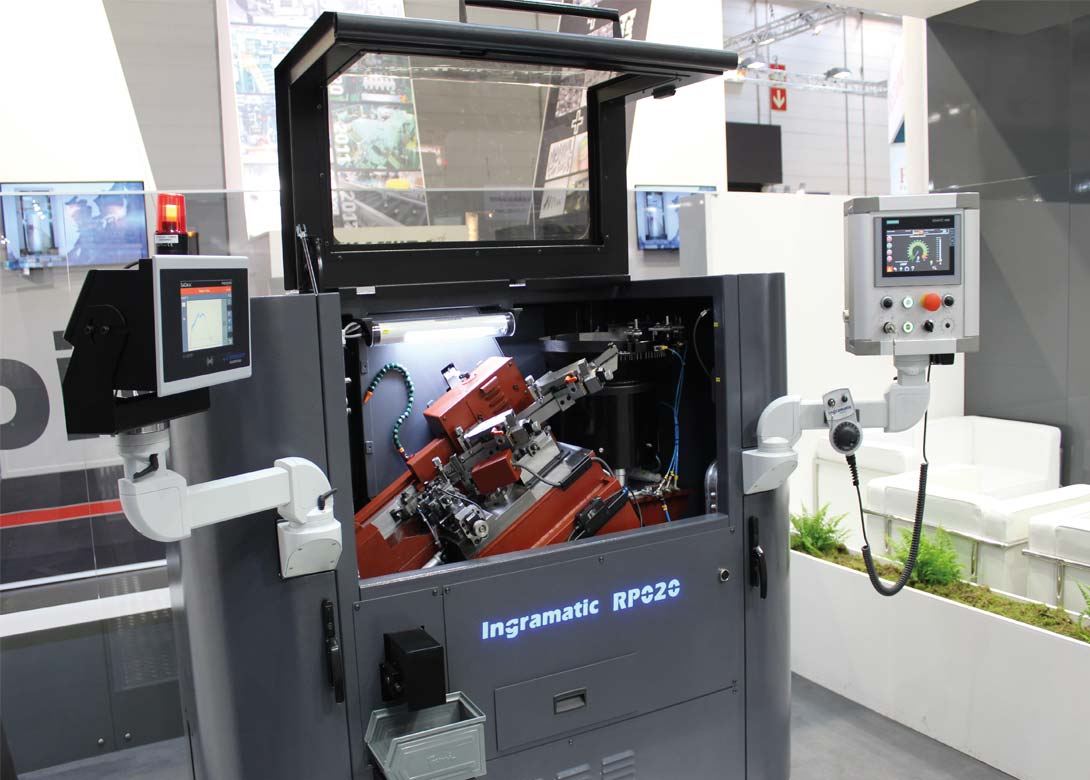 "Many customers came to the SACMA Group stand with new projects proving that SACMA and Ingramatic are considered the major suppliers and most valuable partners," explained SACMA. "The large interest demonstrated from small and medium companies, requesting more and more Ingramatic and SACMA machines – due to their low production cost and performance in making standard parts and very special components on the same machine – is an excellent acknowledgment and shows the Group's full range availability."
One new phenomena reported by SACMA Group was a very large interest from customers coming from emerging countries – where finding available floor space on the production floor and skilled operators is difficult. "These customers are looking for premium machineries to save space, to reduce the number of machines, to run parts at the higher output and help the operators run quality products thanks to the robust and high-tech machineries delivered by the Group."
"During this successful edition of wire, SACMA Group concluded new contracts and received a lot of new customers from the emergent markets. We will definitely attend the next wire show in 2020 with more technologies ready to anticipate the fastener market needs and to collect new success for the future."