Process monitoring and control on thread rollers
16 October 2019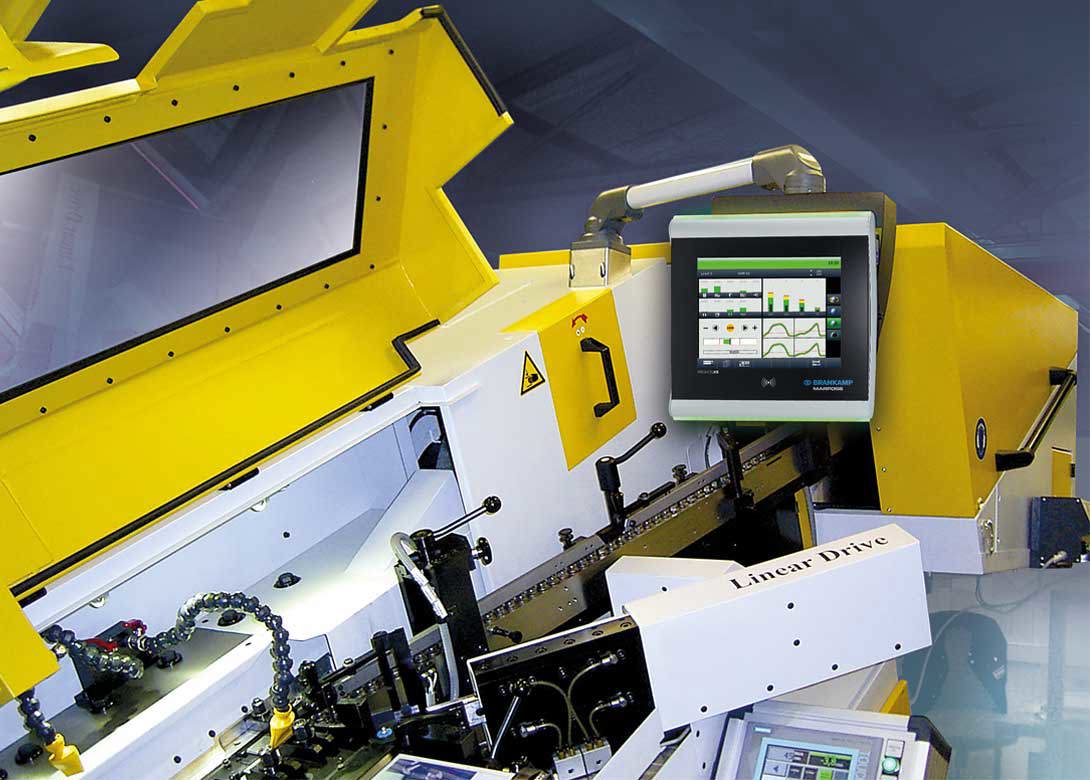 Today, a high degree of machine automation is achieved in flat die rolling machines for fasteners, with new rolling machines being equipped with process monitoring systems as standard – such as Brankamp's X-units.
Brankamp monitoring systems on thread rollers detect process failures; sort out defective parts; monitor the withdrawal of the slide to detect roll backs; and alert the operator to poorly reproducible insertion processes. They are monitoring rolling forces during the forming process. The sensors are mounted into the frame, before or inside the adjusting screws or in bolster pieces in the direct force flow.
In special requests these force sensors can be added with acoustic sensors to detect hardening cracks of bolts, which cause a massive sound variation during rolling, but no major force variation during the forming process.
The multi sensorial working Brankamp X-units can also be equipped with a distance sensor, which is mounted above the dies and working as a riser detector probe. Each time parts are passing the sensor the distance between the head of the screw and sensor should be nearly identical, only if the part is rising or spiraling will the sensor measure a difference which exceeds the envelope curve and therefore sort out the defective part.
All monitoring units are able to control a sorting gate, which is used to separate bad parts. In case the scrap percentage is too high or there is a permanent failure inside the process the machine and the introduction is stopped for operator inspection.
To make sure that the sorting flap is working correctly, there are two proximity switches mounted to check the gate opens and closes with expected speed. The benefits of monitoring units are further improved when the basic tool settings made by the operator are checked in dynamic operation and automatically corrected and adjusted during production run – such as the machines available from EWMenn. This means the tool alignment can be kept constant even under changing production conditions, the thread quality is improved, the reject rate is reduced and the wear of the dies is minimised.
The Brankamp X5 monitoring system (pictured above) evaluates the normal component of the rolling force for quality control, while the additional measurement of vertical force components is used to control the die alignment. During thread rolling, the formed threads of the moving tool hit the stationary tool side for the first time, no vertical force component should be generated if both tools are ideally aligned. However, if a positive or negative vertical force component occurs at this point, there is a mismatch between the two sides of the dies and the X5 unit controls the slide position automatically.
The X5 contains this ADM® (Automatic Die Match) function as an option, which transmits positioning information to the machine control system in the event of systematic changes of the vertical force signals. If the vertical force falls below the specified limit value, the adjustment is stopped and only activated again when it is exceeded again.