OptiSort with new high-speed feeding system
25 October 2022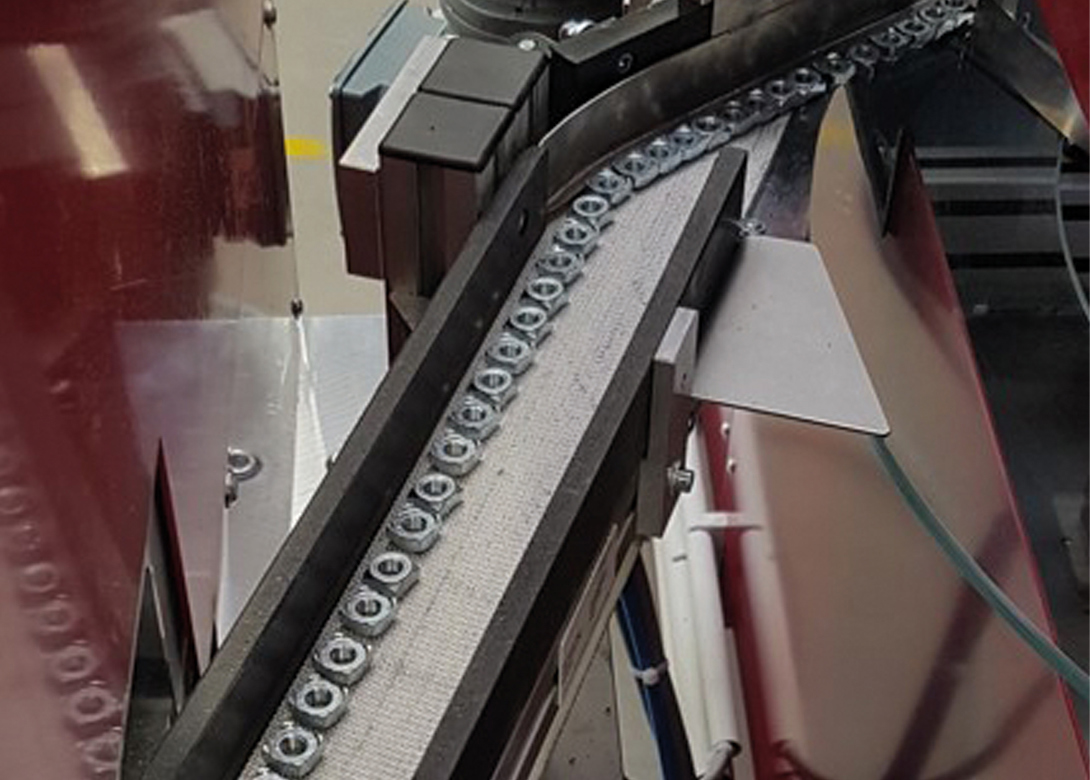 A new high-speed feeding system from GEFRA has been designed for the fast feeding of nuts and washers into OPTISORT inspection and sorting machines – capable of providing the machines with up to 1,200 parts per minute.
This new feeding system requires only a small amount of installation space but is still very efficient. Filling of the feeding system is done by a bunker system with vibrating channel. The output of the feeding device is a continuous gap-less part chain. 
GEFRA GmbH is a long established manufacturer and developer of OptiSort sorting and inspection machines for the fastener industry. The company offers two main machine OptiSort designs – steel ring type OptiSort ST for inspecting screws, blind rivets and long rod shaped parts – with diameters 1.4mm – 18mm and lengths up to 160mm; as well as the glass ring type OptiSort W for inspection of nuts, washers, rivets, and other flat parts, with a surface 90mm x 90mm and up to 130mm in height.