New SMS HDG line on stream at MMK
21 December 2017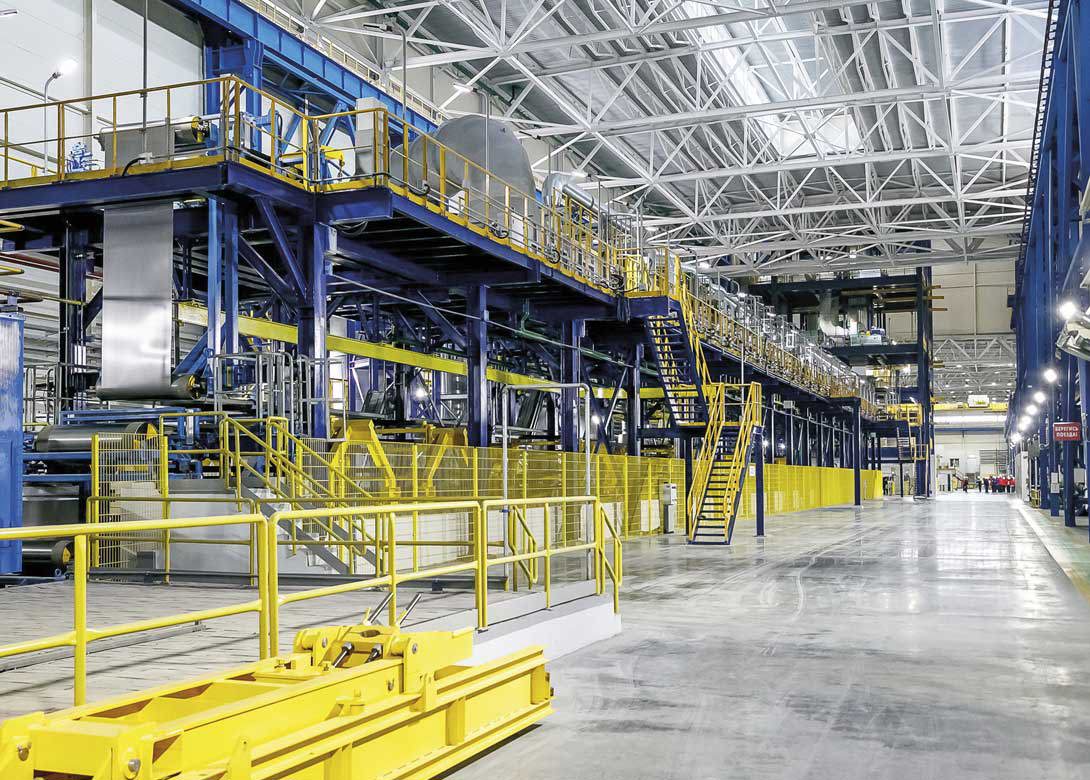 A new hot dip galvanising line from SMS group has increased Russian steelmaker MMK's annual capacity of galvanised steel by 360,000 tonnes.
PJSC Magnitogorsk Iron and Steel Works (MMK) commissioned the new continuous hot dip galvanising line in July 2017. The line was completely supplied by SMS group and is designed to process 360,000 tonnes of galvanised cold strip per year. With this line, MMK has enhanced its production capacity of galvanised steel by almost 20% to reach an annual output of more than two million tonnes. The line serves for hot dip galvanising of cold rolled, thin, low carbon steel strips. Most of the resulting products are employed in the construction and packaging industries. The facility was established in Magnitogorsk in the southern Ural Mountains on the site of rolling mill No. 11.
SMS supplied the complete line from one source, including mechanical equipment, process and furnace technologies, as well as electrical and automation systems. SMS had already supplied to MMK a hot dip galvanising line and a universal annealing and hot dip galvanising line, which were both put on stream in 2012 with good results.