New model AF 141 displayed at wire® 2018
02 July 2018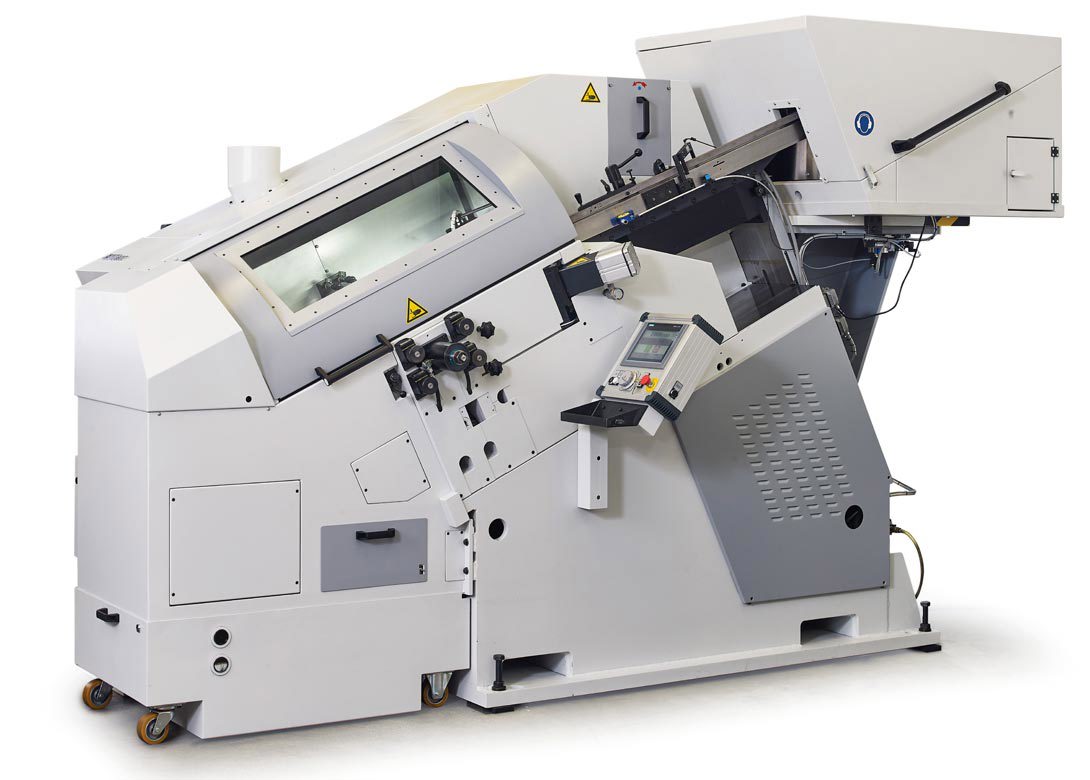 Twenty years after the introduction of the inclined flat die thread rolling machines, models AF 12 and AF 14, the large machines have been re-engineered in the course of EWMenn's continuous improvement programme.
EWMenn, founded 105 years ago, is a leading manufacturer of high precision thread and profile rolling machines. Since 2015 EWMenn GmbH & Co KG has been a part of the WAFIOS Group and continues to operate as an autonomous company, supplying high-quality flat die thread and profile rolling machines, as well as an extensive service to its worldwide customers.
The first of EWMenn's new machines, AF 121, is already in everyday production at several customers' plants after being thoroughly tested. However, the AF 141 was showcased for the first time at the recent wire® 2018 show.
Like its predecessors, the AF 121 and 141 have identical roots. The main difference between the two models is the ram stroke, permitting a maximum die size of 190mm/210mm or WB#30 for the AF 121 and 230mm/255mm or WB#40 for the AF 141. In comparison to the AF 12/AF 14 the AF 121/AF 141 generation features a number of innovations, including:
The Ramslide and its guideways have been changed to a T-shape, offering higher precision and longer service life. This change went along with an overall increase in rigidity.
The rail system including the railcovers offer better accessibility and easier adjustment.
The machine cover has been redesigned to allow better access for the operator while eliminating coolant dripping down from an open cover during set-up. As on all EWMenn models the cover is designed to offer maximum accessibility during operation while conforming to up to date CE safety standards and ensuring safe operation.
Also highlighted at wire was EW MENN's state of the art process control technology including the Adaptive Die Match system (ADM), which was developed in cooperation with Marposs/Brankamp, and the WAFIOS 4.0 data system.
Other options shown at wire included hydraulic die carrier clamping, servo drive with electronic handwheel, push button adjustments for die match, rail and feeder height, sorting flap for non-conform parts and more.
After the wire show the machine went to the EWMenn test centre where it is being equipped with an induction heating system so that it can be made available to customers for testing of dies, parts and rolling processes, as well as for running prototype series and similar activities.