NDT innovation for stainless steel fasteners
26 August 2019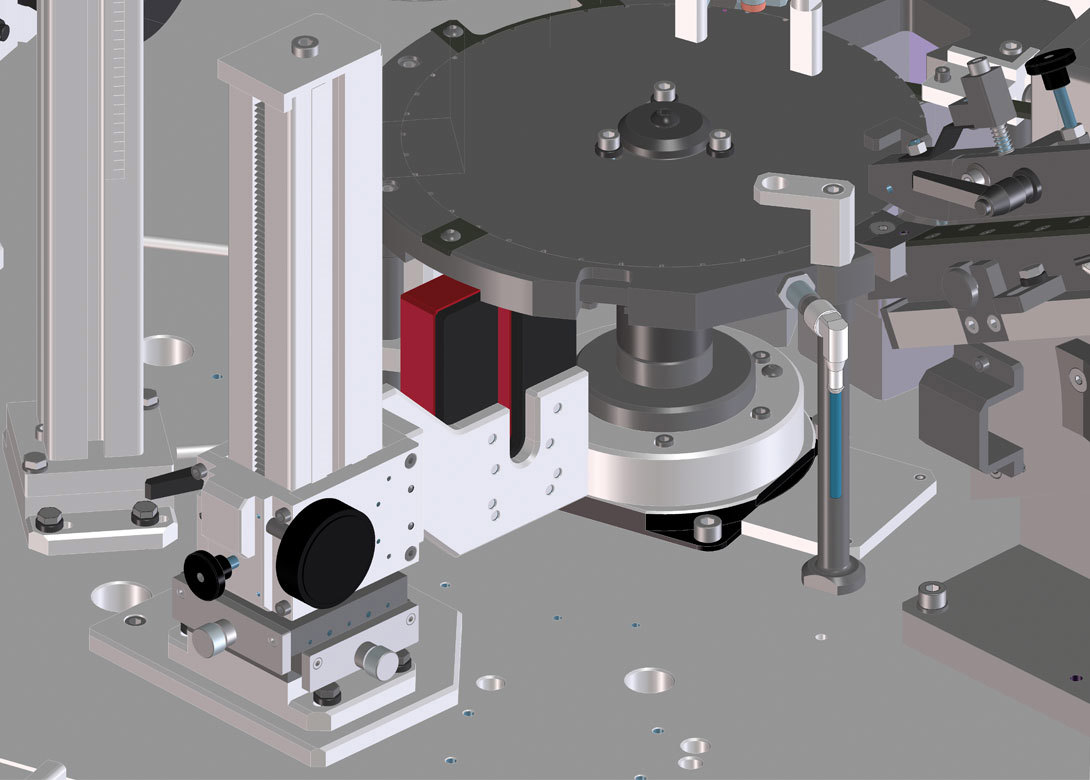 Dimac Srl has recently launched an upgraded release of its high-speed eddy current station, specifically designed for versatility in production lines or laboratory use.
Dimac's high-end solutions benefit from the most advanced nondestructive testing (NDT) technology, to fully satisfy the most demanding requirements of the automotive B2B manufacturing – especially for high strength stainless steel fasteners subject to constant vibration or weather exposure.
The principle of the upgrade is based on a pair of state of the art coil probes – providing instant results without influencing the test part and saving up to 80% of destructive analysis costs.
In the series of machines based on rotary tables such as MCV1, MCV3 and MCV4, the eddy current station can be equipped with a cylindrical probe positioned and set over the head part, or with a fork-coil probe where the shank of the screws are passing through.
In the MCV2 slant V-Track model, a tunnel-coil type probe is positioned along the V-Track.
For these types of applications, it is very important to arrange conforming (OK) and non-conforming (NOK) samples.
The NOK samples divided into hardness classes are essential for a precise setting of the detection device that makes a comparison with the OK parts to fix the NOK threshold signal. The eddy current device makes a scan of the part, using up to 24 frequency ranges to detect each minimum variation onto the material structure.
Eddy current sensors can also detect metallurgical defects such as in plating or heat treatment, which can help to prevent premature fastener rusting. This can be vital in safety critical parts such as the drive train or the brake system.
The new Dimac MCV1 Series, which was successfully exhibited at the recent Fastener Fair USA 2019, has been upgraded with the installation of the innovative eddy current station for heat treatment (HT) to help sort difficult parts in hardness classes.
Also, the user experience script has been enhanced by the HT tool supported by the intuitive multi frequency testing release, leading the user – through a wizard procedure – to recognise and sort out any unexpected deviation. Furthermore, the whole MCV1 series is at the forefront for data usability, accessibility and connectivity to external devices and Dimac IoT solutions.