National invests in its people
15 September 2022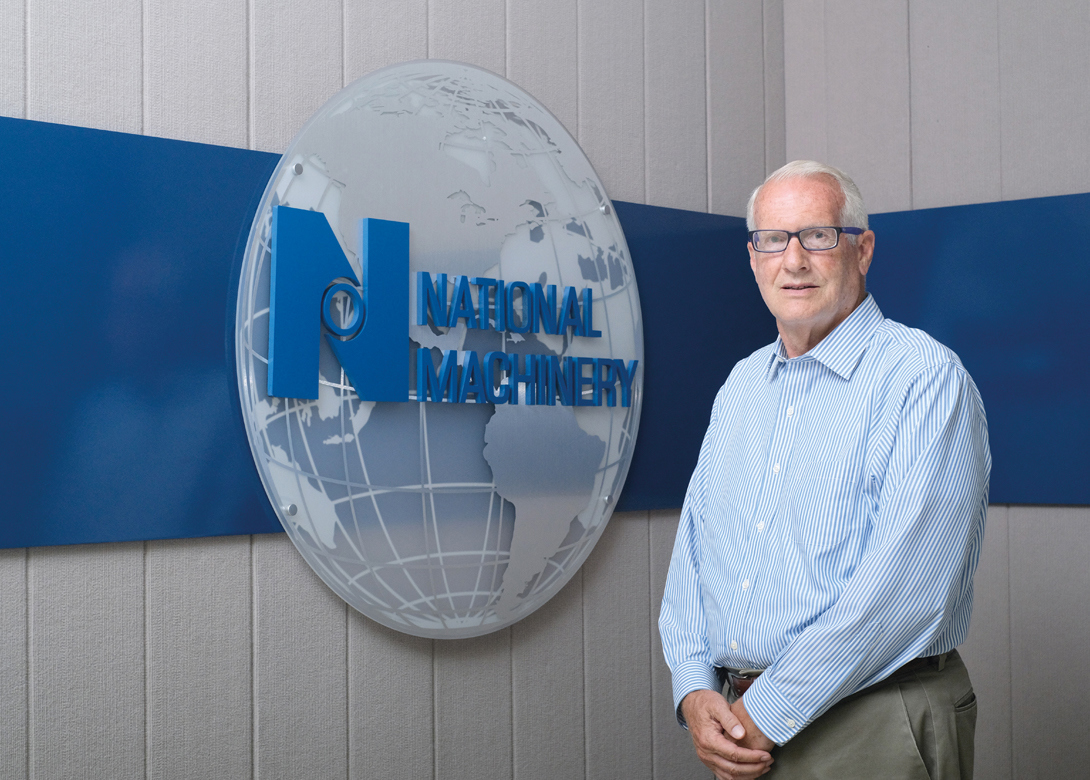 Here Content Director Will Lowry speaks to Andrew Kalnow, owner and CEO at National Machinery LLC – a global leader in advanced cold and warm forming machinery, process technology, and customer support products and services – about the development of the business over recent years.
Our last interview was back in January 2020. Clearly a lot has happened since then. What have been the key factors that impacted National Machinery over this time? 
"Clearly the sudden onset of the Coronavirus in March 2020, the resulting economic shut down, and then the continuing waves of Covid-19, rocked our company, as it did every enterprise. National shrunk during 2020, but we minimised losses, reduced our current loans and continued to serve customers globally with our worldwide regional service centres and satellite factories, which were and are self-standing.
In retrospect the biggest challenge to our company during this difficult time was retention of people. Like many, we instituted 'short work' with an attempt to preserve our workforce. This worked, but also didn't work, as we still lost a greater number of our valued employees than what we had expected. Just before the Christmas holidays of 2020, I pre-announced that National in Tiffin would return to full time work at the beginning of 2021. This was a big morale booster, even though management knew that normal business levels had not yet returned.
Not only was 2020 a totally unexpected year, but it also brought damage to National's most important strategic investment…  that is, our people. In the preceding years to the 2020 crisis National had determined that our most critical investment need was not new manufacturing equipment or new products, but rather retention and recruitment of highly capable people in our manufacturing and technical workforce, including sales and service personnel. National, particularly at our headquarters and mega factory in Tiffin, Ohio, USA, faced the critical problem of about 10 – 15 years of very high-levels of impending retirements. 
Hence, we consciously decided that National needed to be very proactive in not just hiring but investing in platforms that developed future skilled employees; such as, an ongoing engineering scholarship programme with guaranteed employment, and special programmes and funding at two different trade schools. We also elevated our stature in the community by a redevelopment project in downtown Tiffin that brought 'National Corner' and the 'Frost-Kalnow Amphitheatre' to life on a large parcel of landscaped green space – where parking lots and run down buildings once stood. We cultivated an image as the leading corporate citizen and top technology/manufacturing company in our city and surrounding area with a populace of 55,000. 
In an even tighter labour market coming out of 2020, we have taken a series of further steps for investment in our people by implementing ever more competitive wages and benefits, including an enhanced 401k retirement plan; additional vacation; greater shift premiums; and 2x overtime pay over 45 hours. In short, we continue to believe that our single most important investment is retention, recruitment and development of our highly skilled people."
What other developments/investments have happened at the company over the last two years?
"Well, in the meantime, National has introduced two exciting new machine models at the 2022 wire® show held in Düsseldorf, Germany, in June. Each are smaller diameter 1-die 2-blow headers, a machine type that National was famous for in past decades, but were discontinued.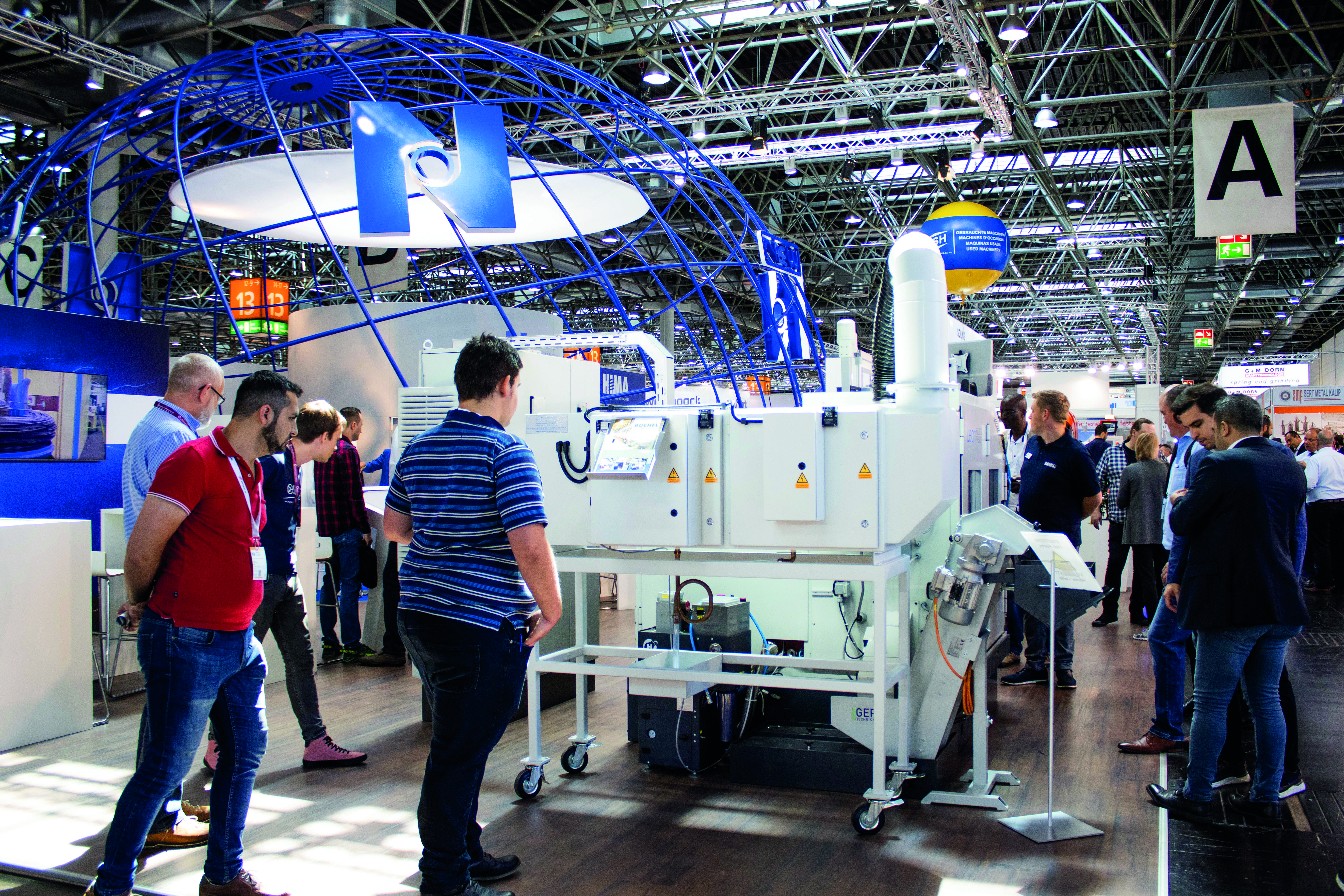 Although it would seem that these two machines are redundant, the two different models actually address different manufacturing approaches and priorities. The LEAN Header+Threader is a combination machine whereby the header comes with a built-in threader operating off the same drivetrain. This machine economises not only on space but also brings a 2-in-1 production advantage where there is
only one operator for two manufacturing functions. This combination machine does however sacrifice speed, at 300 max ppm, compared to our other new header offering.
The FXH1 Lightning and its larger brother the FXH2 Lightning are high speed headers operating at a max 520ppm and 470ppm, respectively. These are great small Formax machines oriented to a manufacturing system where the threading department is separate from heading.
The FXH Lightning is manufactured in National's Tiffin plant, whereas the LEAN Header+Threader is produced in National's Suzhou, China facility. Like the LEAN Formax® machine manufactured in Suzhou, this model is designed to be a 'no-frills' machine to fit more frugal budgets.
Both of the small header machines were introduced by National in part with the reshoring trend in mind."
National Machinery prides itself on the high performance of its equipment and process technology. How does the company ensure this high performance? 
"National prides itself (as do our many repeat and key customers) in the high performance of our machines and also in our capabilities in process technology. You ask how we ensure this performance? Without being arrogant, after almost 150 years of being the leading machine builder from a performance capability standpoint, I think this performance is in our DNA. High technical performance and proven quality are hallmarks of National's culture, its machines, and its dedicated customer support network on four continents.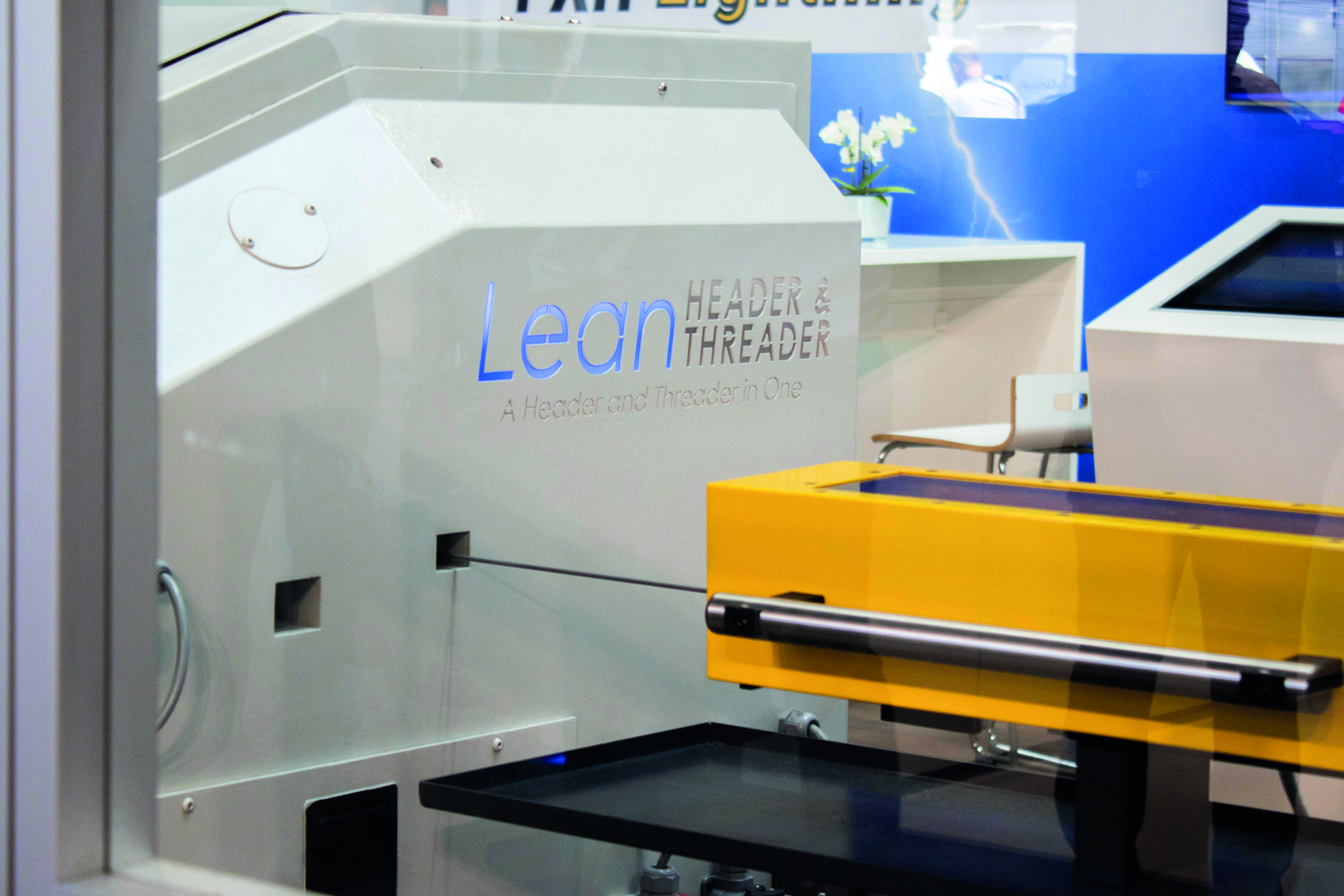 We also have our Met-MAX Innovations division, which focuses on the development of process technology. The division was established over 15 years ago to be a dedicated and largely
self-standing group within National. It has its own tooling design and process engineers; its own R&D machines for parts development; and its own tooling technology centre for production of proprietary tooling. Met-MAX's business comes from non-fastener companies that are more often than not OEMs. These entities do not have full cold forming development capabilities, and they seek innovation."
Another example of our commitment to the high performance of our technology is that our Formax® machines can come configured for Industry 4.0 digitalisation. The market demands for Industry 4.0 digitalisation differ regionally, with the European market being the keenest on this capability and the American and Asian markets less so, but we still think it is a key technology for the future. We are also working on further enhancements when it comes to our technology, machines and services."  
www.nationalmachinery.com