Full range for metal forming industry
31 March 2020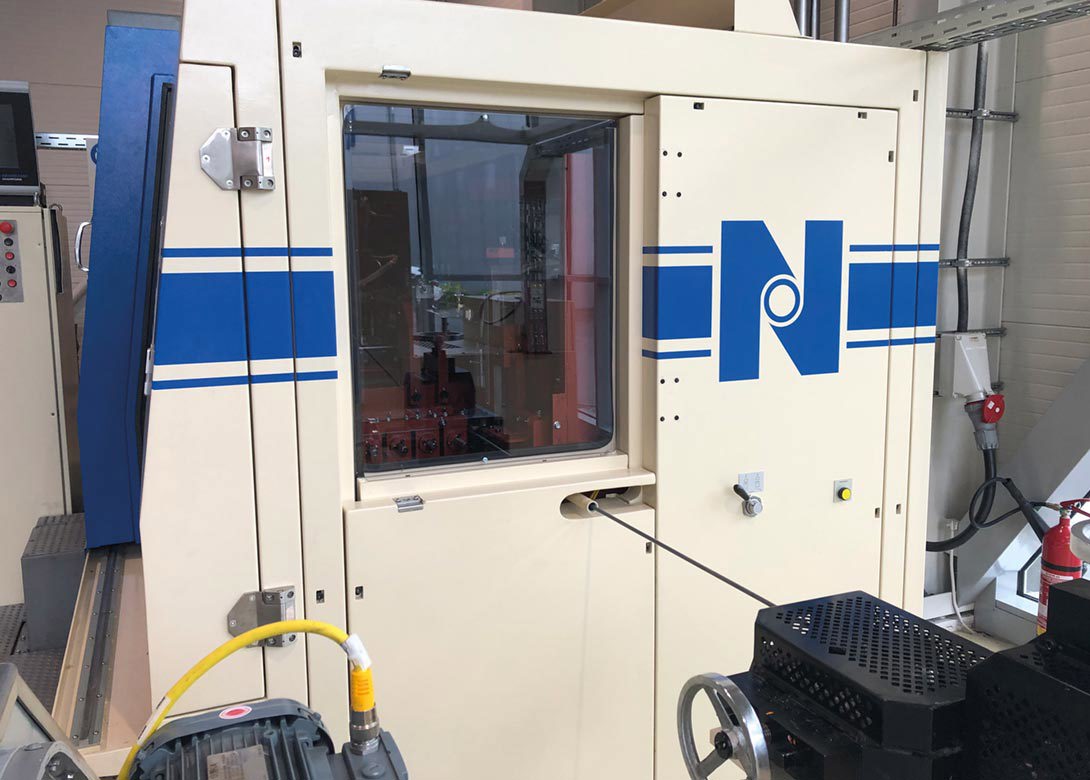 National Machinery and its alliance partners – SMART Machinery Srl, Nakashimada Engineering Works, Mectron Inspection Engineering and Drawing Technology Inc – are able to offer a full machine range for the metal forming industry.
National Machinery is dedicated to advancing metal forming process technology, including its Met-MAX Innovations – an entire R&D division devoted to process development of innovative net-shape processes.
A worldwide team of over 30 highly skilled technicians, utilising sophisticated design tools and state of the art development equipment, are housed in a modern campus of laboratories. They are committed to providing customers with effective forming solutions to enhance their business. Net-shape metal process development often yields new and higher value part applications – resulting in a competitive advantage in the customer's market.
Another exciting product from National Machinery is its operational LeanFX10 cold forming machine with in-line DTi 4325-120TSHC wire drawer. This particular machine has been specially designed with plexi-glass enclosure panels allowing visitors to view functioning components of the machine that are difficult or impossible to see on a standard model FORMAX®. The LeanFX10 will also feature a new Punch Clamp Monitor system, an alert designed to shut down the machine if there is a loose or improperly clamped punch.
SMART machines include the NGP and the NGS flat die thread rollers, utilising SMART's patented direct drive and servo driven systems, which can thread parts with two different threading operations in only one pass. The NGP also features a newly developed discharge sorter that guarantees to sort out bad parts while maintaining high-speed machine operation.
The latest machines from Nakashimada include its 2 die 3 blow parts former, model NP81. The Nakashimada NP series has been developed for high precision components. The unique 2 die 3 blow configuration, with fingerless punch transfer and kick out in both punches and dies, enables the manufacture of complex, short, 'difficult to transfer' parts free from the critical timing or alignment issues normally associated with finger transfer machines. The NP series' vertical punch shift mechanism has greatly increased the accuracy of centering while reducing stress on large diameter head and eccentric load parts, thus overall improving tool life.
Mectron highlights that its inspection machines provide a 360° dimensional inspection using eddy current, metallurgical, and crack detection, for zero defect performance of fasteners, deep draw components, aerospace, ammunition and much more.
Also available, Mectron's Q500/8 Qualifier delivers high-speed gauging and metallurgical inspection for a variety of parts in a wide range of materials. Utilising Mectron's patented laser array, the Qualifier provides 360° inspection of each piece, displays its dimensions on the computer screen and automatically inspects the part features and measurements. Mectron also has its new patent pending dimensional surface qualifier the DSQ-9000. This qualifier is a camera and laser-based system that uses statistical learning to inspect cylindrical parts. The parts traverse the machine by rolling along an angled rail by way of a conveyor belt, which allows the camera to take images from 360 degrees for part inspection.