Fast and accurate inspection with the i600 HS PRO
30 December 2022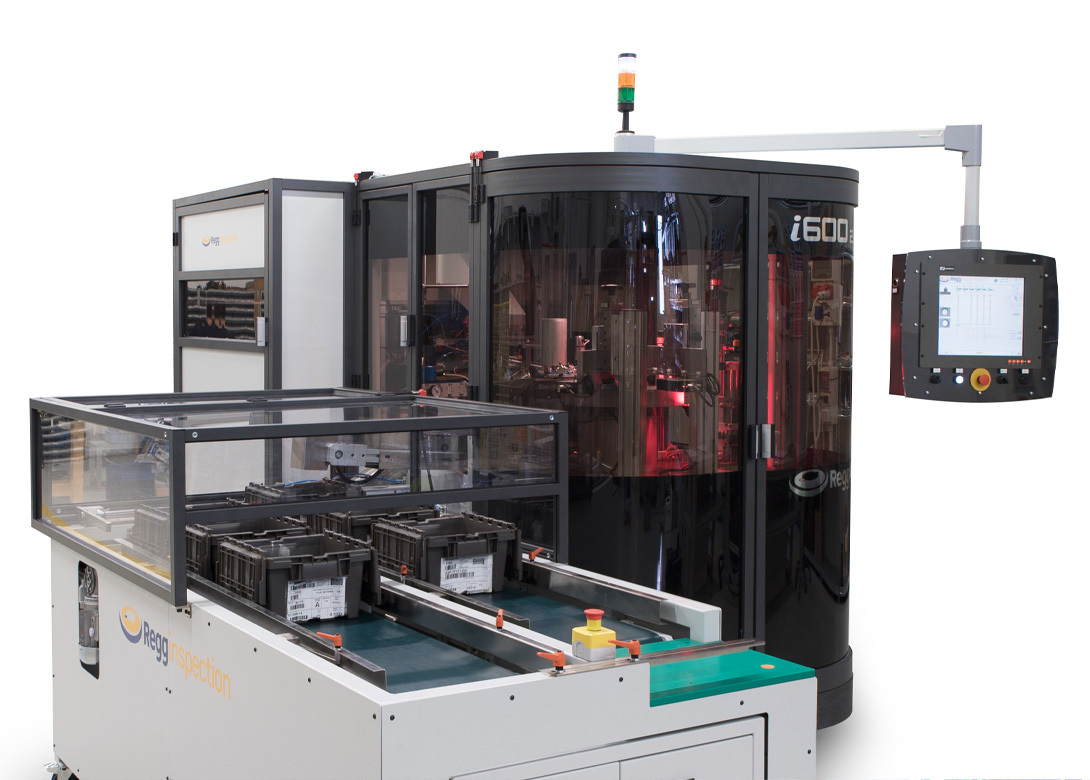 With a granite base foundation to guarantee strength and stability, the new i600 HS PRO with Packing Unit from Regg Inspection Srl has been designed for the most comprehensive inspection needs.
Assembled using the highest quality components, the machine features a 600mm, 23 diameter rotary table to ensure fast and accurate inspection, as well as high resolution USB 3.0 cameras, eddy currents and hardness control. 
Also new to the machine is an integrated Packing Unit, which automatically unloads the good parts into boxes made up of plastic or cardboard in complete autonomy. The pieces are then distributed inside the boxes and counted with zero errors.