Dual side threaded rod lines from Videx
04 June 2021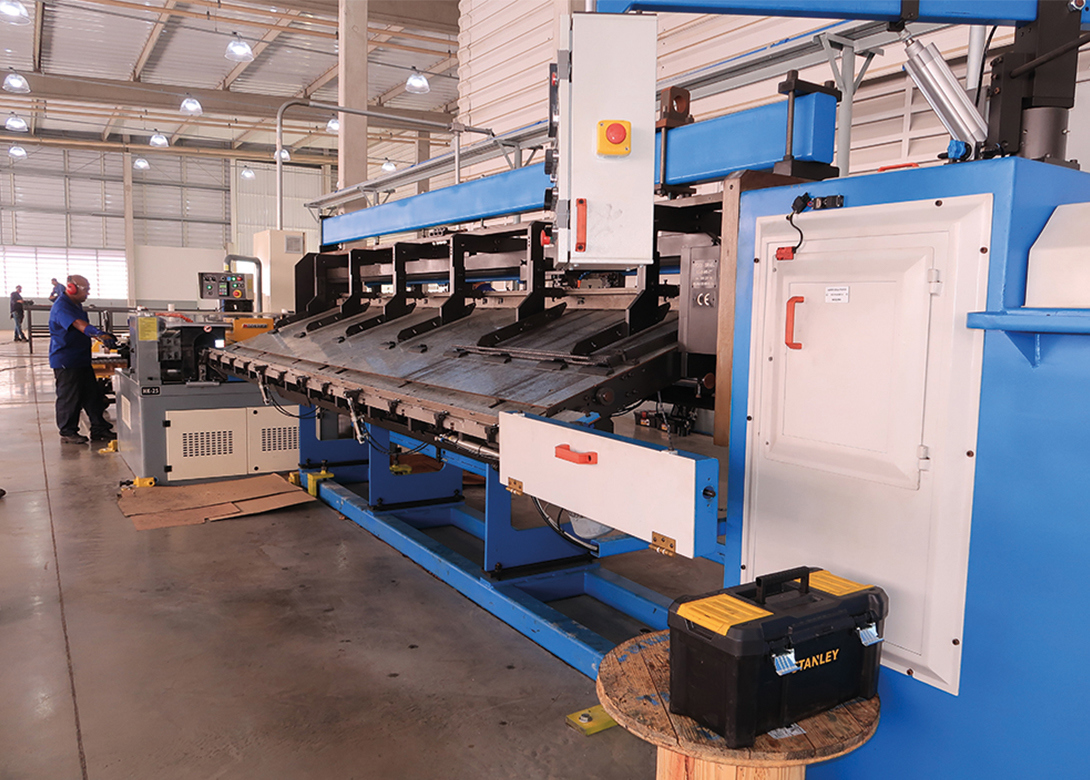 Videx Machine Engineering Ltd is offering dual side lines for the high-speed production of threaded rods, which is comprised of a dual side straighten and cut machine feeding two high-speed thread rollers, one on each side of the machine.
The straighten and cut machine feeds and cuts wire at high-speed and diverts the cut-to-length bars to the two sides of the machine, from where they are fed into two high-speed powerful thread rollers, specially designed to accept these bars and thread them at high-speeds.
The dual side lines are ideal for large volume production of threaded rod, both for long runs and for short batches. The production rates are 2 – 6 times higher than in standard lines, using less floor space, at the best quality and eliminating handling or operator intervention. 
Despite being dual side, each side of the machine is independently operated and controlled, enabling the machine to keep working on one side when the operator changes thread rolling dies on the other side, for example. The machines are also equipped with quick changeover features for bar diameter and length.
The line is highly reliable and fully mechanical – with no clutches or hydraulic components, making it quieter, as well as requiring minimal maintenance.
www.videx-machine.com