Carlo Salvi Stories: Historical and mutual respect
30 May 2023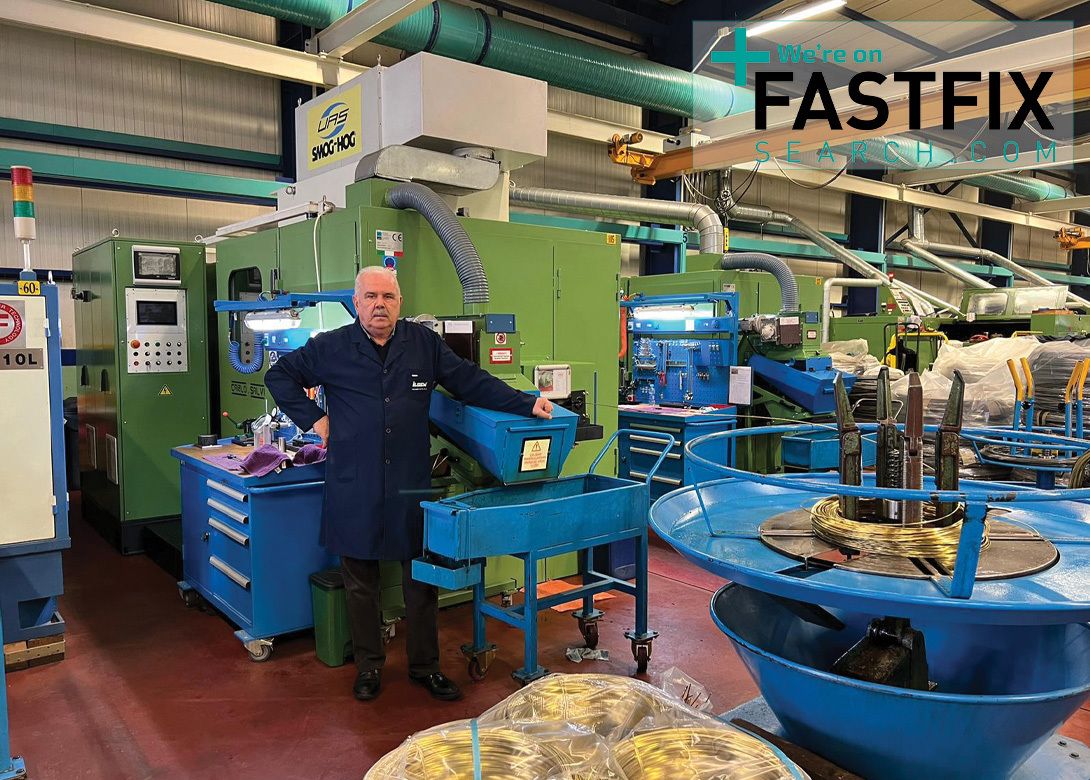 In a new series of 'Carlo Salvi Stories' – a series of articles celebrating business collaborations, successes and shared goals – we focus on the relationship between Carlo Salvi and Turkish manufacturer ILGEN VIDA and how the partnership is based on historical and mutual respect.
ILGEN VIDA has been in the fasteners industry since 1976, through the production of screws, and can count a total of nine high-tech Carlo Salvi headers in its machinery range – a symbol of trust towards the Italian company and its ability to supply cutting edge and innovative equipment from a technological perspective. 
"Providing our products and services internationally makes us very proud. ILGEN VIDA offers the perfect example of a long-lasting collaboration, over 20 years of partnership, that keeps evolving thanks to the trust the company has always placed in us," explains Carlo Salvi. "ILGEN VIDA's main goal has always been to significantly increase its production. We are therefore the perfect partner to provide them with innovative machines to modernise its machinery range."
In fact, from 1982 to 2003 ILGEN VIDA moved its headquarters several times to increase its production, until establishing a 3,600m2 factory in Silivri-Selimpaşa, near Istanbul. The Turkish company now has a team of 60 people, with a production and logistic area (also used as a warehouse) located 3km away from the main manufacturing site.
Quality above all
ILGEN VIDA's product range is made up of parts with small diameters, starting from 2mm up to 80mm in length, such as fastening metric screws from M2 to M10 and triangular screws from M3 to M10. Plus, plastic thread screws in diameters 2.5mm to 10mm, self-tapping screws from 2.2mm to 8mm, as well as semi tubular screws, special bolts and rivets. 
The Turkish manufacturer points out that some of these parts are ready for use after heading, whilst others need secondary operations to be finished – such as heat treatments and coatings. 
Using the Carlo Salvi machines also means different raw materials can be formed, such as steel, stainless steel, brass, aluminium and copper. The parts produced by ILGEN VIDA are sold around the world and are used by various recognised companies in the electric/electronics and automotive industries (Siemens, Volkswagen, Panasonic, Seger, etc).
ILGEN VIDA's motto is 'Quality above all' with an aim to keep up with modern times by following the latest technology trends. According to this, the Turkish manufacturer chose to increase its annual production to up to 1.3 billion pieces. The first Carlo Salvi header, purchased in 2003, represented for the company the perfect asset in order to increase its capacity, and today the company can count on six CS 332 DL, one CS 003, and two CS 002 as part of its machinery portfolio. Through these Carlo Salvi headers a total of 400 million pieces were produced last year – 50% of ILGEN VIDA's whole production.
It is the speed, the short changeover time, and the easy adjustments that distinguish Carlo Salvi machines, making them perfect for increasing productivity. At ILGEN VIDA the technicians benefit also from the load monitoring equipment mounted on the machines that allow problems to be detected during the heading process – stopping the machine in case of failure and preventing damages to the machine itself.
"Our decision to count on Carlo Salvi for the expansion and the improvement of our machinery range was driven by our need and desire to rely on new technologies, in order to increase our productivity and reach Industry 4.0 levels. Carlo Salvi headers help our company to constantly evolve and ensure we continue to be at the forefront of the industry, as well as always one step ahead when compared to our competitors," states Tulay Ilgen, founder and general manager of ILGEN VIDA. "We consider Carlo Salvi the perfect partner to innovate our machinery range in order to increase our production. Carlo Salvi heading machines reflect our motto and help our company in providing excellent products." 
www.carlosalvi.com/en