Carlo Salvi celebrates its 80th anniversary
02 December 2019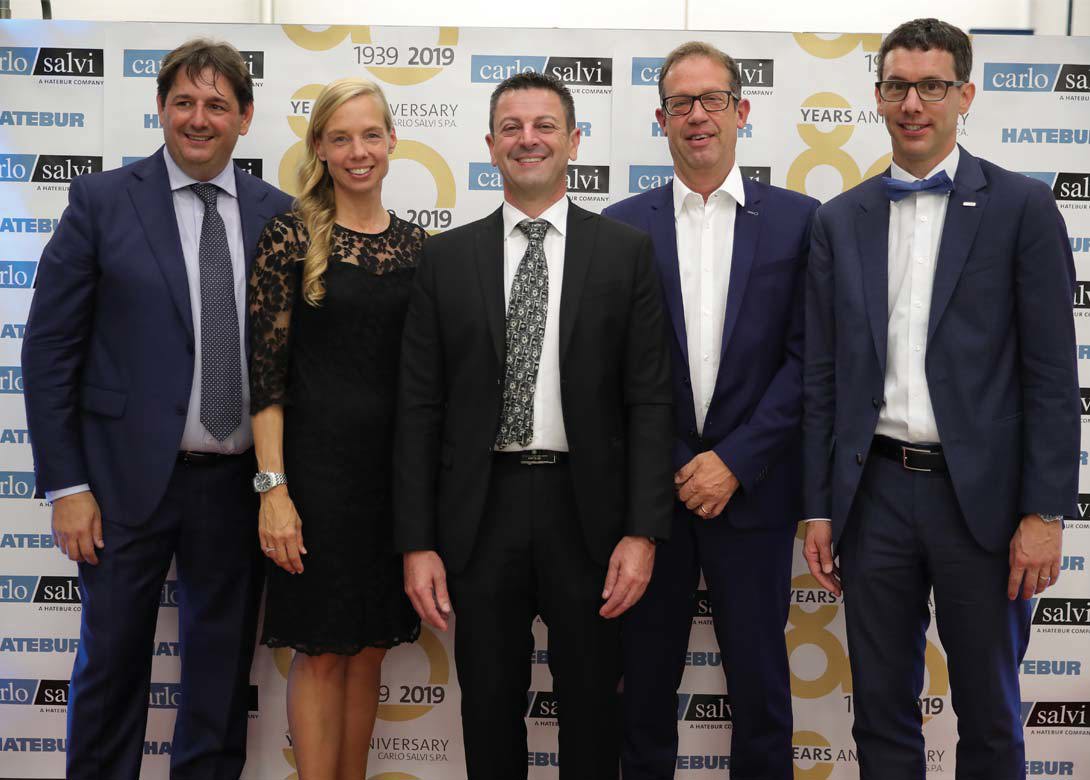 Carlo Salvi, a benchmark for cold forming headers – producing fasteners for the aeronautic, automotive and electronic sectors, celebrated its 80th anniversary in September.
An occasion to remember the great story of the company from Lecco, Carlo Salvi SpA decided to share the moment with all its employees, their families, former employees, suppliers and partners – organising a party at its premises in Garlate.
Welcoming over 300 guests, including the mayor of Garlate, Giuseppe Conti, the Italian presenter and comedian Omar Fantini and the soubrette Giulia Salemi, together with the management of the company – Marco Pizzi, Carlo Salvi CCO, and Germano Pandiani, Carlo Salvi COO – retraced the steps of the Carlo Salvi company history.
Other guests on stage included Claudine Hatebur de Calderón, CEO and owner of the company Hatebur and Carlo Salvi, Thomas Christoffel, Carlo Salvi CEO, and Thomas Hiltmann, Carlo Salvi CFO, as well as precious guest Dr Sergio Ziotti, former owner.
During the evening the employees also donated a plate to Mrs Hatebur and to Mr Ziotti to demonstrate their gratitude. The institutions that attended the dinner: Lorenza Riva, president of Confindustria, and Sergio Pirovano, president of UPIVEB, expressed their esteem for the company, too.
"We wanted to celebrate the past, the present and the future of the company, together with all those who have crossed their lives with Carlo Salvi," said Marco Pizzi. "From 1939 to today this company has come a long way to be one of the leading companies in the production of headers, selling its products not only in Italy but also abroad and anticipating the actual ecologist trend. Carlo Salvi is now appreciated all over the world for its technology, and its ability to look for new goals and new frontiers. This is thanks to the employees that, with their passion, make Carlo Salvi every day more and more famous."
Germano Pandiani added: "With this party we wanted to point out the fact that our gaze is always directed towards the future. A strategy that over the years has characterised the modus operandi of our founder, of all the management, of the company staff and, since 2016, the Hatebur family. A progress that during the last 80 years has brought us to a remarkable production development. The strength of our company and the new products are the ingredients that make this possible."