Built to last – 40 years of excellence
30 September 2019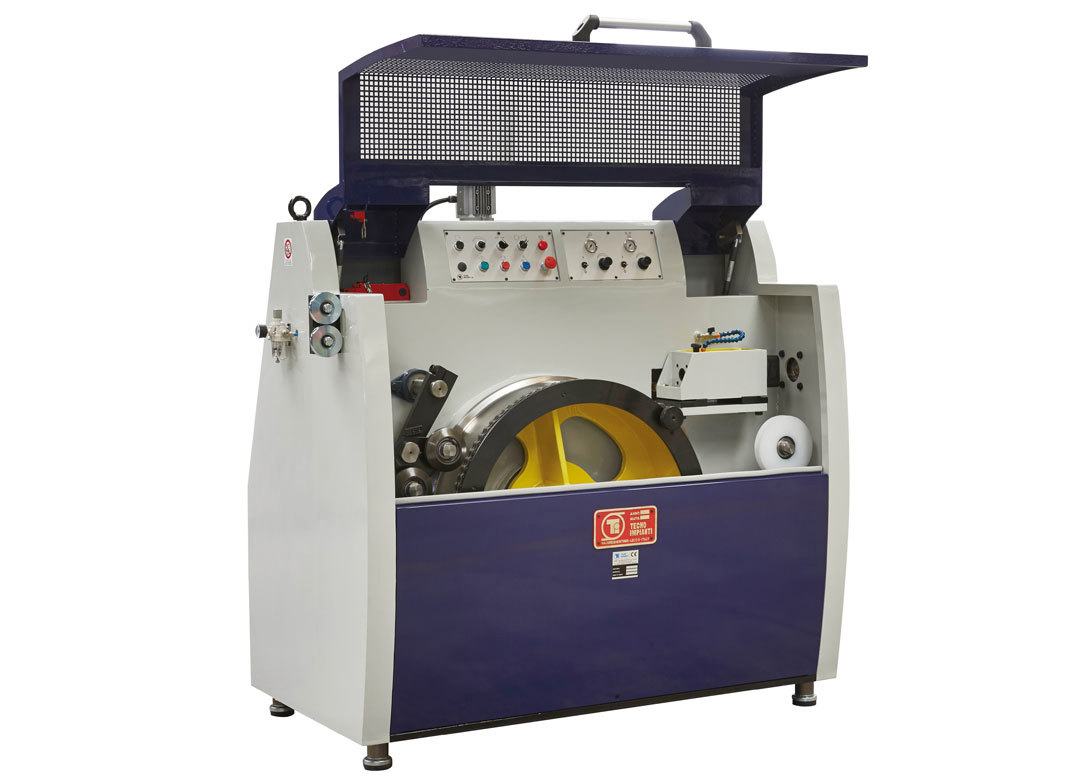 Established in 1979 by Mr Angelo Gnecchi, and still operating from the same property since its foundation, Tecno Impianti has an in-depth product range including horizontal and vertical drawing blocks, horizontal and vertical spoolers, double automatic vertical spoolers, power-driven uncoilers, in-line drawing machines, cold rolling lines for the production of wire for electrowelded mesh, for the fastener, construction and thin wire sectors.
"When my father started the company 40 years ago the fastener industry was not yet the most important sector we operated in – we concentrated on the rebar industry, on thin wire and welding wire applications. It wasn't long, however, before my father was introduced to a wire drawing machine, specific for drawing wire in-line with cold heading machines, and our main market was established," comments Roberto Gnecchi, managing director at Tecno Impianti.
A key part of its machine range is the in-line wire drawing machine model SKP, which is a horizontal axis mono-block machine that is positioned between the uncoiler and the cold heading machine. Used to size the wire to the exact wire diameter needed for the cold heading application, different models are available for different wire requirements – from 1mm diameter up to 35mm.
Available in 15 different standard models, Tecno Impianti's in-line drawing machines can be further personalised according to the requirements of the customer. "I like to think one of the reasons for our success is our flexibility and reliability. All our machines are customised and I've never sold two identical machines. They are manufactured bespoke for our customers and of course, no two customers are the same."
Tecno Impianti also designs and manufactures a series of horizontal wire drawing bullblocks (model MO) for the drawing of cold heading wire. These wire drawing bullblocks are utilised for big productions of drawn wire and are meant for companies that produce cold heading wire or for big manufacturers of fasteners who execute the wire drawing off-line and take the drawn wire to the cold heading machines, in the form of wire coiled on wire carriers or as bound coils.
The horizontal wire drawing bullblocks are manufactured in four different versions and cover a range of wire diameters between 6mm and 36mm. The drawn wire is taken up on a rotating platform positioned into a hole in front of the capstan and is taken out with wire carriers or through a coil extractor.
"Just the other day I met with a customer who still had one of my father's original machines from 40 years ago – still fully operational. We really mean it when we say Tecno Impianti machines are quality and built to last," says Roberto emphatically.
In order to continue his father's work and to stay one step ahead of competitors, Tecno Impianti is always looking at potential new markets to expand into. "Just like my father did when he first entered the fastener market, we must continue to invest in our machines, our electronics and innovate the only way we know how. Our machines stand for quality, and as a result our customers expect more. Whether that's the latest electronics, bespoke pieces, smaller machines – it's important we deliver and continue to exceed these expectations."
A prime example is Tecno Impianti's quick and efficient aftersales – something that Roberto believes to be paramount in the industry. "To be able to assist the customer after the sale is far more important than people think," explains Roberto. "Our customers know if a problem with the machine does arise we'll be there to put it right as quickly as we can. It's important that our machines are seen as reliable and built to last."
"As well as ensuring our machines are up to date with the latest trends and technologies, it's a very good selling point when we can tell potential customers that one of our machines has been up and running for 40 years."
It's apparent that this family-owned company has its customers' needs right at its heart, working together with customers to create unique machines to bespoke specifications. Roberto clearly shares his father's love and passion for the business, viewing Tecno Impianti not just as a fastener machine manufacturer but as an extended family.
"I like to think my father did a very good job building the foundation of the company, and I'm proud to continue what he started. Tecno Impianti is family and I couldn't think of a better way to celebrate our 40th anniversary then to continue to do what we do best and serve our customers, whilst looking ahead to the next 40 years," concludes Roberto with a smile.