Brankamp X-Series and Vario Duo sensor
29 August 2019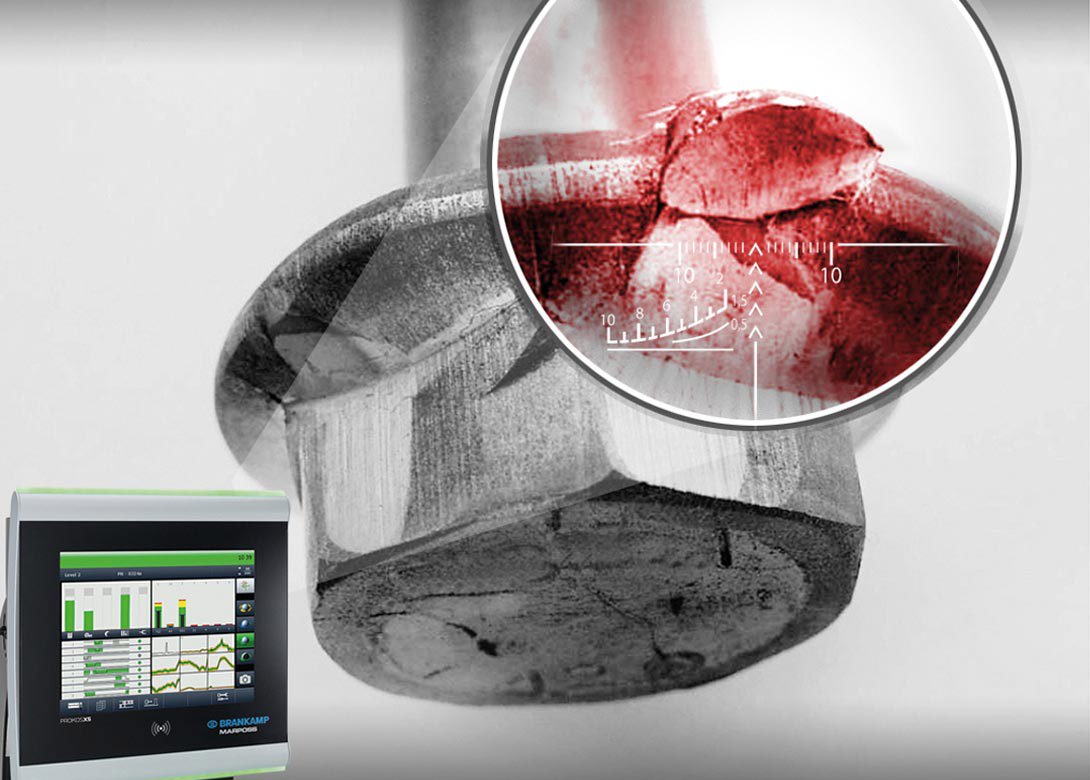 Through the Brankamp X-Series and newly developed Vario Duo sensor, Marposs states that sporadically occurring 'rotation' or 'inserting' problems can be identified at the existing measuring position to help stop defective parts being sent to customers.
Marposs offers innovative technologies for machine, tool and process monitoring and process control – on every type of forming, stamping and forging machine – providing support for quicker machine set-up.
Marposs monitoring solutions detect process errors helping to protect the machine and tooling. Cracks on formed parts for example represent a typical production failure that often occur randomly in workpieces. This type of failure is only detected using in-process monitoring on all parts manufactured.
The Brankamp X-Series is a high-quality in-process monitoring system, which offers an effective way to observe and control the machine by detecting, right at the deformation stage, part defects or abnormal conditions, to prevent overload or fractures in tool elements.
As soon as a significant change in the process signal occurs, the machine can be stopped as quickly as possible to prevent expensive machine and tool damage or the defective parts can be sorted out via a sorting gate. Various sorting logics and conditions are available for this purpose.
In production processes, such as the forming of hexagon head bolts, collar bolts or nuts, formed parts can be transferred to the next forming stage in an incorrect orientation. Characteristic 'ears' or 'scrapings' can occur, such as on a collar screw with hexagonal head.
These sporadically, seldom occurring defects, are often not found during a manual, statistical quality inspection. The defects can range from slight, hardly noticeable scraping to clear quality defects. The forces during part introduction into the die are very low and therefore represent a particularly high requirement for signal acquisition.
With the newly developed Vario Duo, this sporadically occurring 'rotation' or 'inserting' problem can be detected at the existing measuring position using two sensor elements inside one standard sensor body, as well as using special software in an additional monitoring channel. The standard sensor positions prepared by the machine manufacturer can be used without additional preparation. Simple installation or an easy upgrade of existing installations is possible. Well monitored processes can therefore run at the highest possible speed, with damaged parts sorted out without interrupting production – helping productivity to be increased.