Automated hot forging line
10 January 2020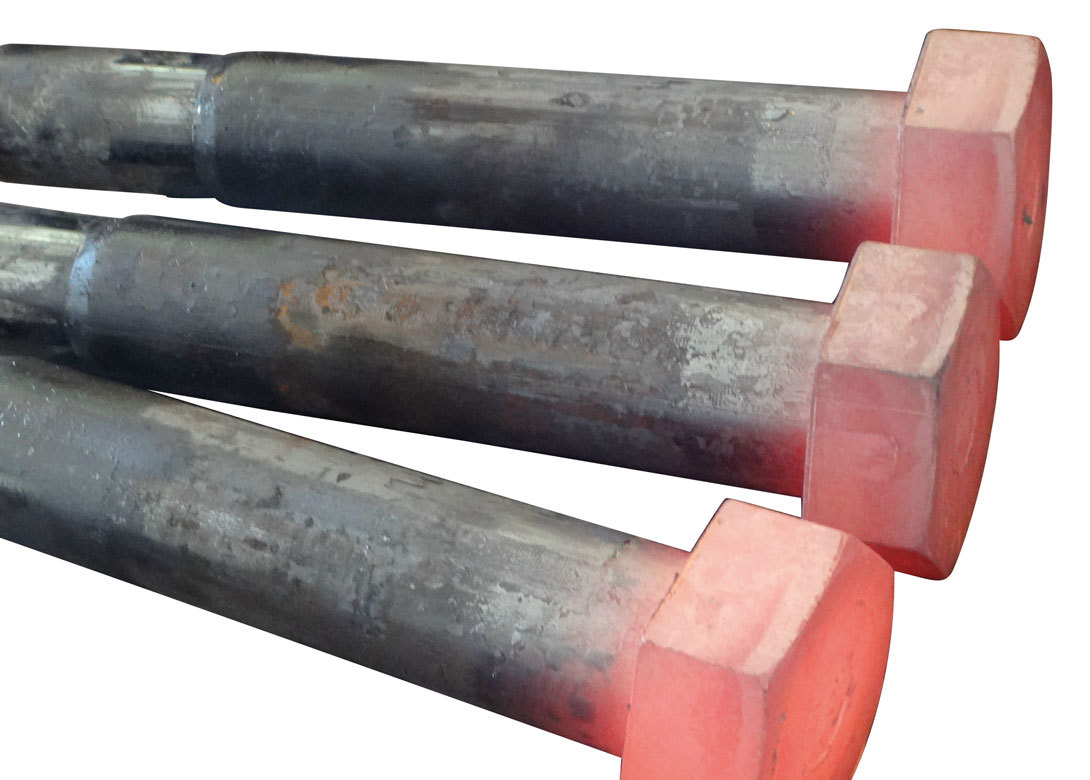 Videx has launched a new fully automated, but with no robots, hot forging line of between six and ten machines, replacing the traditional separate forging presses and trimming operation machines.
Debuted earlier this year at Fastener Fair Stuttgart, the new line comprises of a bar feeder and bar shear, to cut the bars to length – it may also start with wire coils. The line also includes a chamfer machine with optional turning stations; extrusion machine, extruding the chamfered end from major to pitch diameter; induction heating machine; double blow, solid die forging machines with five stations – one feed station, two forging stations and two ejecting stations; cooling conveyor; and a thread rolling machine.
The forging machines are available in 300MT, 400MT and 500MT for M20 to M48, M64 and M76 in lengths of 200mm – 1,000mm under head. The head (hex for example) is formed in a closed die and it does not need trimming. The production rate is 4 – 6 parts per minute.
The chamfered and extruded bars are fed into the die by a pneumatic piston. The feed dial then indexes the parts to the first forging station, which upsets the parts and breaks the scale. To complete the head shape, parts are then moved to the second forging station. After heading, the parts are ejected to a conveyor that transfers them onto a cooling conveyor – saving intermediate storage and handling – before the parts are placed into the thread rolling machine. The machines are available either independent or as complete lines.
"It is the first and only real commercial solution that starts with raw material and ends with a sellable product, making it unique," comments Videx Machine Engineering Ltd. "As well as being the fastest of its kind, the machine also enables the production of long bolts up to 1,500mm, and simply requires one operator to manage the single panel control."
The high performance accuracy and low maintenance costs of Videx machines has attracted customers from all parts of the world. With its expanding programme, 95% of Videx machines are sold to manufacturers in the USA, Europe, Japan, Australia, South America and other countries.