A smart, quality partner for thread rolling
02 October 2019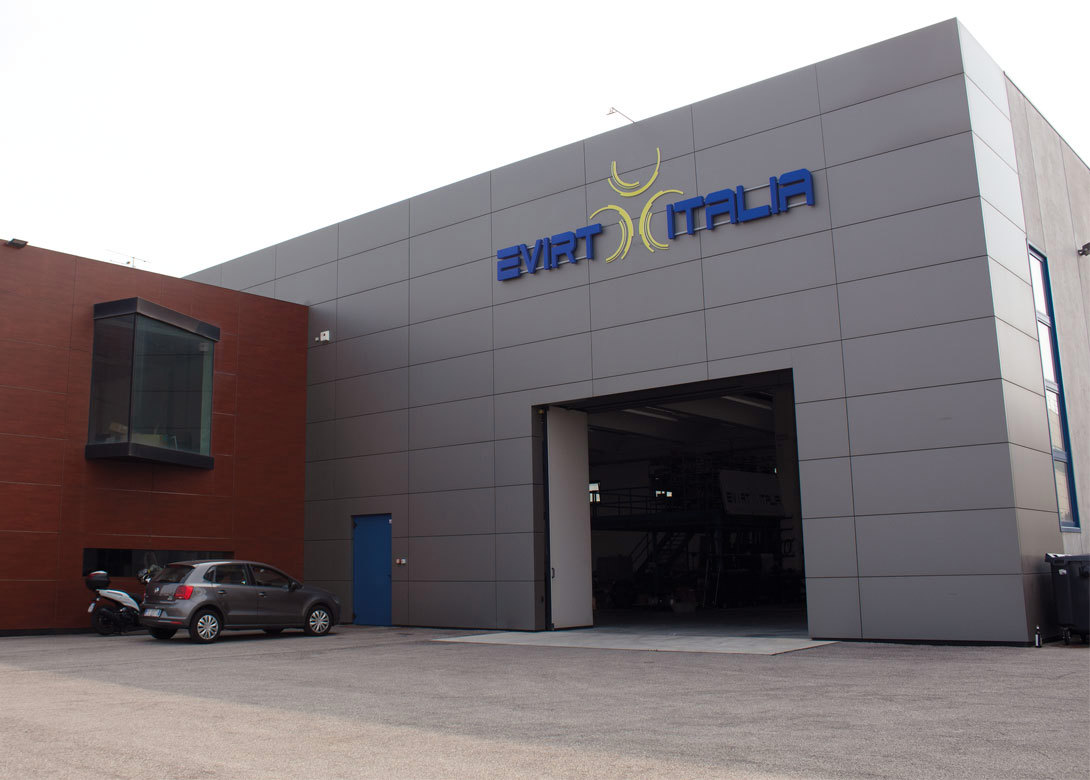 EVIRT Italia Srl has come a long way in its short three year history – to supply thread rolling machines to national and international markets, whilst investing 15% of its revenue into research and development activities to ensure it's one step ahead of the market.
Originally founded by experts with over 50 years of experience in the thread rolling market, EVIRT's continued investment is a business concept strongly oriented on customers' technical requests and highly focused on machines with innovative solutions. "It's fair to say the market is very full, which means it's important we stand a step ahead from the crowd," comments Simone Farina, technical manager at EVIRT Italia. "Every single one of our machines has a technological innovation, as well as being intuitive, user-friendly and fully customisable. Our goal is to always be flexible in order to supply the most effective machine possible for our customers."
EVIRT Italia rolling machines are equipped with the most recent technological features to assure a qualitative rolling process on every rotation. The construction of EVIRT Italia thread rolling machines allows a universal application of the rolling process with round tools, such as grooved rolling and through-feed rolling with swivelling rolling spindles, including the combination of different processes. Its core range consists of four series – MONO™; PLANAR™, RADIAL™ and the Special series.
Previewed at this year's Fastener Fair Stuttgart, the PLANAR series closes the loop between the die centre line positioning axis and the rotary die positioning axes. The series offers many user-friendly benefits, which not only cut job set-up time but also offers extended rolling processes and control features for high-levels of quality and tool life savings.
In addition, the automatic spindles' inclination makes the machine's set-up automatic and absolutely independent from the operators' skills. Performed by servomotors and locked by hydraulic devices, the Smart Rolling feature makes the spindles' inclination process easy, instantaneous (inclination performed in less than two seconds) and highly repetitive, warranting a positioning precision lower than 0.01 degrees.
The EVIRT Italia laser-based auto-pitching system is also able to automatically measure and calculate the most suitable dies' rolling positions. Lasting only two minutes of optical analysis, the patented system does not require any operators' skill or material waste.
"Our machines are quality and we're proud of that," states Simone. "All our parts, both mechanical and electronics, are made in Italy and then assembled right here in our factory in Verona. In a market where there's always new competitors it's our quality that sets us apart, as well our flexibility, which leads to customisation, and of course our excellent aftersales care."
"Aftersales is so important in our industry, because of the calibre of our clients. With machines going into high-end markets such as automotive, aerospace, oil and gas, etc, customers cannot afford to have any downtime caused by an unreliable machine. We have the knowledge and technical know-how and we must share this with our customers to build long-term relationships," mentions Simone. "It's EVIRT's promise, therefore, that within 48 hours the company will diagnose the issue and begin to put it right."
Using its technological know-how and applying this to other industries is also something EVIRT is focused on to diversify its product range. "We have just developed a finning machine, which will be up and running in the next year – this will be ideal for the oil and gas industry. We're also looking at other potential applications such as internal threading. In order to achieve our projected growth, we need to diversify into a number of industries in the years to come."
To research these new application areas EVIRT is exhibiting at the EMO trade show for the metalworking industry in Hannover from 16th – 21st September. "We want to continue to be known as a turn key solution provider and a smart partner for thread rolling technologies. In order to set ourselves apart we must continue to grow our integrity and adapt our technological innovations to different markets and applications to become bigger than the rest."

www.evirtitalia.com