80 years in the name of innovation
14 November 2019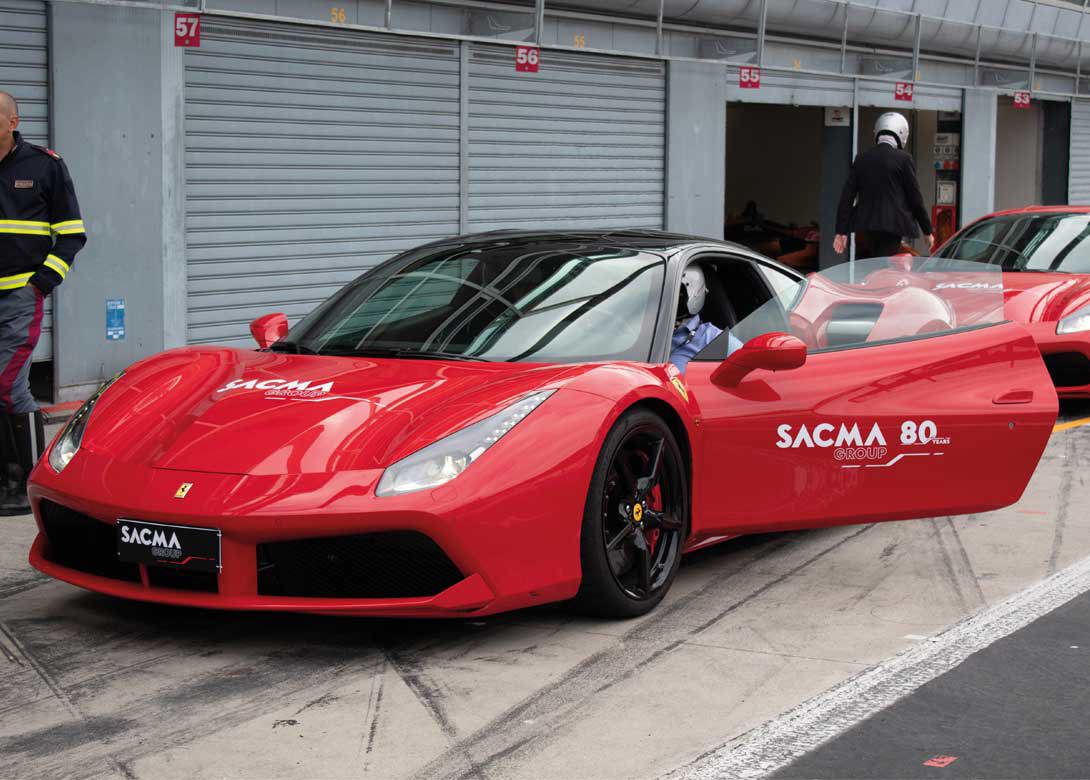 Founded in 1939, SACMA Group celebrated its 80th anniversary at the historic 'Temple of Speed' Autodromo Nazionale di Monza racetrack – located near the city of Monza, north of Milan, Italy.
Guests were invited to the National circuit located inside the Royal Park of Monza, the third oldest permanent race track in the world – also the home of the Italian Grand Prix – to tour the most exclusive areas backstage, and also take the wheel of a Ferrari 458 Italia, Ferrari 488 GTB, Lamborghini Gallardo, and Lamborghini Huracan.
"We planned this day to celebrate the 80th anniversary of SACMA and I would like to thank all our customers for their enthusiastic participation. The location was amazing – the famous Monza racing track – where the legend of the speed and motors is ever alive. Speed is getting more and more part of our daily life, at work and beyond. Speed is affecting the actual global market, with easy communication making everything more frantic and fast. Everybody is expecting quick reactions and timed answers," commented Mr Brigatti, chief commercial officer at SACMA Group.
"The ownership of SACMA Group has been very sensitive to that situation and we haven't hesitated to invest to keep up with the times. In the last five years the Group invested on average €6 million per year, corresponding to about 10% of the total turnover, in new plants, buildings and new activities. We are determined to intensify the production in Italy and to utilise only prime European components. To do that, and to remain competitive, we need cutting edge technology," continued Mr Brigatti.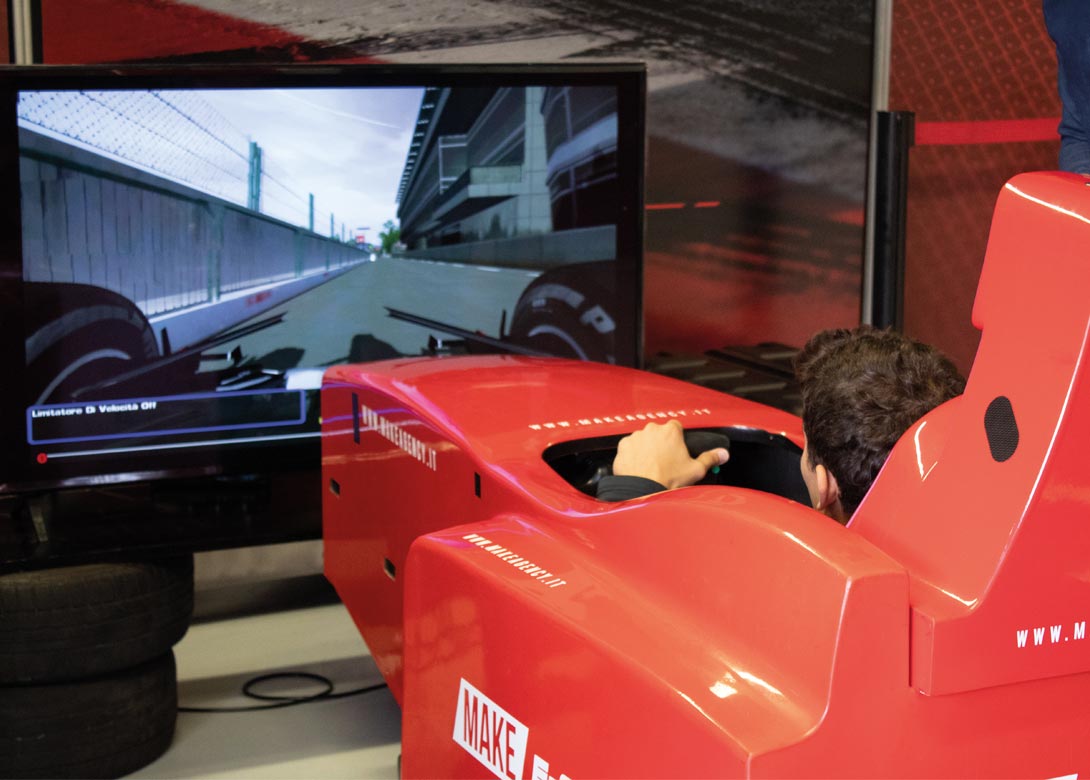 Mr Brigatti also took this opportunity to announce SACMA's plans for the upcoming wire® Düsseldorf show. "We know that it is very important to assure the best productivity of machines, but for our customers we want to do more. First of all, this means we must build a lasting collaboration with continuous technical support. Today, besides the usual consulting of parts feasibility, we have established inside the technical office a real service of development and design of tools for special parts. The S-Tooling office will be presented officially at the wire show and can count on highly specialised human resources, on simulation software of the latest generation, and a dedicated 3D printer to issue the preview of deformation sequence."
Before guests took part in their 'speed laps' they were taken on a recognition shuttle lap driven by a fully trained coach to get to know the track before driving. Throughout the day, guests could also experience alternative driving activities, including a drifting experience in a specially equipped paddock area, and an F1 driving simulator where it was possible to try the driving position and grip the steering wheel of a real single seater F1.
During lunch, SACMA president, Valeriano Rampezzotti, gave an empathetic address, reinforcing SACMA's message as a family owned company, and thanking customers for 80 years of trust. "I feel bound to keep what my grandfather and my father did for SACMA. My aim and responsibility for the future is to make SACMA Group even stronger and more structured and to grant our leadership continuity. My father will always be our guiding light."
"He built SACMA on flexibility, which is the only way to keep up with the continuous changes in our field. He taught us to manage our production according to the needs of a very complex and competitive world. He invested in the future and always trusted SACMA, and we will do the same – driven by the trust you give us day-by-day. We look ahead having always in mind the competence and experience of the past 80 years. Honesty, determination and useful cooperation are the values that led us to our today's reality."