Versatile technology in a unique BPM solution
27 July 2022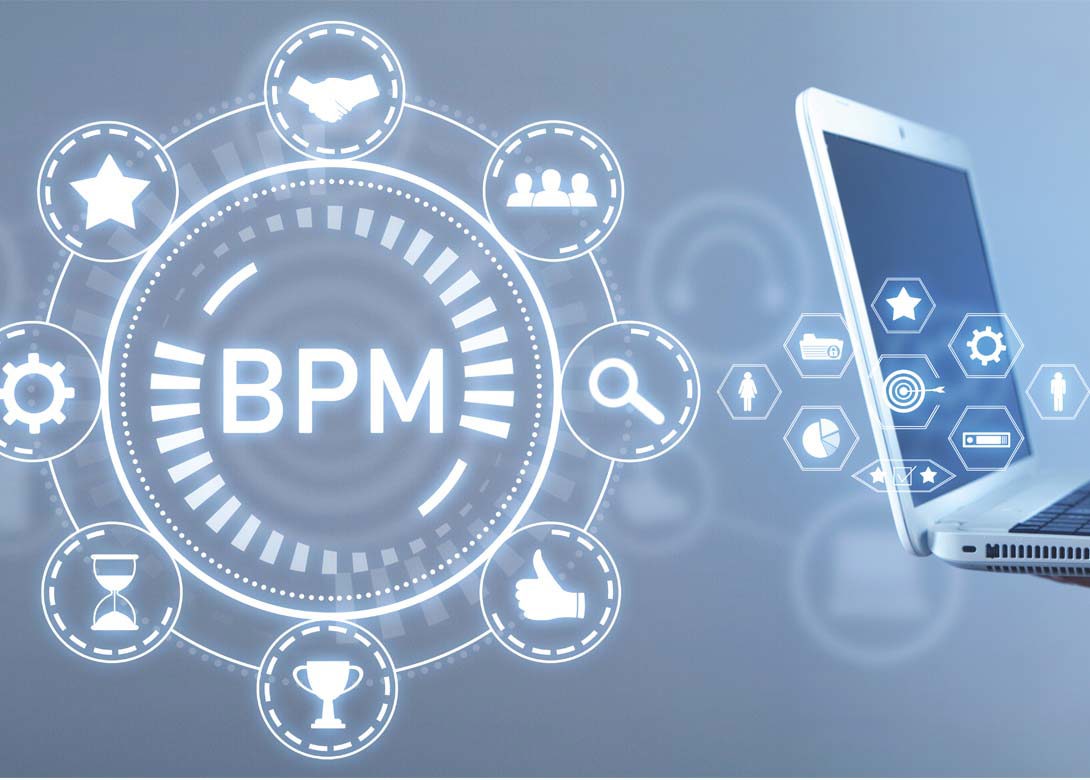 With digitalisation currently at the forefront of the fastener industry, Deputy Editor Claire Aldridge spoke to Alfred Pawson, director of digital transformation and innovation at DnA Business Consulting, and Odette Pieters, chief operating officer of FlowCentric Technologies, about how customers worldwide are using FlowCentric Processware to gain a competitive edge and improve overall performance and productivity.
Based in Slovakia, DnA Business Consulting is an authorised FlowCentric Technologies partner for distributing and implementing FlowCentric Processware and associated products in Europe.  
FlowCentric Processware is a business process management (BPM) platform used to develop digital forms-based applications. With FlowCentric Processware users can build, integrate and evolve process driven applications without adding unnecessary complexity to the organisation's IT architecture. The software is designed to run across departments and existing software systems, making it the ideal tool for organisations intent on enforcing legislative controls, compliance to organisational rules, improving operational efficiency, and making their data work for them.
Alfred Pawson explains: "FlowCentric Processware is more than just a typical BPM solution. It gives clients the power to build process-driven applications that meet their specific requirements. Every solution is tailored around the client's specific requirements – irrespective of the industry and complexity of the processes required."
He continues: "Two of the key benefits of working with DnA and FlowCentric Technologies are the different platforms that are available and the breadth and depth of expertise we can offer. No matter what business software a customer currently uses – ERP, MES, CRM systems for example – we can adapt FlowCentric Processware to integrate and utilise data from the current systems to control activities and automate processes, as well as provide a consolidated frontend view for end users."
"Our intent is not necessarily to replace existing systems– we simply fill the gaps and utilise what there is to optimise process performance," adds Odette Pieters. "As the business evolves, it can simply add more processes to the FlowCentric Processware engine, keeping the digitisation momentum going. The fastener industry is a fast-moving industry and companies cannot afford to invest in a time-consuming implementation period before seeing ROI. Digital and transformation strategies don't need to be a huge task. With our BPM engine, you can start small and continue automating and improving your organisation's business processes."
FlowCentric Processware is versatile and very adaptable, allowing it to efficiently cater for any business' unique needs. Processes from anywhere in the business environment, whether isolated to a specific department or spanning the entire organisation, can be automated using FlowCentric Processware. Processes within supply chain, tender management, contract management, warehouse management, production, operations, sales and revenue are frequently automated for rapid results.
"We believe that companies are the experts in what they do and that every customer is unique," explains Alfred. "Everything we do is customer oriented. We work closely with our customers to find out what they really want and need from the technology, and we keep them informed of new technology options as they become available. Because of this close relationship, we build trust with our customers and are constantly engaging and supporting them every step of the way. We take data and turn it into useful information by taking away unnecessary noise, allowing organisations to focus on their core objectives rather than spending time on tedious manual tasks."
Odette concurs: "Our intention is always to make the customer successful and for them to rapidly see the benefits of our technology by streamlining and shortening processes. Of course, it's theoretically very easy to make a process 'shorter' but the challenge lies in maintaining a customer's standards, policies, procedures and compliance – while shortening processes. FlowCentric Processware is not simply workflow oriented, it is a complex business process management suite that offers a number of benefits."
These benefits include increasing operational efficiency by digitising the unique business processes; automating and managing the complex workflows that span across systems, departments, customers, suppliers and regions; gathering data from various sources and presenting the information to users in a single interface; informed decision making within tasks, activities and processes; securely connecting people to the company's processes and data through various devices such as computers, tablets and smart phones; implementing companywide process changes with minimal change management or disruption to daily operations; as well as maintaining a full audit trail of each action that users perform in the system.
"We know FlowCentric Processware can change businesses for the better by ensuring they see a prompt return on investment. By helping customers adapt to change quickly and effectively, we maintain our reputation as a reliable technology partner," explains Odette.
"The philosophy of DnA Business Consulting and FlowCentric Technologies is to assist organisations in achieving optimal efficiency through successful digital and business transformation. Through our expertise, approach and methodology, we are able to unlock hidden values and unique benefits for each and every one of our clients," concludes Alfred. "With FlowCentric Processware and associated products, organisations can plan, design, monitor and rapidly execute business processes within their transformation strategy."
www.dnaconsulting.sk