Storage system efficiency
09 January 2023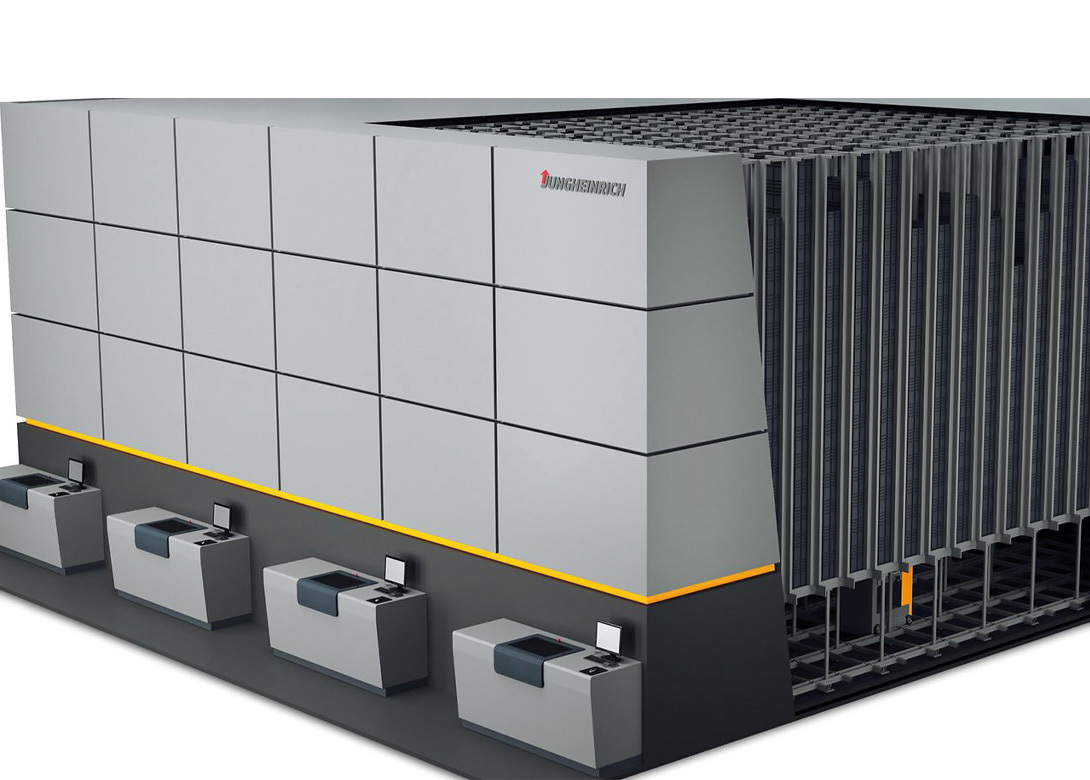 With digital integration into pre-existing warehouses, Jungheinrich has unveiled its new automated compact storage system for containers – PowerCube, which offers flexibility, strong performance and a unique use of space. 
PowerCube is an automated compact storage system for containers, providing storage and order picking for small parts and general cargo. Containers are stacked on top of each other in vertical channels up to 12m high within the modular racking system, enabling space efficient container storage in the smallest of areas. The containers are stored and retrieved by PowerCube shuttles that move automatically underneath the racking system. 
The shuttles move at a maximum speed of 4m/s, with an acceleration of up to 2m/s² and can simultaneously transport two containers with a load of 50kg each, moving automatically in the plane below the PowerCube racking. With a scalable number of shuttles, the throughput can be adjusted to meet increased demand or expansions in the product range. Also equipped with high performance lithium-ion batteries, which are temporarily charged at the workstations during operation, the shuttles are ready for use over a 24 hour period. 
"Companies are either under increasing time pressure or are reaching the limits of their warehouse capacity. PowerCube is the perfect solution to significantly increase warehouse efficiency under these conditions, thereby increasing competitiveness," explains Christian Erlach, chief sales officer at Jungheinrich AG. "Whether as a standalone solution, an addition to wide aisle warehouses, or the centrepiece of a complex automated system, PowerCube allows our customers to fully exploit the potential of their warehouse. Thanks to the vertical arrangement of the containers, PowerCube has a storage density four times higher than that of a conventional storage system and can be erected on normal industrial floors without extensive reworking, meaning it can be easily integrated into existing warehouses."