Smart bins in small part warehouses
05 May 2021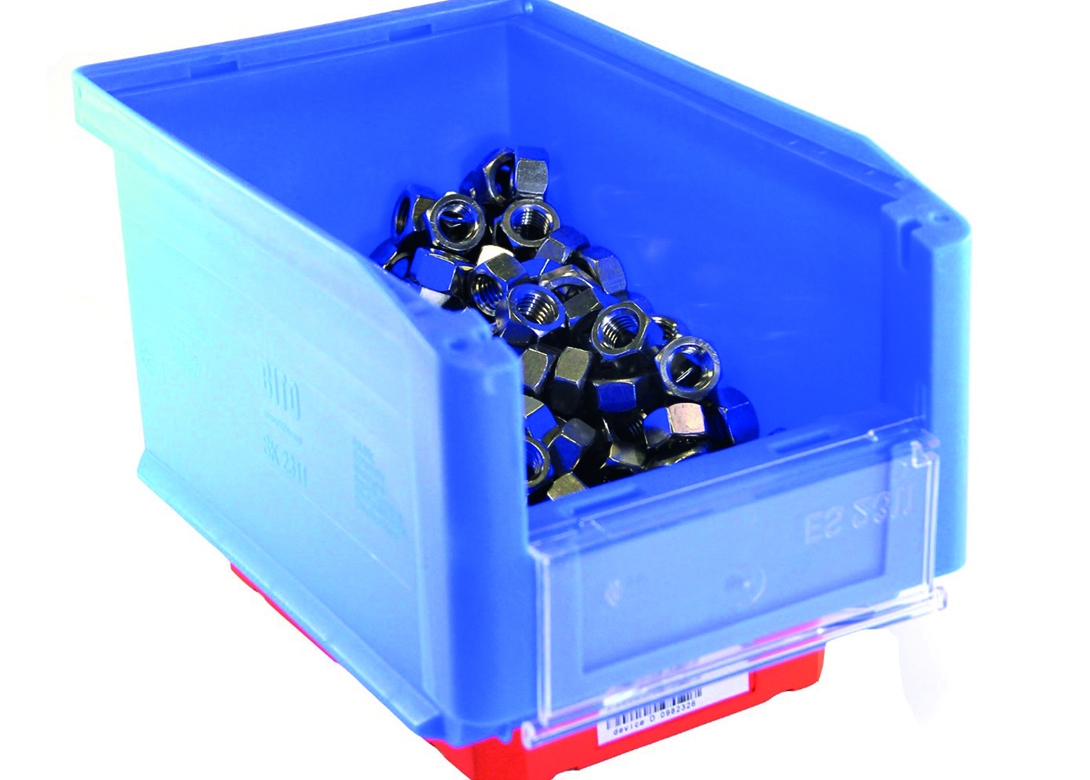 Covid-19 related absences, plant closures, home offices, and supply shortages, have led to an information gap in materials management globally. Austrian-based TeDaLoS GmbH has therefore made its patented intelligent weighing technology available – a universal sensor for small part storage bins and shelves.
The 'industrial small' universal sensor fits containers from 12cm x 17cm to 30cm x 40cm, as well as goods stored loose in the manufacturer's carton such as yard goods, individual packages, etc. The sensor units also continuously measure the content weight of the container but are wireless and fully mobile.
Companies are needing to cut stock levels in order to save costs, whilst also ensuring availability of products. To add to this, employees are working from home and/or on short time work. All these factors increase the risk of production standstill, as well as poor delivery capability and delayed maintenance work, due to missing materials in the warehouse. Over time the physically available stock corresponds less with the theoretical data in the inventory management system – something the universal sensor can help combat.
This achieves optimised material management by means of a single bin Kanban in order to save space, material and process costs, as container content is continuously recorded with piece-by-piece accuracy. With a dead weight of just a few grams, the sensor unit can be attached to the container – so there's no missing any material removals in intralogistics and at the assembly station.
The sensor units have a unique ID and are not permanently connected to the storage location. This means that every warehouse and every material group can be retrofitted and the technology can still be positioned flexibly.
The integrated intelligence and radio technology is controlled via the TeDaLoS Cloud – a multilingual European online software. There is no need for local IT or network integration of the hardware. The Cloud software is GDPR compliant and displays to the company, and if desired also to its customers or external parties, the physically available quantities and historical stock changes in units of measurement, article and cost centre designations. The integrated report and alarm function ensures that a company is informed earlier and more accurately about demand for reordering. Standard programming interfaces also allows companies to transfer business critical data into IT systems already in place such as ERP and WMS software.