ORSY®mat vending machines in global use
30 August 2021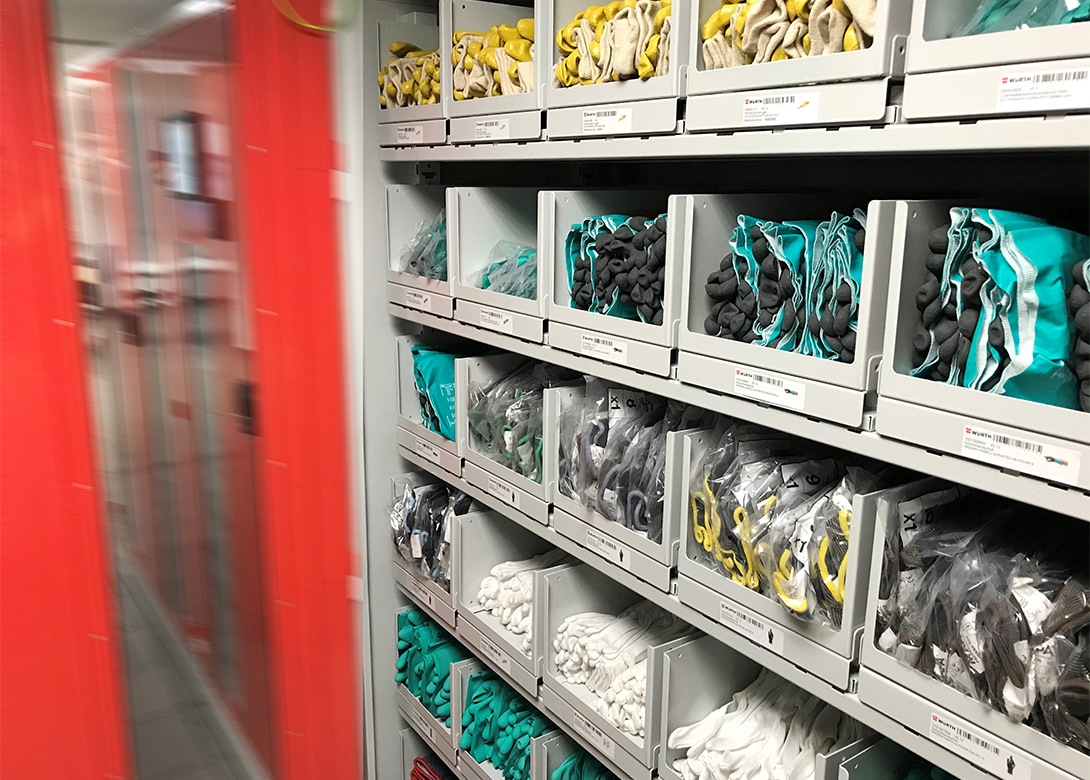 Danfoss AS, a manufacturer of power sustainable solutions such as motors, pumps, drives, valve and compressors, has installed another ORSY®mat vending machine from Würth Industrie Service GmbH & Co KG at its factory in Parchim, Germany.
Successfully installed in March 2021, the latest ORSY®mat WGT, dispenses PPE and is in addition to the already used vending machines at the Parchim site. The ORSYmat WGT weighing system detects the withdrawal of an item on the basis of the integrated weighing cells, in which the weight of the stored item is saved. By using this technology, individual items can be withdrawn without depending on the packaging unit. There is also an option to withdraw several items at the same time from the vending machine, as from a normal materials cabinet. After the item is withdrawn, the vending machine closes and automatically takes stock of the inventory inside.
Danfoss Group has 72 production facilities in 20 countries and employs more than 28,000 people. As well as conventional vending machines, other digital system solutions are also deployed across the Group for process optimisation. In the smaller company facilities with lesser quantities, the items are replenished via a global SAP-Ariba 'punch out' catalogue, which can provide around 60,000 items. Danfoss and Würth Industrie Service are also working together closely to optimise activities such as product standardisation, analysis of filling cycles, as well as processing via buffer cabinets.
"Whether in Slovakia, France or Poland, the vending machines are a complete success and contribute to more efficiency and productivity by significantly reducing the costs and saving the time required for procurement. Danfoss is the perfect example – demonstrating the potential and prospects in 'MRO products with system'," states Würth Industrie.