Automation increases efficiency and capacity at A Perry
20 August 2021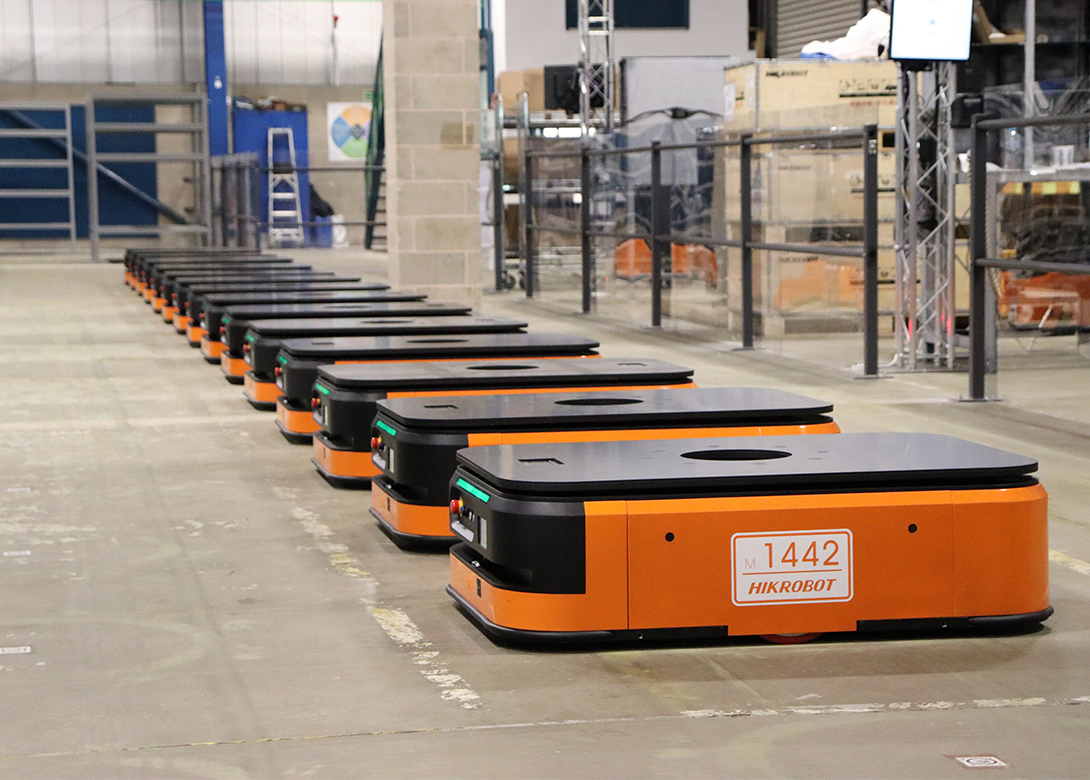 A Perry Ltd, a UK supplier and manufacturer of hinges and ironmongery, will now be able to process orders more than four times quicker after investing GB£1.2 million in new automation technology.
The investment in picking robots has been implemented to cope with the significant rise in demand seen by A Perry in the first quarter of 2021. It enables the company to vastly reduce day-to-day operational costs and make more efficient use of floor space. It also allows for future expansion of stock volume held on-site, without the need to relocate.
The Cradley Heath-based firm worked with OW Robotics to install 15 fully automated robots and 330 moveable pods in its warehouse in just six weeks.
The Q7 Hikrobots have a weight capacity of 1,000kg and provide rapid access to 4,000 picking locations containing 15,000 product lines – while only requiring two packing stations to complete customer orders. Hour-to-hour A Perry's implementation will enable it to increase picking rates by up to four times, which will mean the business can process significantly more orders to boost sales and revenue in the long-term.
"Due to our unique position in the marketplace and significant investments within our supply chain, our stockholding has been considerably better than most of our direct competition, which has resulted in a substantial rise in demand. In the first quarter of 2021 we have seen a 60% increase in orders and to be able to efficiently facilitate these, this investment in automation has been essential to be able to keep on top of our customers' expectations," comments Chris Perry, operations director at A Perry.
Greg Downey, robotics business consultant at OW Robotics, explains: "Right now, all businesses that operate a warehouse are faced with the difficulties of accessing stock through the supply chain, rising shipping and freight costs and also the shortage of stable labour, which all result in slowing picking rates and fulfilment. Online demand for products across all industries has skyrocketed in the last twelve months and that trend is expected to continue. That's why A Perry has made this investment in a robotics solution at the right time."