wire® anniversary for Carlo Salvi
13 March 2018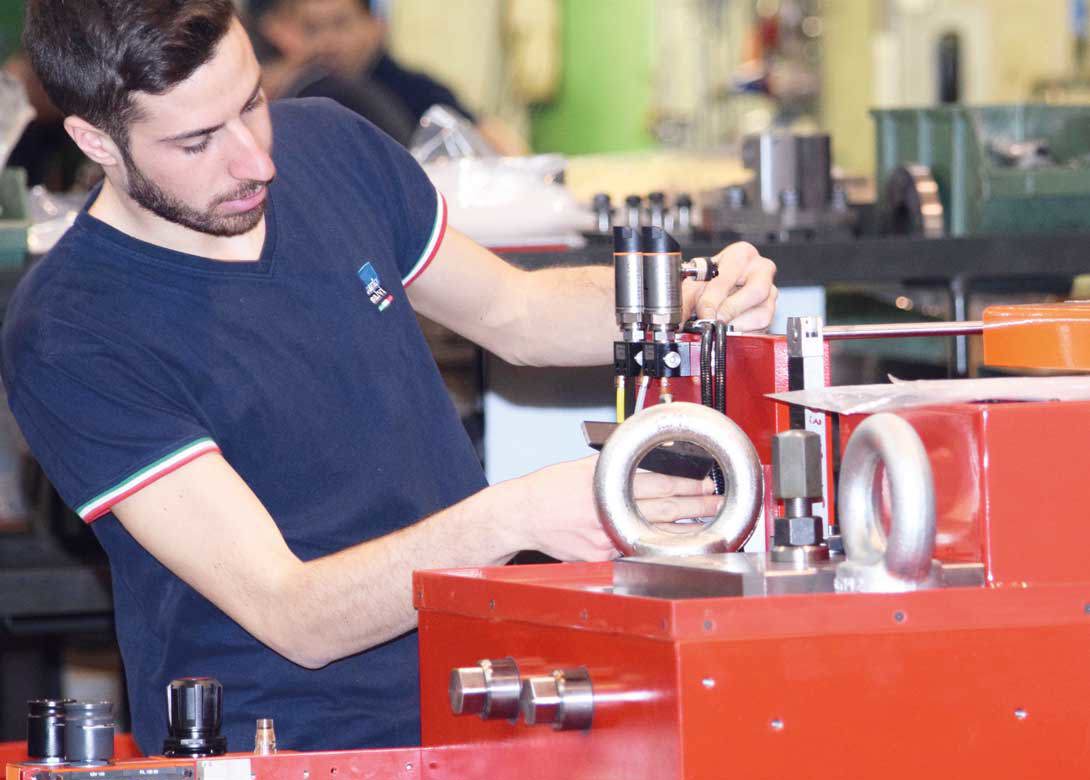 wire® stand flash: 15.C44
At wire® Düsseldorf 2016 Hatebur formerly announced the acquisition of Carlo Salvi, bringing together the skills and knowledge of two leading businesses within the cold, warm and hot forming sectors. Two years later, and with wire 2018 approaching fast, Editor Will Lowry visited Carlo Salvi's headquarters in Garlate, Italy, to find out how the partnership has progressed.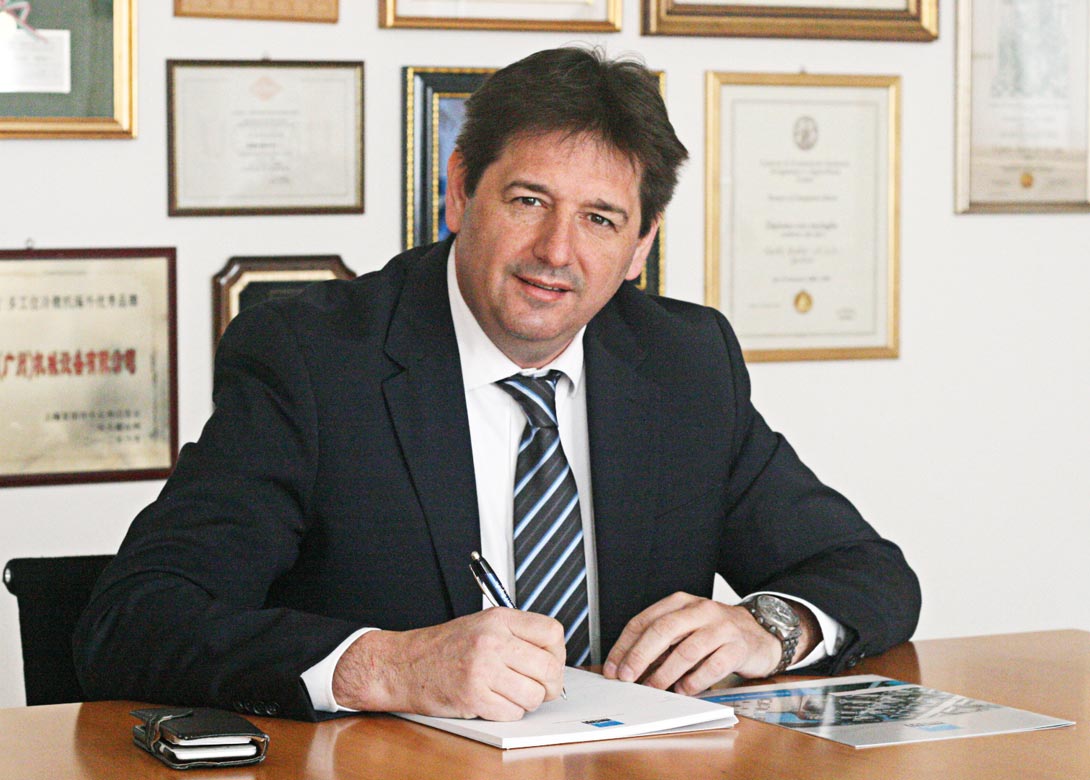 Marco Pizzi, chief commercial officer at Carlo Salvi SpA, is emphatic when asked how the previous two years have been: "Busy! We have invested a lot of time to not only grow but also, where possible, to consolidate the two businesses to create new services, new opportunities and new projects."
Marco continues: "Everybody knows the previous owner, Dr Ziotti, had no family involved with the organisation and there was a need to guarantee the future of Carlo Salvi. We had arrived at a crossroads and we needed to decide which way to go. Hatebur was the perfect partner as there were benefits for both sides." The benefits for Carlo Salvi included being acquired by an established and respected company – enabling it to increase its sales and expand into new markets – as well as the introduction of a more structured and organised approach to sales and engineering. For Hatebur, it was an opportunity to increase its capabilities in the cold and warm forming area, where previously it had limited involvement. Carlo Salvi's experience and technical knowledge would also help open up new sectors and allow Hatebur to grow.
"Together with Hatebur we can build a new entity that is stronger and more flexible," states Marco. "The strategy is to create mutual benefits for both companies and to find new targets and markets so we can develop new business around the world."
The evolution of Carlo Salvi
Introducing a new strategy is something Carlo Salvi has already achieved after the successful introduction of a long-term project in 2000. "Carlo Salvi was previously known for single die machines, with the sector representing 80% of sales," explains Marco. "We also supplied 2-die 4-blow machines and progressive headers, but this was only a small percentage of our sales. We realised we needed to change our focus, so we decided to concentrate on progressive headers and how we could provide additional services – such as tool development and customising machines. We also adapted our R&D strategy to develop specific projects for applications."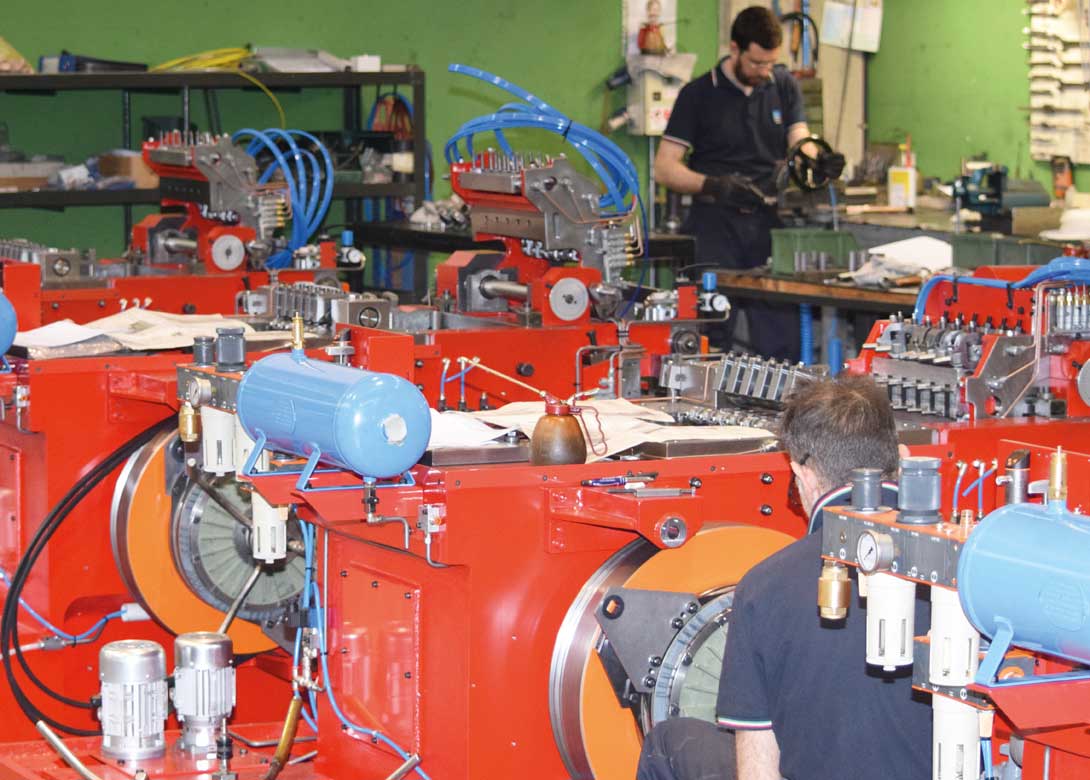 By setting these targets and taking small steps, Carlo Salvi was able to completely switch its markets so that today progressive headers of different dimensions and sizes represent 60% of the company's sales, with 20% represented by 2-die 4-blow machines and the remaining 20% by single die machines. "A key factor in our success was the ability of our R&D department to develop the warm series machine with a heating system integrated inside the machine bedframe, which is particularly suitable for the aerospace sector," points out Marco. "This gave us the chance to grow quickly in this market to the point we are now one of the biggest players supplying warm forming machines – thanks to our leading technology, speed and efficiency, as well as a quick changeover."
In terms of market, Carlo Salvi has also seen a significant shift since 2000. Previously, 60% of the company's business was foreign markets, with the remaining 40% the local Italian market. The USA represented 40% of Carlo Salvi's export sales. "Today, unfortunately the Italian market is only 6% – 8%," mentions Marco. "Export accounts for 92% – 94% – with 35% Germany, 40% the USA, and the outstanding sales from a selection of different markets, such as eastern Europe and China."
"Over the last few years the Chinese market has represented almost 10% of our sales and has proven a very good market for us, growing day by day." Marco is keen to highlight that Carlo Salvi's success in China is with Chinese companies, not European or American companies with Chinese branches. "Of course we have European and American customers with subsidiaries in China that ask usfor machines and services. However, we are also working with local Chinese companies," explains Marco. "The target initially for China was to start slowly and introduce our technology. We thought entering the Chinese market would be a difficult process, but it has been a lot easier than foreseen. Instead of wanting cheaper machines with standard technology, we discovered Chinese customers wanted high technology – especially in the aerospace and the automotive markets."
"We believe there is an opportunity not only for our progressive headers and 2-die 4-blow machines, but also for our smaller 1-die 2-blow machines. China is changing, and will continue to change. Whilst the 'simple fasteners sector' is a competitive market, quality is becoming more and more significant and that is where our machines stand out."
Being able to provide a first class service throughout the process has also been vital in Carlo Salvi's success in targeting new markets. "Providing a service has always been important. It is 100%, no 200% important… 300%. It is more than 100% for sure," says Marco passionately. "This is one of the main reasons Carlo Salvi is so established in the market. We have a very rich warehouse in terms of spare parts, which is crucial because all around the world customers ask for this capability – especially in China and Japan, as well as in the USA. In Europe, it is easy to supply a good service – our headquarters in Italy, as well as branches in Germany and the UK, enable us to offer a prompt service at all times. However, to do it in Asia or USA is crucial and we are able to offer a first class service and spare part capabilities. It is something that has always been important and it will continue to be so in the future."
Forward together
So what does the future hold as part of the Hatebur Group? "Being able to combine the R&D knowledge of Carlo Salvi and Hatebur has been a huge positive – in terms of benefits, as well as sharing the experiences of two historical companies," says Marco. "If we use this know-how, and introduce new people and ideas, we can really be successful in developing new projects and new solutions for both companies. It will not be easy, but it is a target we have set as a Group and I think it is achievable. The customers will also see the benefits, as we will have a team that will be able to work on both sides of the Group. And when you have this capability, and you work in the same way, the benefits will be significant."
Plans for the future also include a new location for Carlo Salvi's electrical department, which currently produces all the electrical systems for the machines – giving Carlo Salvi total control over the process. "A key limitation for us at the moment is the internal space we have available at our Garlate headquarters," explains Marco. "We are looking for a new area for the electrical side, close to the headquarters. We can then use the space left in the existing factory to increase other parts of the production process. We are at the beginning stages, but by 2019 we should have relocated the electrical department and we will be in the right condition to reach all of the targets we have set as a Group."
wire anniversary
During the 2016 wire show in Düsseldorf the partnership between Hatebur and Carlo Salvi was formerly announced, so what are Marco's thoughts about the upcoming 2018 show? "Two years ago customers were congratulating us but asking: 'What will happen in the future?'. Well the future is now and our customers are welcome to our stand to find out how we are stronger together," states Marco. "In fact, today we are two brothers, and one family. We have two similar but different markets, with different targets, but we can cooperate together so that we both succeed. We have already done a lot, but it is still a work in progress and there is still a lot of opportunities for the future."
"We will continue to develop new technology that will offer benefits to the customers. Through the knowledge and experience of the Hatebur engineering department, as well as our own internal engineering team, we will build new projects offering mutual benefits to both customer groups. This commitment to develop and invest in new solutions and applications is something we work on every day, so that we are ready to compete in the market and provide solutions to our customers."