Tooling up for further growth
05 April 2019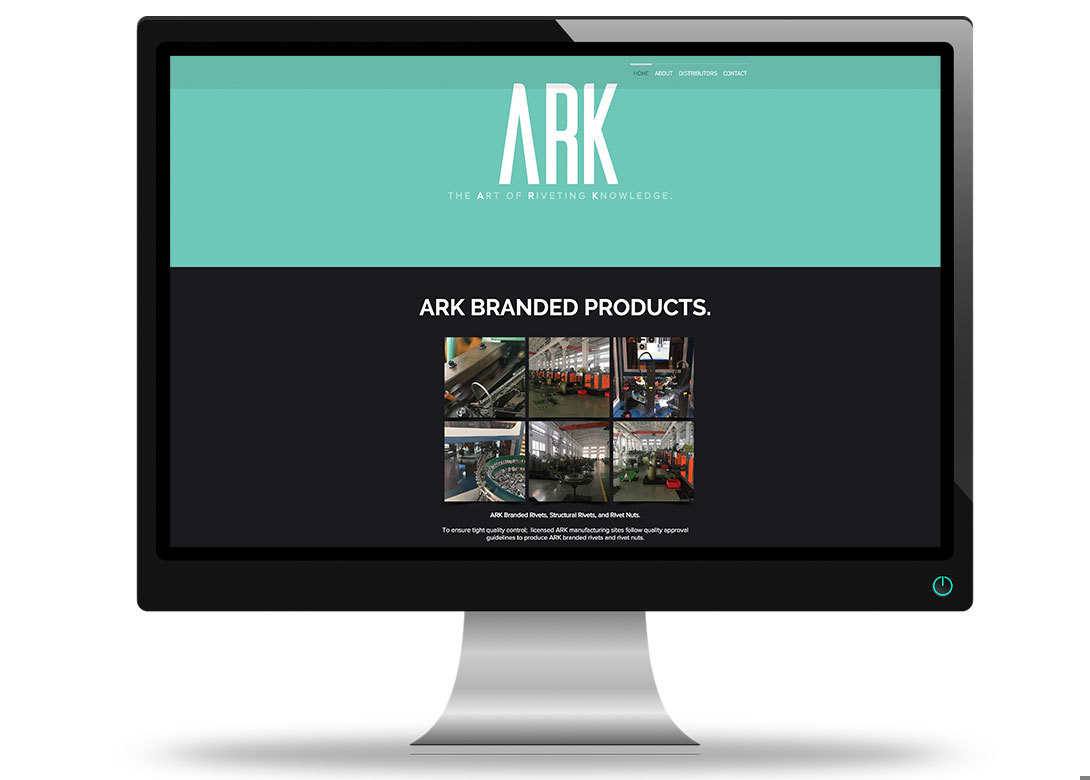 Managing Director Steve Auld tells us the ARK Group of Companies has come out of 2018 with a solid, double-digit sales increment and is now tooling up for further profitable growth this year.
There are a whole range of contributors to a very strong year for Arpel, Rivco and Kamtech – at the heart of which has been the confidence customers have invested in the ARK branded rivet and rivet nut range marketed by all three approved distribution companies. "We offer the largest standard range of rivets, rivet nuts and associated tooling, ex‑stock in the UK," says Steve Auld, "and we back it with comprehensive support and expertise".
The growth of the ARK brand has proven just as positive for its manufacturing partners. "The way we have more than delivered on our expectations, has built real confidence in ARK's future potential," says Steve Auld. "That has allowed us to really strengthen our manufacturing relationships on the back of a successful growth track, injecting greater flexibility into how we manage our supply chain – shortening manufacturing lead times and increasing responsiveness. We've built effectively on already solid trust relationships, to our mutual advantage."
Now ARK has launched a complete battery tool range for rivets, structural rivets and rivet nuts, based on a rigorous research and development process, as well as extensive parts and design programme. The battery powered ARK 'all-stars' provide a comprehensive range of size and setting capabilities. Key features include powerful electric motors, providing class leading power of up to 24,000N, noise levels at less than 80dB, lithium-ion 14.4V 4.Ah 8 cell rechargeable batteries, capable of more than one thousand recharges. Complete sets of nosepieces are provided in each tool case, colour code for easy size recognition. 110V – 240V chargers, with European 2 pin or UK 3 pin plugs, provide quick charge times bring batteries to full charge after just 80 minutes. Each tool carries a 12 month warranty, excluding wear parts, and are CE accredited.
ARK has launched a full colour, mini catalogue for the new range providing full details of each tool.
"We're also really reaping the benefit of other sustained commitment to the visibility and promotion of our products and services," says Steve Auld. "We've progressively seen greater and greater response from our web presence. In particular that has extended the global recognition of ARK and our other product offers, with sometimes quite surprising enquiries from around the world, leading to successful orders from Australia, Asia, North America, Mexico, Scandinavia and Europe."
"What really makes the difference in these cases is our flexibility and commitment to solving the customers' problem. Some have been let down by their normal supplier, and we have been able to ensure they do not in turn let down their customer. That quality of response is rarely forgotten, and we are now enjoying repeat and regular orders from many of these contacts."
There are a couple of other areas of success, that are contributing healthily to sales and profits. Hydraulic tool hire is proving increasingly popular. "This is expensive, technical equipment, in which users cannot justify investing for occasional or short-term jobs. As well as being able to provide the equipment, often very quickly, we are importantly also able to provide instruction to ensure safe and effective usage on the job."
It's not just the tools that are finding their place, however. The company is increasingly responding to demand for more niche products, whether because of the size range or material involved, and outright special items to meet specific customer volume demands. "We've just listed closed end rivet nuts in steel, stainless and aluminium," says Steve Auld, "and are finding a market that really quite surprises us from time to time. We've also introduced larger rivet nuts, for example M16 with the necessary installation tools".