Together, stronger  than ever
17 November 2020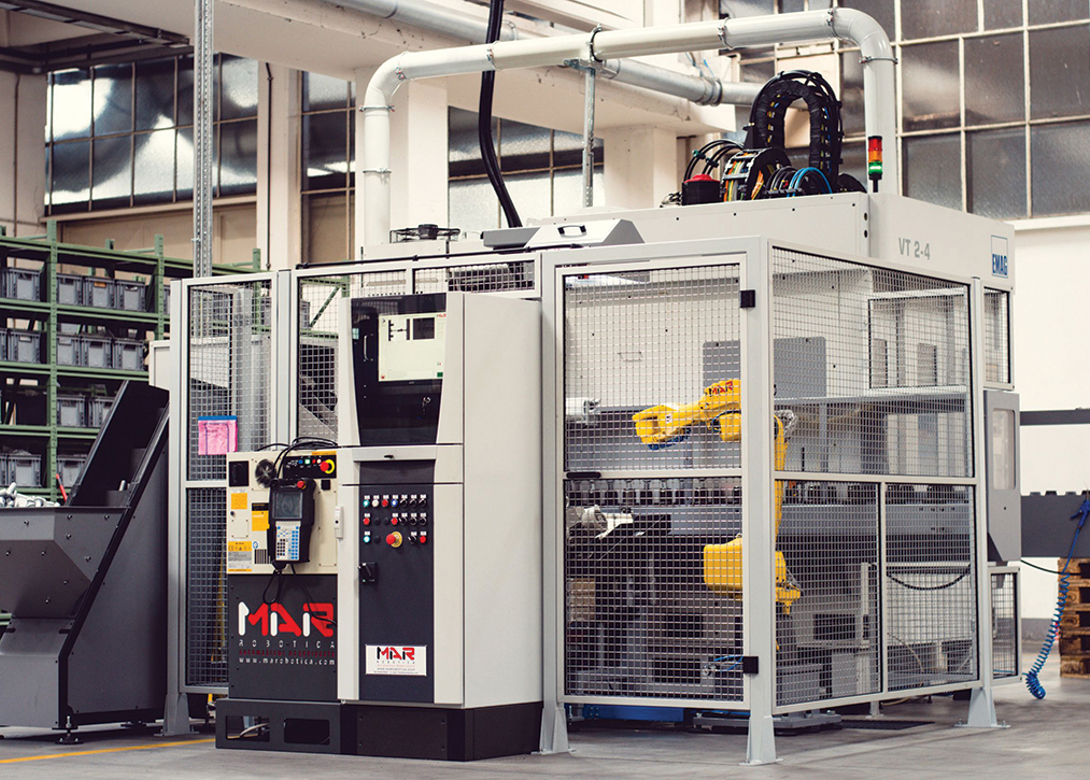 Over the last four years Colombo Special Fasteners (CSF) has been investing in a 'verticalisation' process, which it says will enable it to have the primary steps for its supply chain under its direct control. The most recent additions to this process include the acquisition of its heat treatment supplier and a merger with its sister company.
Pietro Colombo, sales director at Colombo Special Fasteners Srl, explains: "As a company we have always looked to grow our capabilities and control as much of the processes as possible. Through the 'verticalisation' process we have looked to get involved with additional aspects of the supply chain. Originally we started this process with the opening of a department entirely dedicated to the secondary operations of our cold forged parts, with fully robotised and automated machinery. Sending the parts for secondary operations was very time-consuming and we did not have full control of the process, so we decided to bring it in-house."
The next step of the process was the acquisition of Tecno Fasteners Srl in 2016. "We acquired Tecno Fasteners as the company's range and capabilities complemented CSF, with minimal overlap in target markets," mentions Pietro.
The most recent step has been the acquisition of Citt Trattamenti Termici Srl, which has been involved in the heat treatment sector for more than 40 years – having started life as a manufacturer of heat treatment plants for metal materials. The company has several lines including static belt and static chambers for various types of treatments such as hardening, tempering, normalisation, cementation and carbonitriding, so is able to treat even large diameter and length parts.
"We have always believed in the importance of controlling the heat treatment process and Citt has been our strategic, highly technical and qualified supplier for a number of years. That is why in September 2019 we took the decision to acquire 100% of the company," states Pietro. "Our goal is to give new life to the business and give it the necessary economic and technical resources to further its specialities and continue to operate on behalf of third parties with an unmatched quality."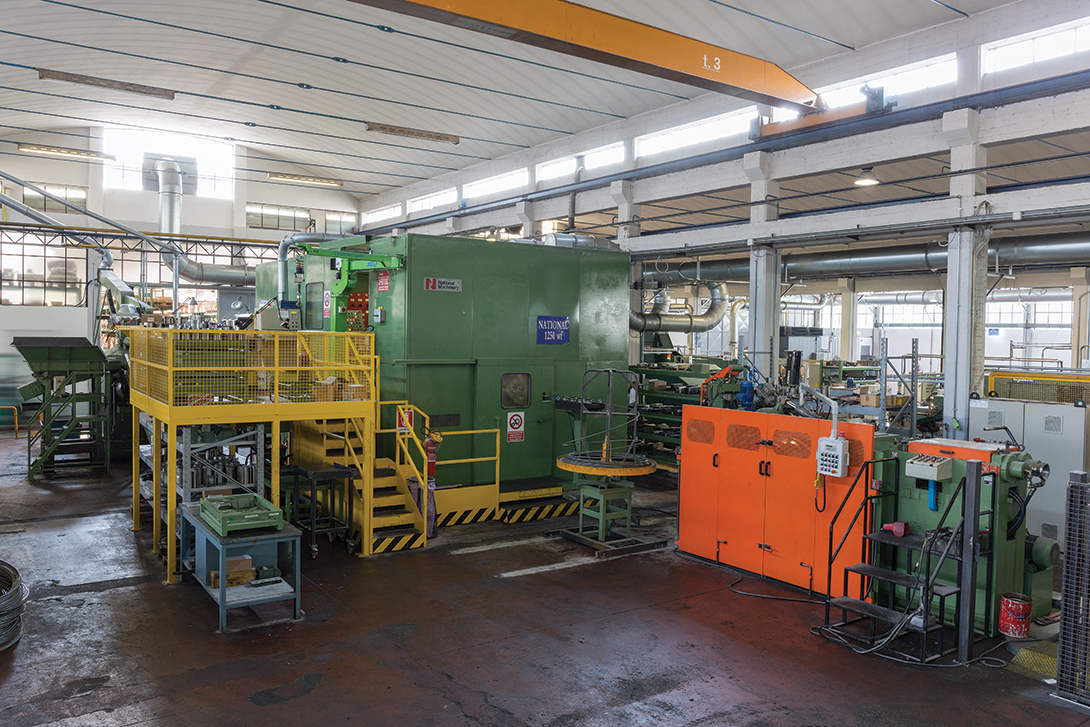 As well as this, in September this year CSF finalised another important step towards the full control of its supply chain through the merger of Tecno Fasteners into Colombo Special Fasteners.
"With this merger, the mission of CSF is now very clear, we want to be a top level partner for our customers. This means being a necessary and functional partner able to give a quality, highly specialised product, which we can also co-design with the customer when required. Tecno Fasteners has the same philosophy, whilst providing a different range of products. With the merger we are in a strong position due to the synergies that have been generated," points out Pietro.
By controlling its production chain CSF has the ability to combine cold forging, with secondary operations – using automated CNC machines, as well as the heat treatment process, whilst working with specific surface treatment suppliers. This means the company can offer a very wide range of products, starting from diameters 2.5mm up to 33mm and lengths from 7mm up to 240mm. Products can be manufactured in a wide range of materials such as carbon steel, stainless steel, copper, brass and aluminium. CSF can also produce special fasteners for different sectors such as automotive, prefabricated building, naval, electronic, agricultural, oil and gas, heavy plant engineering, as well as special screws for windows and doors.
"The goal is to become a reference and reliable partner for our customers across all industries who are looking for 360° support. This is why technology and automation have become critical factors for the future of companies. Productivity and quality need technology and automation, which is the reason we are introducing more and more robotic systems in the company," explains Pietro. "However, we consider the human contribution to our work to be fundamental. Humans can never be replaced by machines, instead we have to be helped by them, even more so with the rise of this pandemic that has highlighted the importance of social distancing."
With the Covid-19 pandemic undoubtedly impacting everybody within the industry, CSF, like most companies, had to adapt to the various restrictions imposed by governments. "Covid-19 suddenly turned our lives upside down, no one was prepared for it. We had to restrict the entrances to common areas, introduce temperature measurements for each entrance via automatic scanners, as well as maintain constant use of masks and other devices," mentions Pietro. "The lockdown period will result in a loss of turnover for all sectors that cannot be recovered by the end of the year. There is a lot of uncertainty and although we have resumed our work at a convincing and promising rhythm, we are not under any illusions – the first half of 2021 will also be a period of uncertainty and general slowdown."
Pietro continues: "We also believe there will be an important reallocation of products on the European market, previously supplied in more remote areas such as China for example. As an Italian company, we will have to be up to the demands of the new market. We are very satisfied with what we have already done since the first moments after lockdown – acquiring many new products, as well as satisfying the requests of our historical customers and others with whom we are developing new important business."
How then does Pietro see CSF rising to the challenges of the future? "It is essential to have your own corporate identity and pass it on to the market – this is the first thing. Work on process optimisation, products, and diversification, by expanding the customers' portfolio and sales sectors. It is exactly the diversification and specialisation of our product that has allowed us to better deal with this pandemic and the crisis it has caused."
Pietro concludes: "If the customer is looking for standard parts at a low price, there will be hundreds of companies more competitive than us. If, on the other hand, they are looking for a company that produces highly special parts in small/medium batches, with important specifications, that is able to guarantee the control of the whole production process, supporting it technically –
here we are."