The role of value-added services
23 May 2022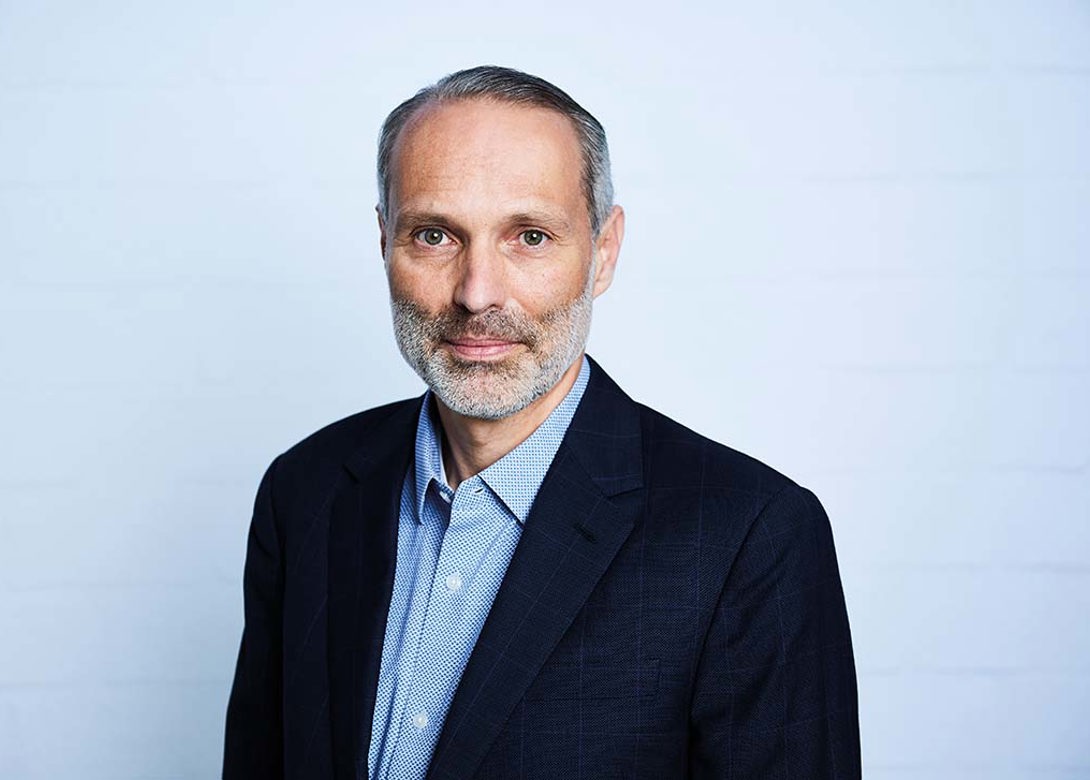 Bossard Group is internationally recognised as a leading supplier of intelligent solutions for industrial fastening technology. Here we speak to Rolf Ritter, CSO M&A and business development at Bossard, about how the Group's commitment to value-added services enables it to improve and streamline its customers' supply chains.
What have been the key strategies for Bossard over recent years and how have they enabled the Group to develop?
"For decades Bossard has looked to focus on the value-added side of its service and especially the total cost of ownership from the customer's perspective – rather than the single fastener price point. There are two core avenues in how we help our customers, with the first being complexity. For instance, if you look at the fastener portfolios that customers usually manage, they are often very broad with not a lot of value on a single item or quantity. There is however a huge complexity in managing the supply chain, the quality, the stocking, the preparation to get it into the facility of the customer, etc.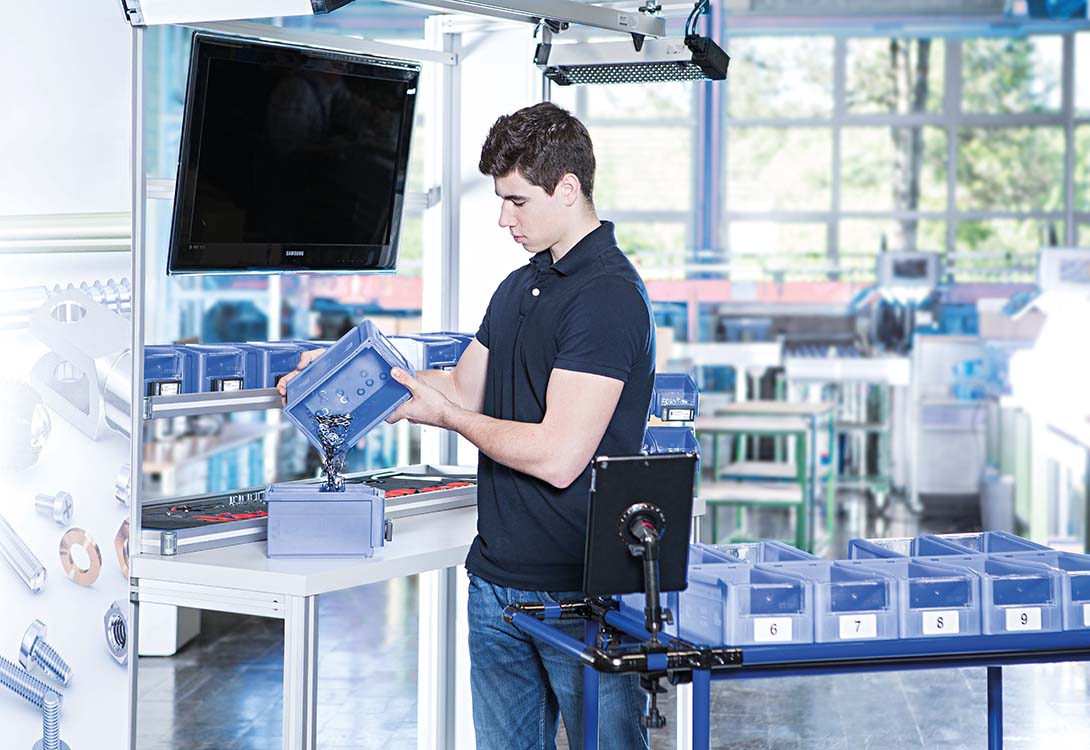 At Bossard we look to reduce the complexity of this supply chain and provide customers with simplified solutions. A prime example is our SmartBin system, which we started over 20 years ago and enables customers to manage their product portfolios in an extremely efficient and digitised way – all the way through the supply chain. This helps reduce an enormous amount of cost on managing these products and really highlights the total cost of ownership for the customer.
We are currently going even one step further and helping customers in the assembly process. We have developed a system that enables instructions, quality assurance and monitoring of what happens on the production line. This allows our customers to truly understand and digitise the complete assembly, as well as logistics, so they can see how the products travel through the entire process. This is something we have worked on for a long time and brings a lot of value to our customer base.
The second avenue we look to focus on is the technical side, where for a very long time we have been working with our customers to understand how to best use fasteners; what are the right fasteners for specific applications; and also what are the optimal conditions in order to use them.
The technical side focuses on assembly and disassembly, as well as the total cost of ownership – buying, assembling, using, disassembling, as well as maintenance of the product. We do this together with the customer in order to get the ideal solution from a specific application fastener point of view.
These two core avenues, reducing complexity and providing technical services, help make the assembly process efficient and effective. It also guarantees the right type of products are designed into the application. It provides a great overall view and enables a stronger digitisation approach.
We want to truly digitise our customers' assemblies, so they have a transparent view of what is happening in their production and how they can ensure the quality of every single assembly."
You mention working in partnership with customers. How do you do this in practice? How can you help increase productivity?
"Both avenues are a little different. If you look at our engineering/technical side, in many cases we start at the conception of the product, when the customer starts the designing process. A good example is Tesla, with whom we have been working with before it had even built its first car. We helped the company design the cars in a way that optimised production using the right fastening solutions, maintenance, etc. We have a lot of knowledge and experience within the business and this fastening know-how can help on the design side and help the customer build a better product.
On the complexity side, when you look at customers managing hundreds of different fastener lines in different locations, both external and internal supply chains, we can work with customers on redesigning and redefining on how this could be done more efficiently and make it more precise.
We do this by using data to understand the exact usage and consumption of the fasteners within their assembly lines. This allows for a much more efficient supply chain – buying, stocking, new solutions, etc – and helps take costs out of the complete supply chain.
Both the complexity and technical service angles require different approaches and ways of working with customers, but both can be extremely beneficial. We often find customers are keen to work with us when they understand the benefits we can offer."
In addition to working alongside customers, what other services can Bossard provide? What are the advantages of these services?
"We supply the traditional distribution services – buying, quality assuring the products, etc – and to do this we work with over 4,000 suppliers globally, which allows us to find the ideal source for a specific customer or for a specific product. We can also assure the whole logistical process – getting those products in the right quality, size, packaging, etc.
Besides the traditional distribution services, we also have the additional logistical services we provide, we call it Smart Factory Logistics. This service enables the customer to have complete control over what products are being used at what locations, as well as guaranteeing the buying and logistical processes in a very efficient and automatic way.
To add to this, we also have a 'Last Mile' management system that allows for the internal distribution of the products. This is a software product that enables the customer to optimise the internal workflow of those types of products.
We also have a system called Smart Factory Assembly, which manages our customers' assemblies and helps optimise process control in manual production. This involves digitising work instructions, quality assurance, integration of smart tools in production, and directly integrating them into the quality reporting system, which helps increase reliability and productivity.
Put simply, you know where the worker took the fastener from; you know if it is the right fastener; you know if the right torque was used in installation; and you have all the data to go with it. This helps ensure the assembly process is completely quality assured.
As far as the technical side of our service is concerned, it can be summarised into three core areas – design piece, optimisation, and education.
As mentioned, at Bossard we look to get involved at the very beginning of the application development and want to help the customer find the right fastening solution. After this comes optimisation, where we work alongside customers to see how a product can be optimised. We do this by using something called a 'full teardown' project, which is where we take the product apart, we look at the functionalities, how it was assembled, the product cost, etc, and how everything can be optimised going forward. To my knowledge there is yet to be a case where we have not been able to highlight potential cost savings for customers with this type of project.
The third and final one is education, where we do a lot of customer education on different elements - fasteners, assembly processes, as well as issues such as vibration, corrosion, etc. We want to help the designers and engineers to design better products from the beginning."
Are customers aware of the importance of quality when it comes to fastening solutions or is price still the prime factor?
"I think there is both, and often you will find that there are both views even within a single company, as it is often not just one person but multiple people who get involved in the process and they all have their own agendas – designers, engineers, purchasing, etc.
In our case, we predominately work with the value driven types of customers. Our approach and value-added focus mean we are able to stand out and let customers understand the total cost of ownership over the single specific price of a product. We have also seen a lot of companies shift in recent years to focus more on value rather than price. Companies are realising, especially with the current situation in the labour market, that the value driven approach – where data can be exchanged and used to make the logistical process more efficient – helps to reduce the need for more workforce within the assembly. We have certainly been having a lot more discussions with customers on the value-added approach, especially with Industry 4.0, which I think in most markets is becoming more relevant."
How important is innovation to Bossard both internally and the solutions it provides customers? How do you ensure an innovative mentality within the business?
"Innovation is undoubtedly one of our competitive advantages, especially when it comes to processes, as we look at how we can reduce complexity and digitise steps. Our customer base is not large automotive manufacturers, it is medium-sized companies that have the same needs for automation and optimisation – for productivity gains in their assembly – but there are not appropriate solutions to help them digitise these processes. Out of that understanding we are doing a lot of innovation in this segment, which is strongly underserved when it comes to improving productivity.
On the product side, we innovate a lot and have a lot of projects – often with our partners. Be it branded supplier partners or manufacturers. We look to develop solutions for specific applications. We also have a big team of engineers that work with our customers to develop solutions. Some of them become solutions in their own right, others are for specific customer applications.
When it comes to internal innovation, we have a strong innovation basis with people working on different types of innovations depending on the product category. We look to use different Artificial Intelligence applications to improve different departments, and processes, and work on how innovation can help us become a better company internally, so we can be a better company for our customers."
What plans does Bossard have for the future?
"We have recently been in a strategy development process and, for me, the most important outcome of this is our cultural transformation path we are on. We understand that if we manage to get a workplace where employees feel motivated, engaged and can do what they enjoy doing, then we will be a completely different company to one that is more hierarchical.
For the last three years we have embarked on trying to empower and engage our employees by building a multi-autonomous structure as an organisation. We have also looked to increase collaboration between units and to develop our strategy so everyone within the organisation feels like they are a part of our future strategy. That is the core of our strategy, we want a cultural transformation, and we want to empower and engage every single employee at Bossard."