The highest production standards
19 May 2023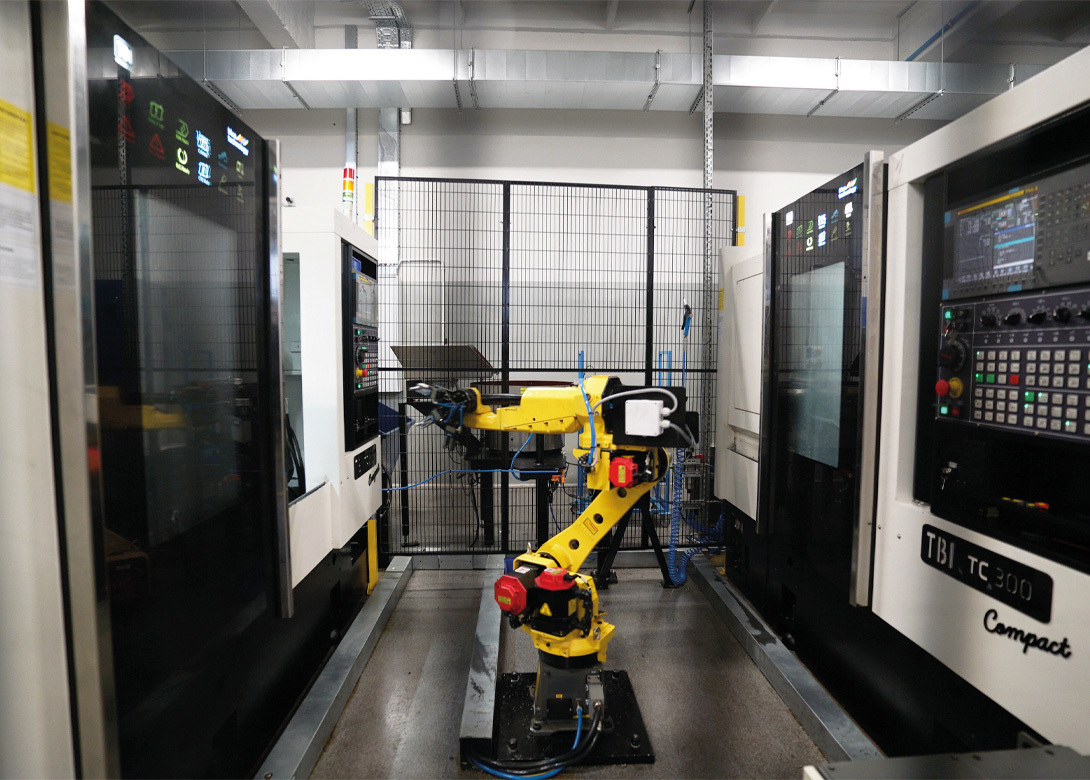 Thanks to the continuous modernisation of its Łańcut factory machine park, making it one of the most modern fastener production plants in the industry, Koelner Rawlplug continues to be recognised for its ongoing reliability and high production standards. 
Modern machinery, advanced technology and over 65 years of experience – these three factors are what Koelner Rawlplug believes places it as one of the leading manufacturers of fasteners in Europe – with its factory in Łańcut, Poland, a key factor in this reputation. 
The Łańcut factory, together with a number of other manufacturing plants and distribution companies operating across the world, is a part of the Rawlplug Group. Products with the ŁF trademark are used in many industries and in the largest, most prestigious investments around the globe and beyond. Bolts manufactured in Koelner Rawlplug's plant have been used on a wide range of applications, including the Curiosity Rover, which has been exploring the planet Mars since 6th August 2012 – under the Mars Science Laboratory program. 
"With state of the art equipment, and an innovative process focused approach, we meet the requirements of customers from a wide range of different sectors, where reliability and high-quality are of the essence," explains Koelner Rawlplug. "Most of our production is tailored for the automotive industry – a sector where safety and confidence are key and the requirements are among the most strict and demanding of any industry. ŁF branded bolts contribute to the faultless operation of vehicles produced by the leading car manufacturers in Europe and worldwide."
Advanced tailored solutions
Koelner Rawlplug continues: "Our main focus is on meeting individual requirements of our business partners and providing advanced solutions tailored to their needs. Consequently, special products, manufactured according to our customers' drawings and specifications, are the most important part of our offering. We offer top quality products in a wide range of sizes and protective coatings that are made to match customers' individual needs – with made to drawing custom cold forged fasteners accounting for 70% of our plant's production." 
The technology and production processes are developed by Koelner Rawlplug's R&D department, supported by a group of in-house laboratories utilising computer simulations. The company's in-house tool shop also enables it to build prototypes of tools, andconsequently to reduce product development time.
The company is able to provide these high-quality bespoke products thanks to the majority of processes within the production cycle being performed on-site in the Łańcut factory. "This gives us independence and absolute certainty of maintaining the highest production standards," underlines Koelner Rawlplug. "Thanks to our on-site coating facility, and a machining division equipped with modern robotic machinery, the full production of even the most complex elements takes place in our factory."
The products are manufactured using modern cold forging technology, including 50 state of the art 5 and 6 station forming machines, from SACMA Group and Nedschroef, with a production capacity of 30,000 tonnes per year.
Vast CNC capabilities
According to Koelner Rawlplug, one of the most interesting places in its Łańcut factory is its CNC machining department. This state of the art production division, with capacity of up to 10 million pieces per year, is equipped with modern robotic machinery. "The production is fully automatic, performed by custom designed robotic arms with automatic feeding," underlines Koelner Rawlplug. "The machines perform turning, drilling, tapping and milling processes on elements in the M5 – M24 range, with lengths of up to 300mm."
The machining department is not only the most modern but also the fastest growing department of the factory. Among one of the latest additions to this division is another HS ASPE secondary operation machine, which in addition to tapping is able to perform complementary operations such as drilling and external thread rolling. Another recent investment is a CNC automatic turning machine equipped with an automatic rod feeder – the first machine in Koelner Rawlplug's portfolio that opens up the possibility of production using steel rods.
"This department allows us to offer the customer more complex products with additional processing in the form of turning, milling or drilling operations. This way, even with some very complicated elements, the full production process from start to finish takes place in our factory," concludes Koelner Rawlplug.