Small changes for giant strides forwards
28 May 2021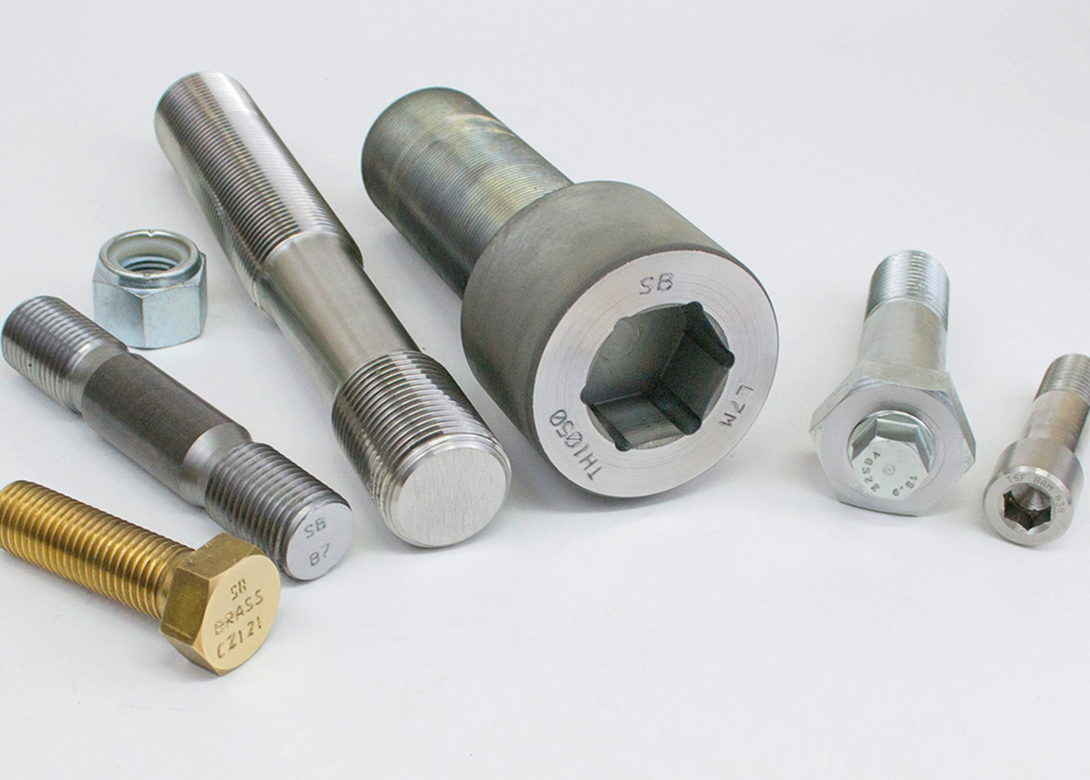 Founded over 25 years ago through the merger of two established and renowned companies, Smith Bullough has created for itself a unique niche position – providing specialist knowledge and priceless experience that can help meet customers' bespoke demands and 'One of a kind' products.
A key step in Smith Bullough's success was the mindset of trusting traditional methods for the manufacturing of thread forms and fasteners, which customers would struggle to find anywhere else. This approach enabled the company to provide customers with specially designed products, using machines and processes that require significant expertise.
However, whilst Smith Bullough is proficient in these traditional methods, it is also aware of the significant benefits of the cost effective modernisation of certain aspects of its production. Not only for meeting customer daily demands, but also for guaranteeing that the business is always driving towards Industry 4.0 optimisation.
"The days of 'word of mouth' designs or 'napkin drawings' have long gone," states Tim Garton, managing director at Smith Bullough. "Today you have to consider engineering specifications, machinist capabilities and customer satisfaction. This means that your systems and production need to be frequently reviewed to keep pace with the market."
With this in mind, Smith Bullough carried out an audit of its capabilities, which highlighted room for expansion into high grade materials (such as inconel) and precision CNC-based manufacturing. 
"While it may be tempting to remove every lathe and replace them with brand new CNC systems, it is simply not financially viable," explains Tim. "Instead, we decided to take small steps in modernising our manufacturing. This helps reduce the risk levels involved and also makes sure that the company mindset gradually shifts towards a new paradigm."
The first step on this journey for Smith Bullough was a decision to switch its business management software to an alternative – giving the company easier process control and letting it track with higher precision the materials used; the manufacturing process stages; as well as the overall production. These time savings are then passed onto the customer, who can be provided with chemical, mechanical and dimensional data on their new fasteners – with minimal delay.
With all this newfound data, came the need for clearer manufacturing requirements from customers and ensuring it reached the shop floor machinists. "Referring to engineering standards is always essential, but at Smith Bullough we often serve customers who come to us specifically for fasteners that lie outside of the typical ranges," mentions Tim.
For these non standard components, engineering drawings had frequently been used by Smith Bullough, but its software was starting to become slower and not able to meet modern demands. "We wanted to make sure we stayed ahead of the curve, so we decided to introduce new PCs and the latest version of an industry leading 3D CAD software package," points out Tim. "This has been instrumental in us being able to quickly confirm design elements with customers with specific needs, as well as making it easier to communicate these requirements both between companies and to the people actually making the parts."
The use of the sleek drawing template and ability to offer customers 3D renderings of their custom components, as well as the eagerness of the operators to pick up these modern techniques, has allowed Smith Bullough to embrace these modern engineering methods with enthusiasm.
To go alongside the new 3D design software, the company has also pushed towards getting employees trained on the elements and benefits of Production Part Approval Process (PPAP), which has opened up new avenues for the business. Plus, it has looked to develop its capabilities when it comes to the materials range it can offer to customers – with different grades of stainless steel, aluminium bronze, and even titanium alloys, already being added to Smith Bullough's available offerings.
Tim concludes: "We have introduced a lot of changes and we will continue to do so to help us further grow as a business. We are already looking at branching out into more adventurous product lines – with assessments being performed to look at the feasibility of us creating components for use within nuclear power plants and in aerospace applications. I am confident we will be able to meet the various quality thresholds required and this will allow Smith Bullough to continue its path upwards – one small step at a time." 
www.smithbullough.com