Rosmil to double its storage capacity
03 December 2018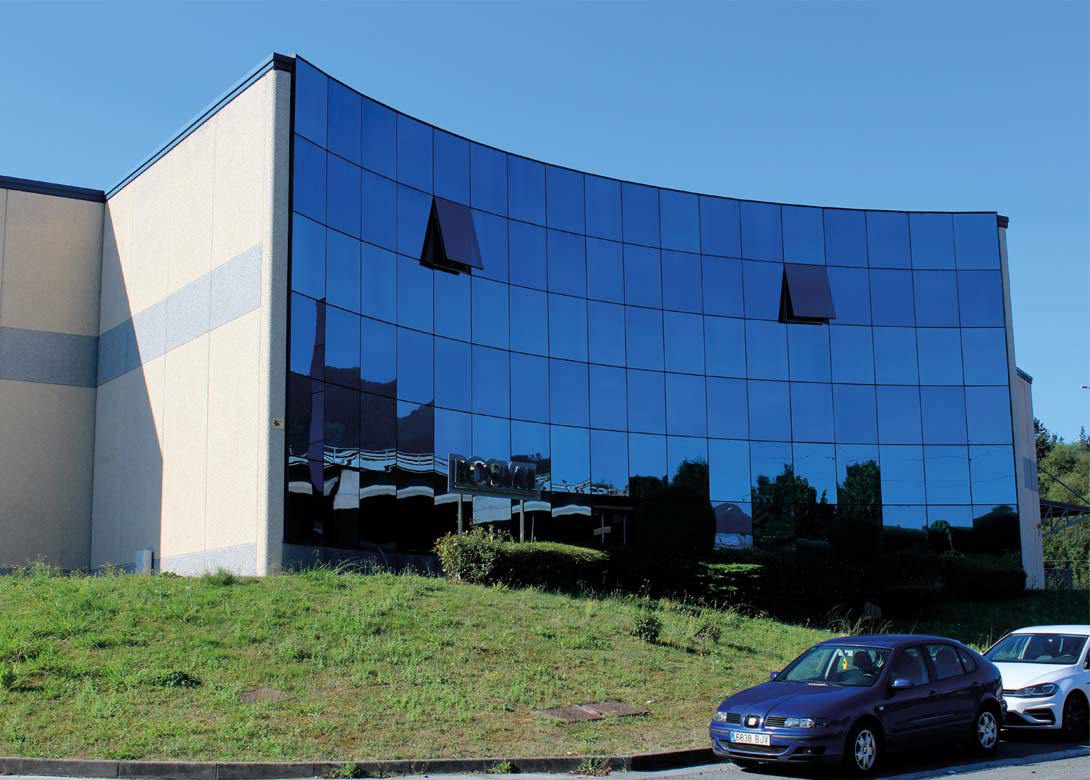 Rosmil Industrial Company has begun construction work on the expansion of its automated warehouse, which will see its storage capacity double to meet the growing demand for its products across Europe.
Founded in 1976, Rosmil specialises in the supply of fasteners and has continued to grow and build a well stocked store that includes hard to procure items. Based near Bilbao, the company currently has a 5,000m2 automatic warehouse where it supplies a range of high strength products – such as bolts, nuts, washers, studs, inserts, pins, and snap rings, to customers worldwide including those in Spain, Portugal, France, and the UK.
By acquiring the adjoining 3,000m2 unit, Rosmil will be able to increase its stock offering to 5,000 pallet spaces and fully automate its picking process. "At the moment we're simply running out of space. The new warehouse – once fully operational – will allow us to streamline the order process, with orders going straight to the shop floor ready to be picked and shipped within 24 hours," comments Javier Sanz, commercial director, Rosmil Industrial. "It will also allow us to expand our general catalogue and answer market demand from our customers, in particular adding a new line of references and stocking products with zinc-flake coatings."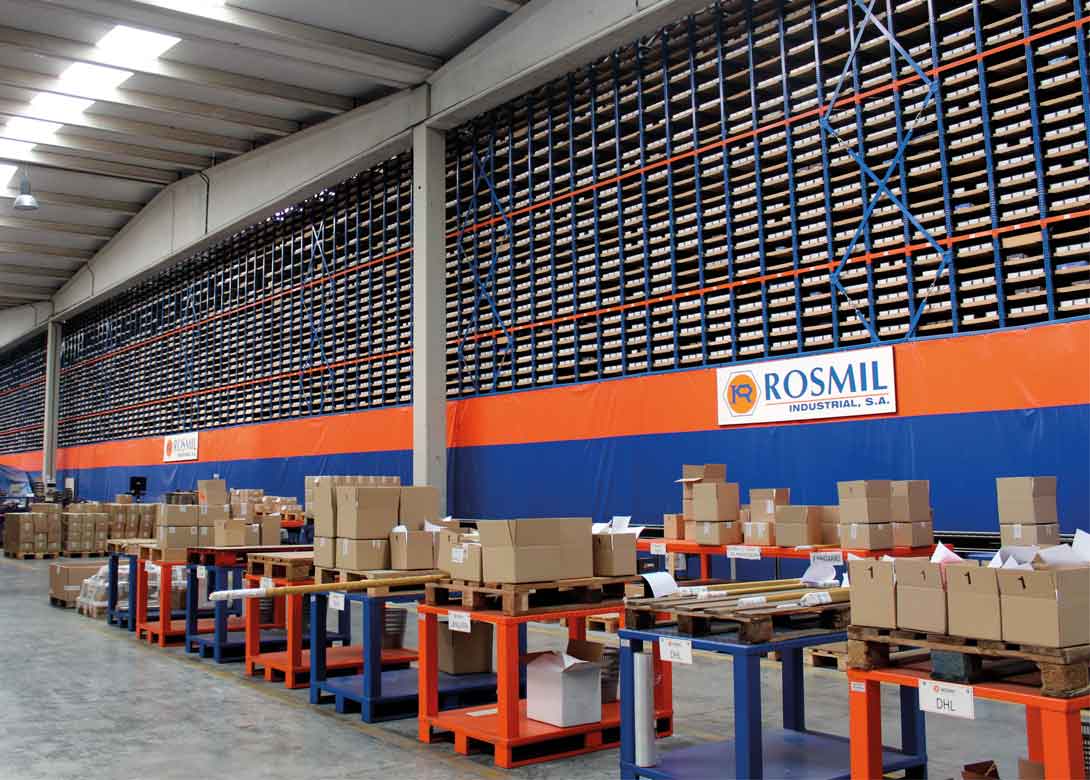 Javier continues: "This market demand for coatings is a fundamental driving force behind the new warehouse, as fastener coatings are becoming more and more important as new surface protecting materials are being discovered. Classic zinc-plating, bichromate dipping, and blueing processes, are being replaced by the newest Deltatone and Dacromet systems, which are capable of successfully passing a 1,000 hour salt spray test without any alteration to thread tolerances."
A key part to Rosmil's success, and what has enabled it to set itself apart from competitors, is the quality of its products, as well as having the stock available quickly. "Rosmil products are available in Spain and Portugal for next day delivery, and within 48 hours for the rest of Europe," points out Javier. "We go the extra mile for our customers. If the part is not in our catalogue – we'll source it."
Another added service offered by Rosmil is the guarantee of quality, with the company demanding manufacturers and suppliers send the appropriate quality certifications before it stocks products. Rosmil works closely with a Taiwanese manufacturer that produces standard items in large quantities in quality grades including 10.9 and 12.9. The company also has partnerships with manufacturers in the Basque country to manufacture bolts under the Rosmil brand, in order to sustain its promise of always having 95% of its catalogue available in stock – which it hopes it will improve on with the new warehouse.

In addition to the standard supply of fasteners and immediate delivery services, Rosmil also supplies special parts. If a customer cannot find the correct solution in Rosmil's catalogue, the company will work together with the customer to approach a specialised manufacturer and quote for the item. "Business has changed in the last 10 – 15 years – people now want added services, and this is what sets you apart. We go above and beyond for our customers to make sure they receive the products they need," states Javier.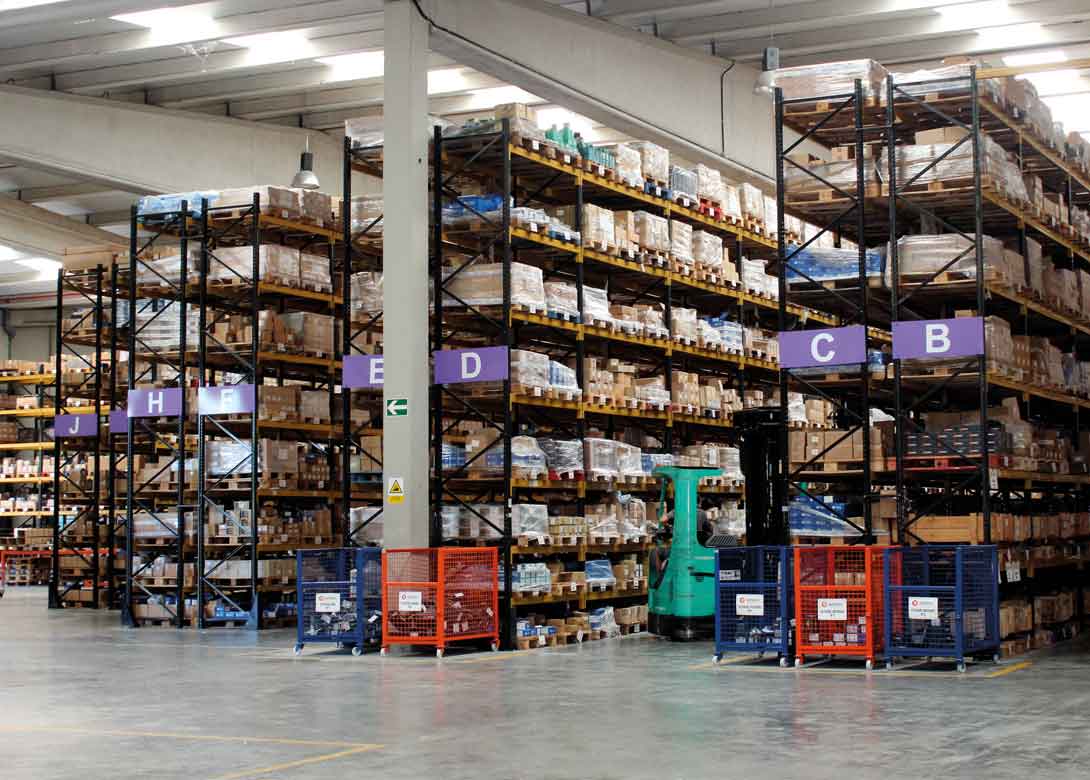 Javier adds: "The Spanish market is picking up again. In 2007 it was 'wild', people were ordering a lot of everything – not thinking about where the money was coming from. All of a sudden the money disappeared, and we lost almost 40% of our business. We had to adapt, and one of the ways was to offer same day delivery and smaller quantities – something that would be impossible without the automated warehouse."
"Now is the time for us to develop again. With the new warehouse we are taking another step towards Industry 4.0 – which is where all the big businesses in Spain are heading. If we want to be in the game, we have to head in the same direction."
Once the warehouse is up and running, Rosmil is planning to have a fully automated picking process through orders on its new webshop. In the last 12 months the company has seen an increase in new business generated from its webshop, and it is hoping to encourage more customers to create their own orders. "Some customers have been working with us for over 40 years, and still like to phone us and get technical advice and know-how straight away. Whether it's to settle doubts regarding material, shape or applications – our colleagues have extensive technical know-how in order to assist them. However, the generation gap is getting larger and we're finding more people want to order their products in a more efficient and easier way, so the webshop will aid us in bridging the gap," comments Javier.
It's clear Rosmil has been able to distinguish itself within the market through its focus on quality products and added services, such as its same day delivery service – when needed. Customers also trust in in the company's technical expertise, efficiency and extensive product offering. This reputation will only be enhanced with the investment of the new automated warehouse – enabling the company to offer additional product lines in order to answer market demand.
Javier concludes: "The degree of satisfaction is important to us, as is how our customers perceive our products and services. Our business is based on service and speed – and this is something we excel at."