Radoslaw Koelner: Chief executive officer, Rawlplug
25 July 2019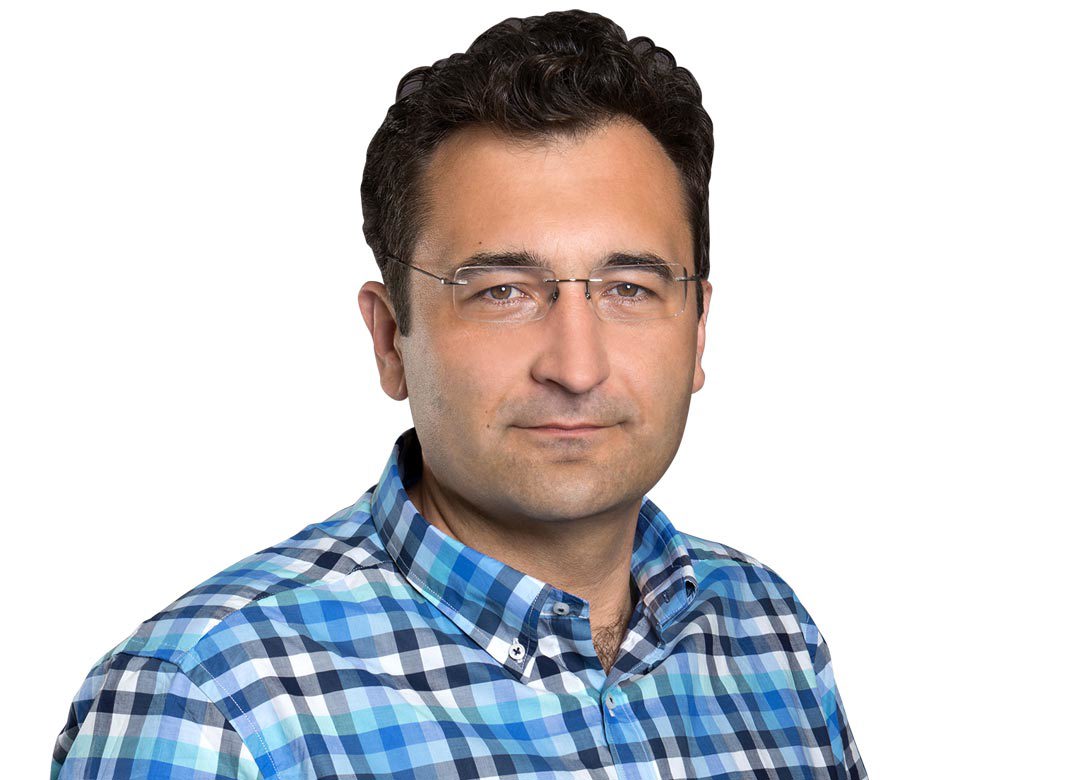 At the launch of the Rawlplug Academy Training Centre the focus inevitably was on the 100 year heritage of an iconic British brand. However, it is doubtful Rawlplug would ever have reached its centenary without the intervention of a man with a very different but equally influential history.
Radoslaw Koelner reflects: "You could say the pity of it is that the guy from Poland came over and restored Rawlplug and not somebody from here."
"Maybe due to my origin and my aggressive, ambitious approach it needed me to do it. Others tried before, but it was necessary to work for five years, six days a week, 12 hours a day to change this business."
Living in Poland, then a communist country, Radoslaw Koelner was twelve years old, when martial law was introduced in December 1981 – the harbinger of long and extremely difficult years to come. "My father was director of the bank and my mother a teacher. Within a week both were fired from their jobs. My brother was 20 years old, a vice-president of a student organisation at the University of Technology in Wrocław. He was arrested and jailed for six months. Such was the grey environment around us in the Poland of the eighties."
A year later, Radoslaw's father borrowed money from friends to buy an injection moulding machine and install it in his house. "Nine months after he started and had begun to pay back the loans, he suffered a brain stroke and died." That was March 1983. "They were very hard times. From 1983 to 1989 Poland was under communist rule. We simply tried to survive."
Passionate today about sustainability, Radoslaw Koelner smiles ruefully, "recycling was already in fashion then – there wasn't any choice. You were allowed only two employees, and the quarterly allowance to buy materials was just 12.5kg. My brother's fiancée worked at the hospital, so every evening we collected all the empty plastic medical fluid bottles from the trash, cut off the labels and into the grinder – that was our source of material".
The family rented three plug moulds from another small craft business. "We paid a lot of money, so we produced night and day to make as many plugs as possible. My brother injected the plugs, I assembled them with screws, and then went around the hardware stores – our first sales representative, aged 14, selling from my backpack." His customers "were well established wholesalers, big guys selling nuts, bolts and tools. These were the kings of the jungle – I was just a small peanut. But I started to learn from them".
As the eighties drew to a close, Poland became a country of opportunities. "The open border meant we could source high-quality plugs in the West. It was a big discussion with my mother, but I decided to shut down the production and to import these plugs. From the moment I started to supply it was booming. Two days and no goods left, then cash collection, and then drive to France for the next consignment of plugs."
Krystyna Koelner, however, was and remains a woman to be reckoned with, not least when it comes to social conscience. "Three months later, my mother said. 'we need to employ local handicapped people to assemble the plugs'." Radoslaw Koelner smiles: "I recognised there was a chance to produce again, so we started to calculate."
Fluent in German from his university studies, Radoslaw began researching former East German companies. In Spring 1990 he discovered that the Treuhand, the government office responsible for state-owned companies, was selling its assets. He bid for and bought nine injection moulding machines for 10,000 Deutschmarks. "Four were scrap, but five were almost new, East German fully automated machines. We ordered the moulds and nine months after shutting the production we restarted it."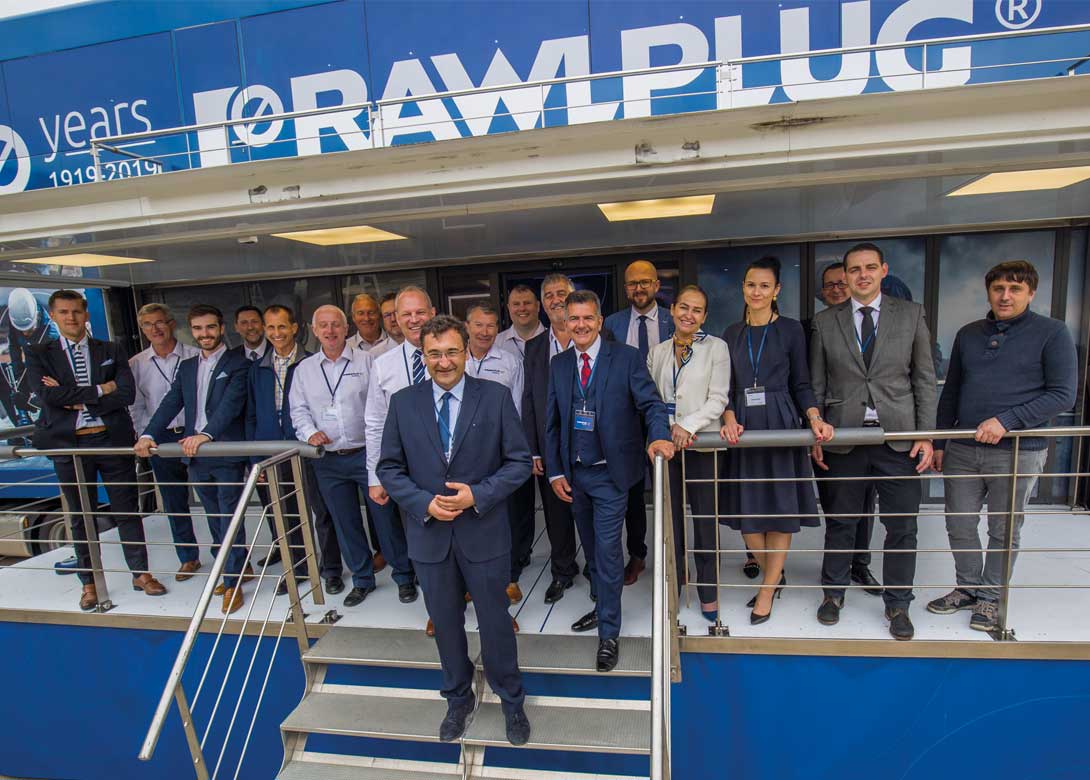 There wasn't space in the family home for the new machines – it was already littered with older machines and components for assembly. "I found a place to rent, about 1,500m2. Within a year it was too small. It was amazing how fast we could expand at that time; there really were no limits. Poland was like a free economy zone, no VAT, low corporation tax. 1992 was the first year that the Polish GDP started to grow, and until now every year has been growth, no decline. Even in 2009, the year of smallest growth, it was 0.7%. Last year it was 5%."
"I remember when we moved again to a second factory, I thought, '****, what will I do with this? We cannot sell so many plugs'. A year later, when we had multiplied sales by four, I said, 'Alright, maybe this business is good – but I have to produce something new'. So, we became the first to introduce the hammer-in plugs. It was a fantastic story – the price was twice as high as today, and the cost was half. Now it is an almost no-profit business."
Until 1996, Radoslaw says, "our problem was only to produce and deliver, not to sell. The really painful lesson about modern sales techniques came when we started to export to the closest markets. Russia was buying everything, so it was quite easy. Germany always challenged in terms of price, quality and technical. It was interesting, but definitely not a comfortable environment".
Starting to import drywall screws from Asia brought more painful lessons. "I could sell ten times more at that time but there were limits in terms of capital. There was a big lesson in terms of how to plan, how to forecast. In the middle of the 1990s in Poland nobody really thought about planning longer than two or three weeks. Six months, nine months, sometimes even two years – that was a very different scenario."
"There was no strategy – it was simply to do something good for the long-term, something fair, something profitable, something that was innovative based on the level of competence we had at the time."
In 1990 Koelner's turnover was around €20,000. The next year it was €300,000. In 1992, €2 million; in 1993, nearly €6 million.
By 1997 turnover was €23 million. When the company floated its shares on the Warsaw Stock Exchange in 2004, sales were more than €55 million. "This year, consolidated turnover should be more than €200 million."
Monetarising around 30% of the shares, the IPO generated some €20 million. "The company was successful in terms of business parameters and profitability. We were good – for the times anyway – in light and medium duty fixings. But where were the heavy-duty fixings, the bonded anchors? What could create the complete range, a real fixings company, not just a decent manufacturer of lightweight fixings?"
The products available from Asia could not compete with the quality of the German manufacturers. Again, chance played its hand. "One of my sales guys said, 'Let's go to Scotland, and visit the original inventor of the throughbolt'." The plan was to sell light duty fixings to Rawlplug and to buy heavy-duty fixings in exchange. Bafflingly, pinning down a deal seemed next to impossible.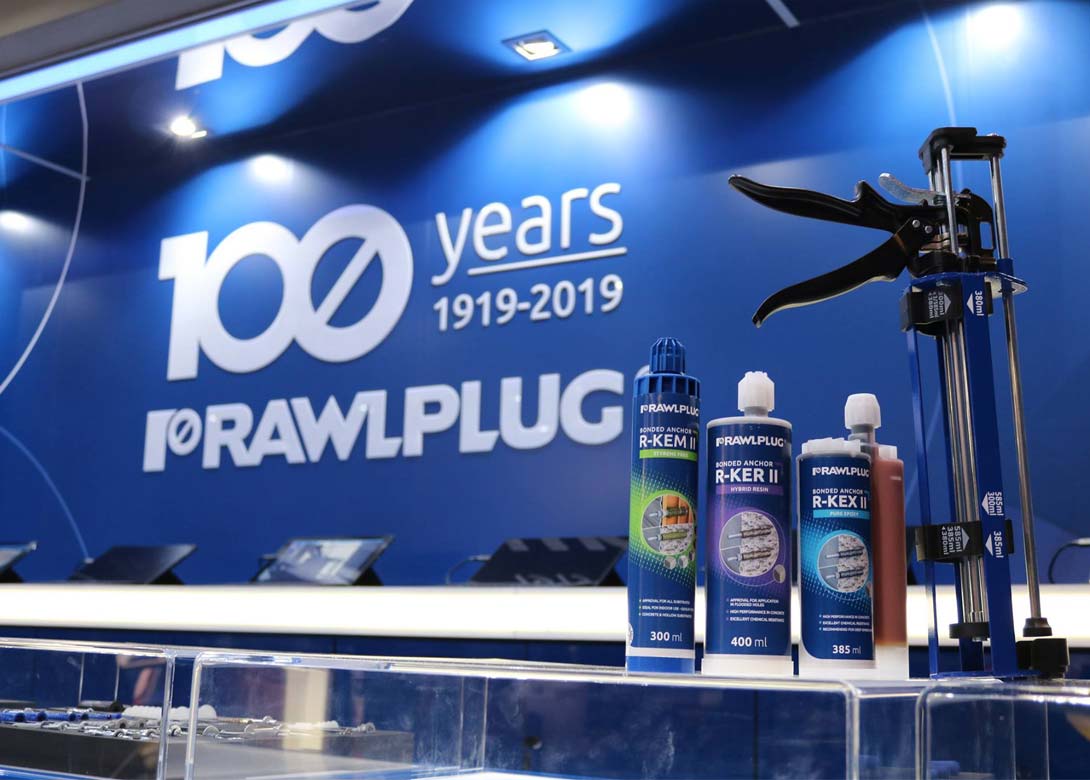 "I explained that we could buy 10% – 15% of their capacity, if they could be serious about it." Frustrated, Radoslaw Koelner, threw in: "How about selling the shares? The response was an unequivocal 'Yes!' – BPB, then owners, needed to sell non-core businesses to deliver a big enough dividend to convince shareholders to resist a hostile takeover bid. "They gave me just three months to complete the deal. Knowing now all the skeletons that were in the Rawlplug cupboards it's easy to understand why."
"The first year after the acquisition was very tough – the company lost more than GB£2 million. I needed all the trust our shareholders and supervisory board had in me personally, to continue the fight."
There is no question Radoslaw Koelner was genuinely committed to making it work in Glasgow. By 2008, close to €3 million had been invested to expand production capacity at the plant, including taking delivery of a new Nedschroef boltmaker. However, costs were high, approvals were proving difficult to achieve, and it was impossible to convince a production workforce, deeply scarred by the previous decades, to commit to the flexibility needed to achieve profitability. "For sure I was naive at the time. Buying a heritage brand, producing state of the art throughbolts, with so many great ideas and innovations in the drawers – how could you not be excited and optimistic?"
Nevertheless, Radoslaw Koelner remained convinced that, to reach a truly international level, the company need to gather more competences around it. That motivated the acquisition of Śrubex S.A, the bolt factory in Łańcut, eastern Poland. That too proved a story of painful challenges – best told another day. "A few months after we finally acquired all the shares in Śrubex, we moved all the machinery from Glasgow to Łańcut."
The combination of Rawlplug's technical knowledge in heavy-duty fixings and the engineering capabilities of the Łańcut plant proved extraordinarily potent. "We combined those competences to manufacture the existing products far more efficiently and to grasp the opportunities to develop new products. In 2012 we implemented the first approvals for ETA Option 7 and for Option 1 products. In 2013-14 we introduced stainless steel with a new design. Right now, is the second wave of innovations – not just improvements but real innovations. These are our own solutions, born from the effective cooperation of the teams here in the UK, in Wrocław and in Łańcut."
"It was a great lesson for me. I struggled in 2008-9; I could not sleep. However, there was so much I learned that I will appreciate it for the rest of my life."
"If you think with a one year perspective it is impossible to succeed in these things; it needs a three, five year perspective."
"Some of the history of Rawlplug was as if it had been swallowing its own tail. Some of it truly shocked me. But then I started to meet Rawlplug distributors across the world and I saw something very different. Without telefax or email, this was a brand that built a truly global reputation. In Malta, I was shown Rawlbolts first installed in 1935, with just surface corrosion. It was the same in the London metro system. These are not products for years but for decades. When I first saw the hand-drawn designs of Mr Rawlings, I started to realise I was part of something bigger. I also discovered that, despite their challenging history, there were great people in Rawlplug – tight to the place, tight to the heritage, and completely committed to what the brand stood for."
The progress and growth of Rawlplug under Koelner ownership, made it completely natural to change the Group's identity. "Koelner was a good name for Poland and German language countries. These are great markets. However, for a really international approach we learnt from and needed Rawlplug. It's maybe not the easiest name to say in Polish but every day it becomes more strongly recognised."
"Simply said, the Rawlplug brand has sustained for one hundred years and will continue to do so, because it delivers products that never compromise on quality."