Passion and efficiency
21 July 2021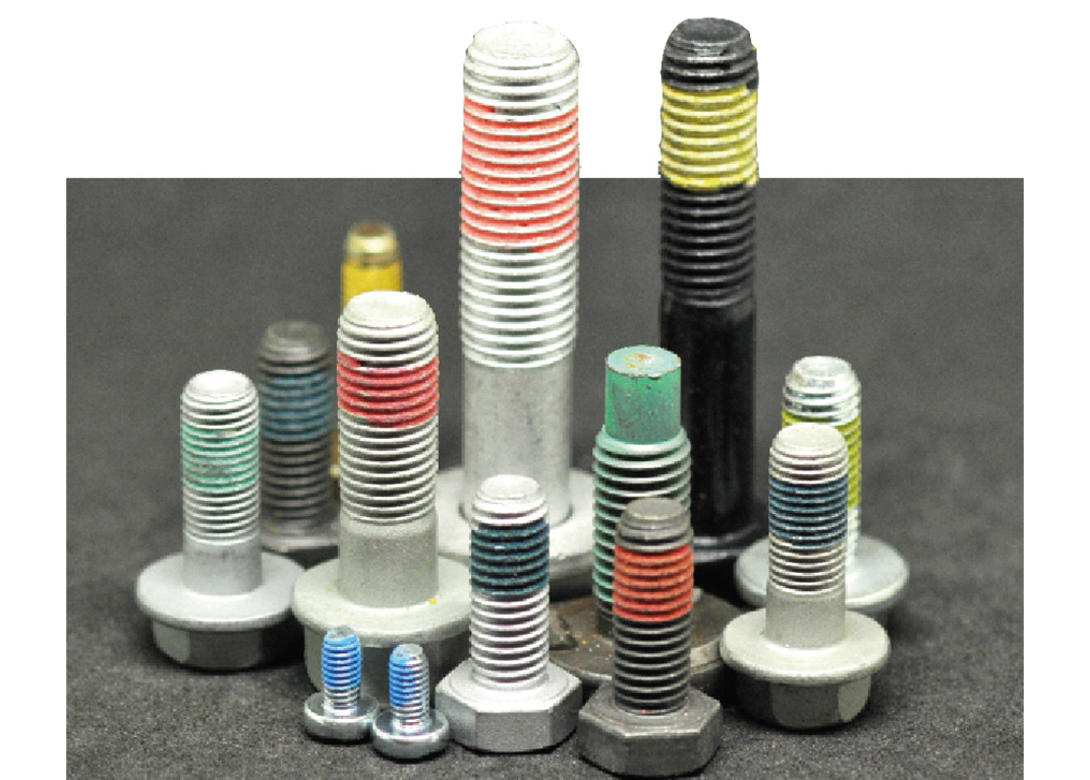 With advanced equipment, skilled technicians, a strict quality management system, and a commitment to customer focus, Durabltec is a manufacturer that has a passion for quality products and efficient processes.
Durabltec has a wide range of manufacturing capabilities including cold forging, hot forging, as well as a selection of secondary operations, which enables it to produce a wide range of products to meet customers' needs, from M2 – M16 and in lengths from 5mm up to 400mm.
The range available from Durabltec includes terminal screws and fasteners for use in electrical equipment; self-tapping, thread forming and plastic screws for use within automotive assembly; fasteners for building construction, plus window and furniture sectors; turning parts produced using CNC machinery; stamped parts such as washers and clips; as well as products according to drawings and designs.
"We have made some recent investments into 3D drawing software for CAD and CAE applications, so that we can provide customers with new ideas and solutions," points out Durabltec. "We can even provide a simulation analysis report in advance, so customers can see how a product will perform in set applications, before going into full production."
Durabltec adds: "Thanks to the experience within our company we are also able to reverse engineer products, which is often very helpful to customers. This is a good example of how we look to understand the needs of our customers and provide them with the necessary support and products to provide the optimal solution. Our ultimate aim is to be a great solution provider and a reliable technical partner for all our customers."
In addition to its production capabilities, Durabltec is also determined to provide a first class service. "Our aim is to be friendly and professional with customers, whilst responding quickly and reliably to their enquiries.Thanks to our specialised supply chain management system we can control every facet of the production, including production management, quality control, as well as final inspection – which includes traditional roller sorting and modern optical sorting. This helps us guarantee not only
the quality but also optimal costs and a prompt delivery time."
An important part of the process, that Durabltec pays particular attention to, is heat treatment and surface treatment of the products it produces. "Heat treatment is a vital part of production and therefore it is critical that the correct treatment is carried out and to the necessary regulations and requirements," mentions Durabltec. "As a business we can offer a range of heat treatment options, such as carburising hardening, nitriding hardening, carbonitriding hardening, neutral hardening, annealing, bright heat treatment, vacuum heat treatment and  sub-zero heat treatment, all of which offer different options and benefits."
"Alongside heat treatment, it is also important that the right surface treatment is used for products. Our surface treatment options meet the necessary international specifications and we can offer a wide range of solutions, such as zinc and aluminium flake coating, powder or liquid coating, multilayer coating, as well as various well known brands of coating."
Durabltec continues: "The design change requirements of products are becoming more and more challenging, with customers asking for more advanced solutions. As a business it is up to us to be able to continually raise the quality of our products, improve the efficiency of our production and look to make processes more cost-effective – all to provide the best support for customers. We will continue to work on making Durabltec as efficient as possible and ensure that we keep our passion for not only our products and service, but also how we grow as a business in the future."
www.durabltec.com.tw